Home services
8 methods to enhance San Francisco housing for homeless folks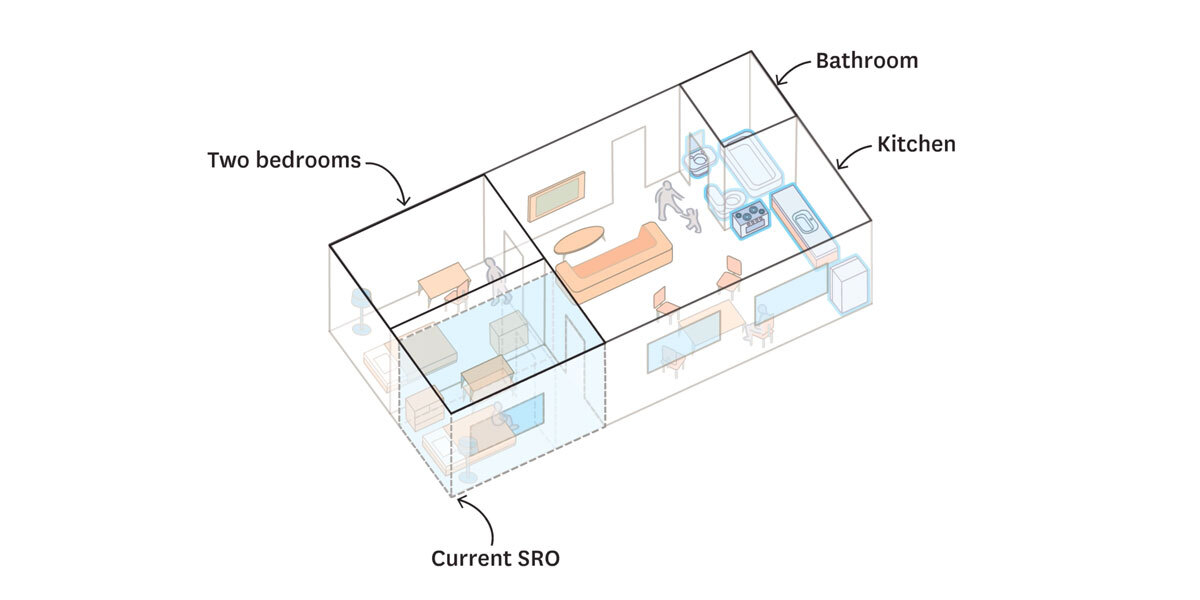 8. Amenities
Current challenge: Eighty of the city violations in SROs between 2016 and 2021 cited a lack of basic services including closed bathrooms and faulty heaters. Many additional problems were undoubtedly not reported to city inspectors.
Tenants frequently complain of not having a private bathroom and having to rely on shared bathrooms that are often filthy or out of order.
Recommended: Housing units should include private bathrooms.
Studios should include a kitchenette with a sink, a microwave and/or convection oven, a two-burner cooktop and a refrigerator. Units for families should include a full cooktop, oven and microwave.
Units should use efficient electric pumps that heat, cool and provide filtered air to each dwelling. The cost is about $5,000 per unit, according to HomeRise.
Bedrooms should have a bed with a mattress, a nightstand, a dresser, a table and chairs. Metal bed frames are more durable and less vulnerable to pests.