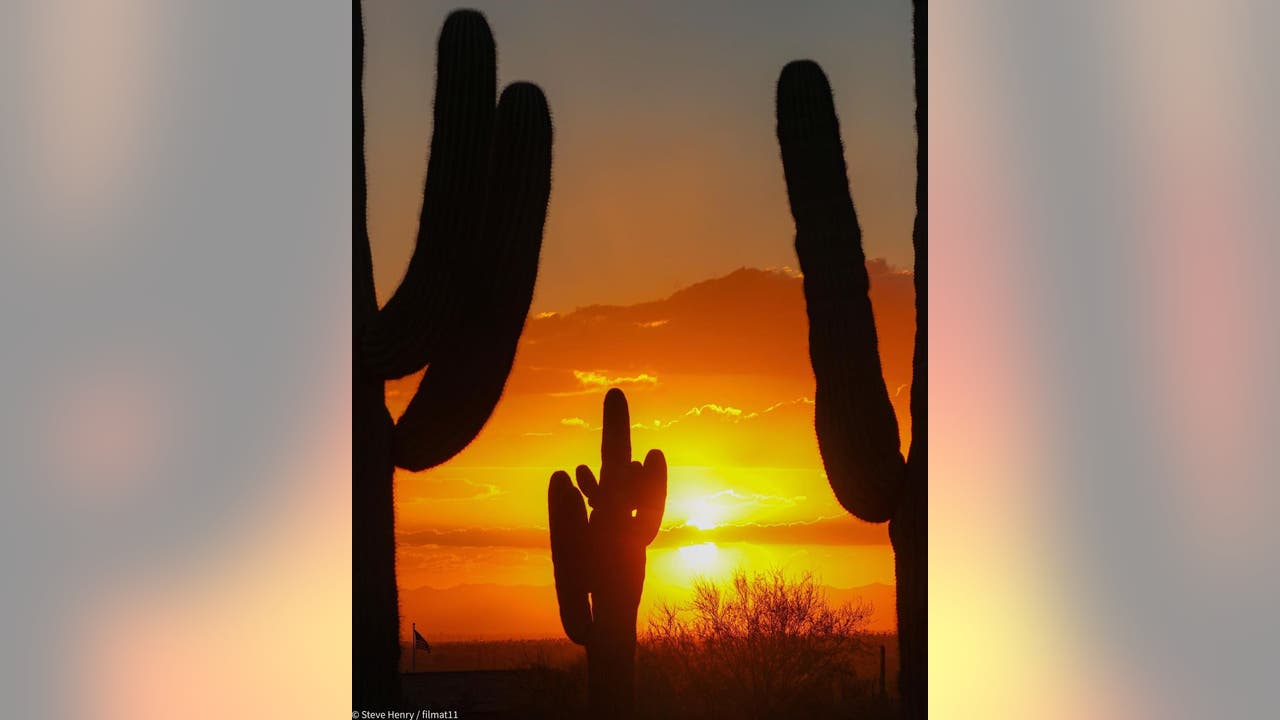 article
We love this shot of a cactus sunset in Apache Junction! Thanks Steve Henry for sharing!
Want to be featured for our photo of the day?
Take a look at some of Arizona's beautiful landscapes sent in by FOX 10 viewers. The mountain ranges, sunrises, sunsets, wildlife, parks, canyons, cacti, and even cityscapes have amazing views.
If your photo is chosen, it will be showcased on TV during FOX 10 Arizona Morning (weekdays) during the 6:00 am hour, on social media, and in our Photo of the Day gallery at https://www.fox10phoenix.com/photos.
Choose one of the following ways to submit your photos:
Click here to email us your photo.
Tag your photos with #Fox10Phoenix on Instagram
Message us your photos on our Facebook page @FOX10Phoenix.
If you send a photo via email or social media, please add details about the content. We will also need your permission to share the images with our audience.
Scroll down this page for more Arizona scenery from FOX 10 viewers and check back daily for updates! Click here for a monthly archive.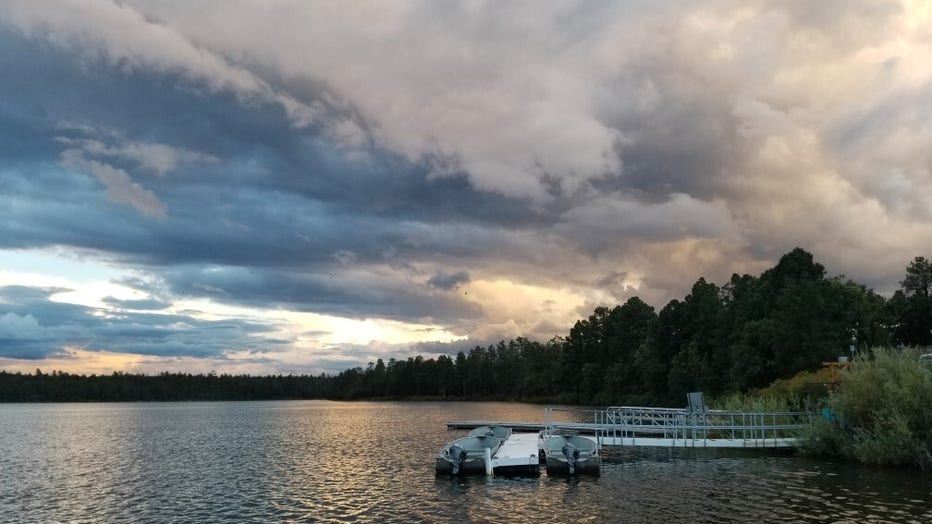 We love this shot of a cloudy sunset at Show Low Lake captured by Melishia Toledo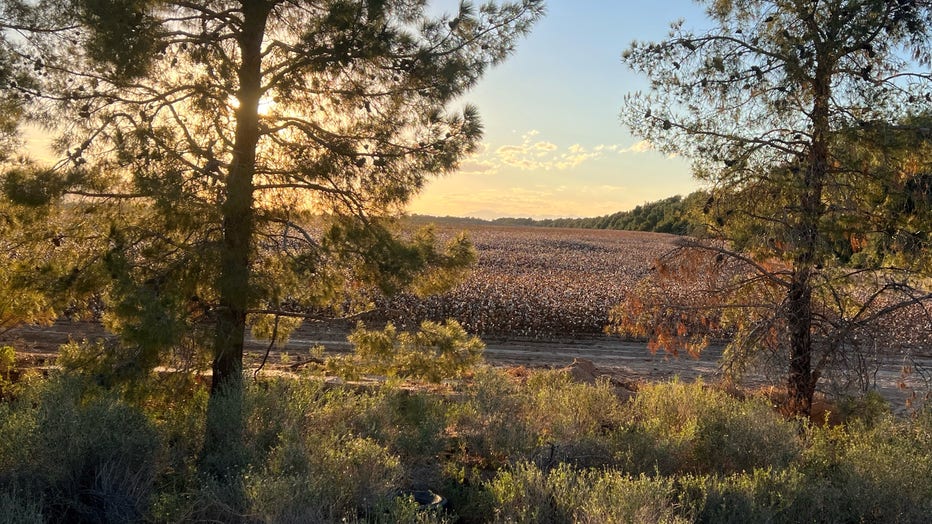 A beautiful shot of Queen Creek as the sun begins to set. Photo by Richard Ruiz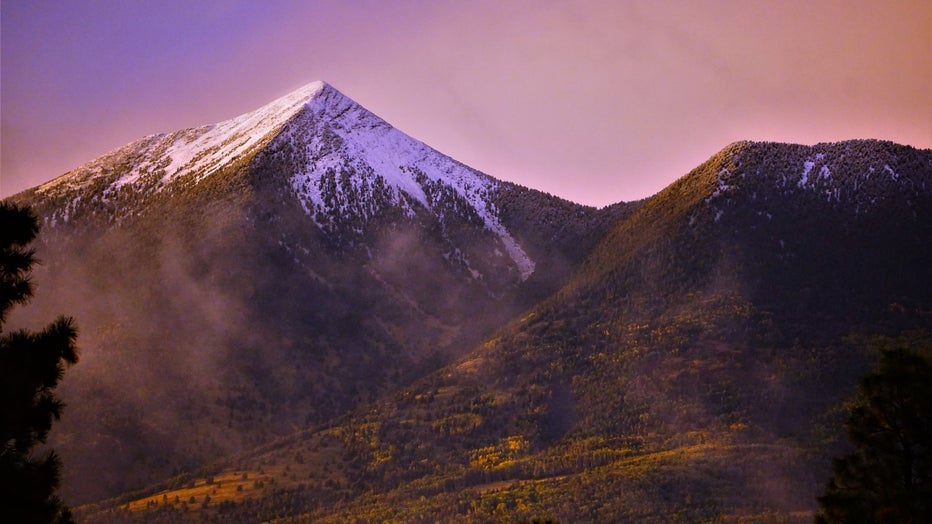 Now that temperatures are cooler, it's time to explore Arizona! Thanks Calvin Johnson for sharing this nice photo with us all!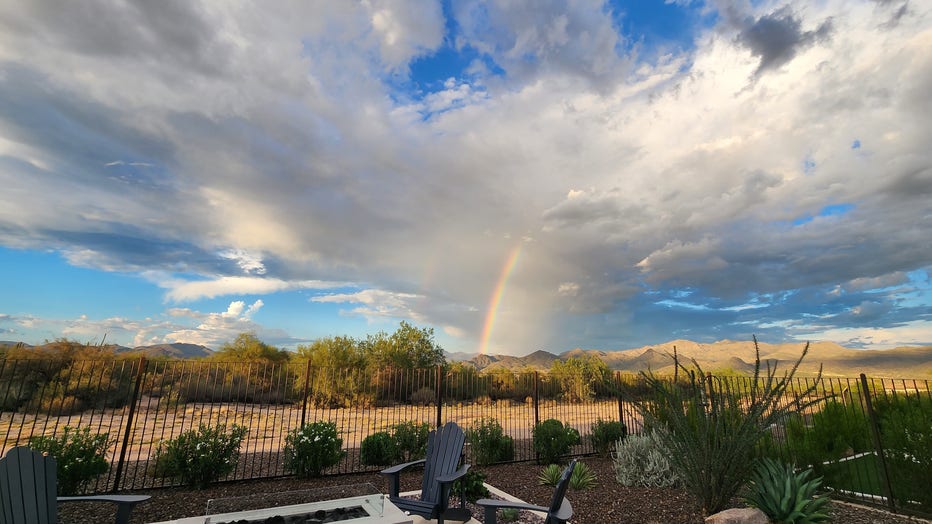 A little rainbow action as we mark Friday eve! Thanks Ginz for sharing this amazing photo with us all!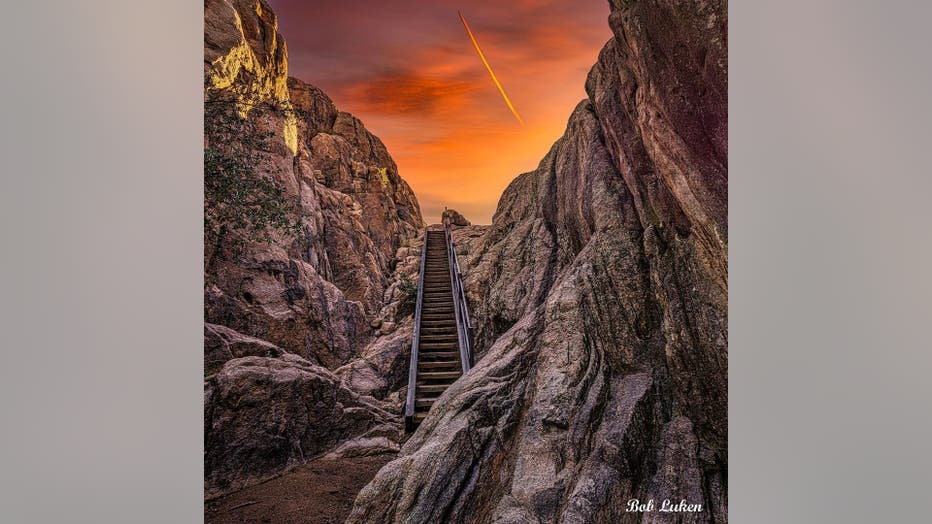 Stairway to heaven, or just an amazing evening sky that we can get used to in Arizona? Thanks Bob Luken for sharing this amazing photo with us all!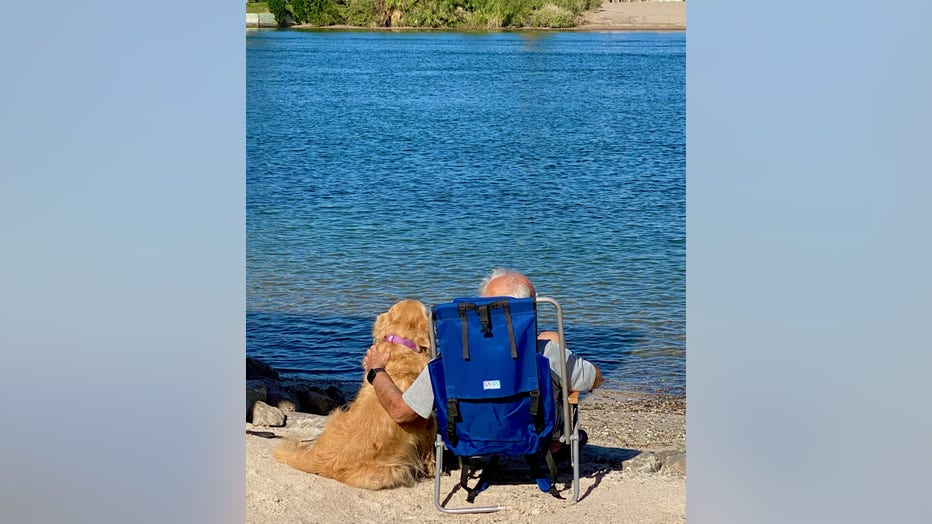 Sometimes, it's the little things that count in life. Thanks Sandra Snow for sharing this heartwarming photo with us all!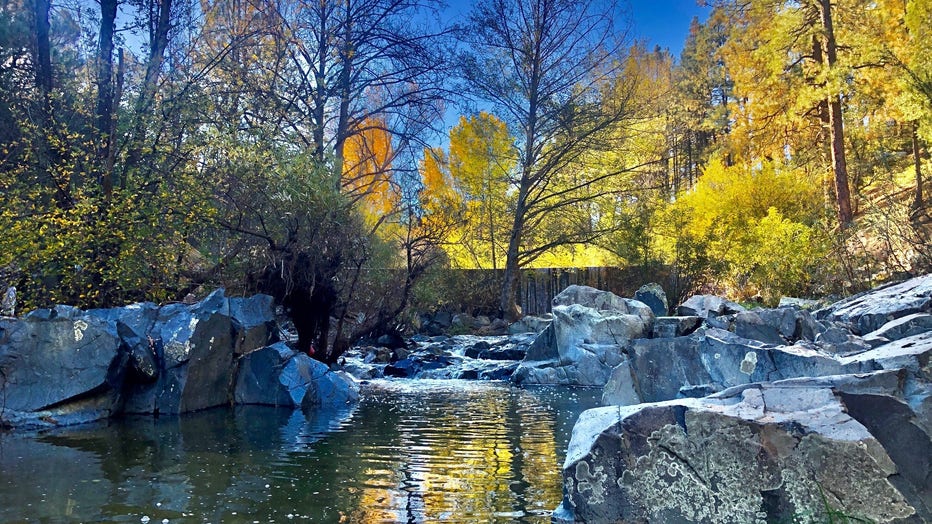 A refreshing fall look for Arizona! Thanks Karen Shaw for sharing!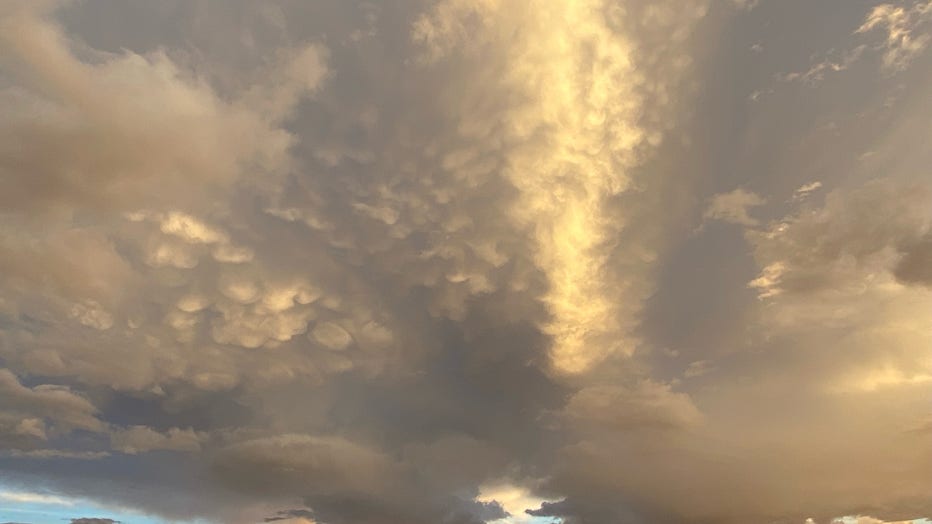 Stunning shot of Chimney Butte captured by Shilaine Taha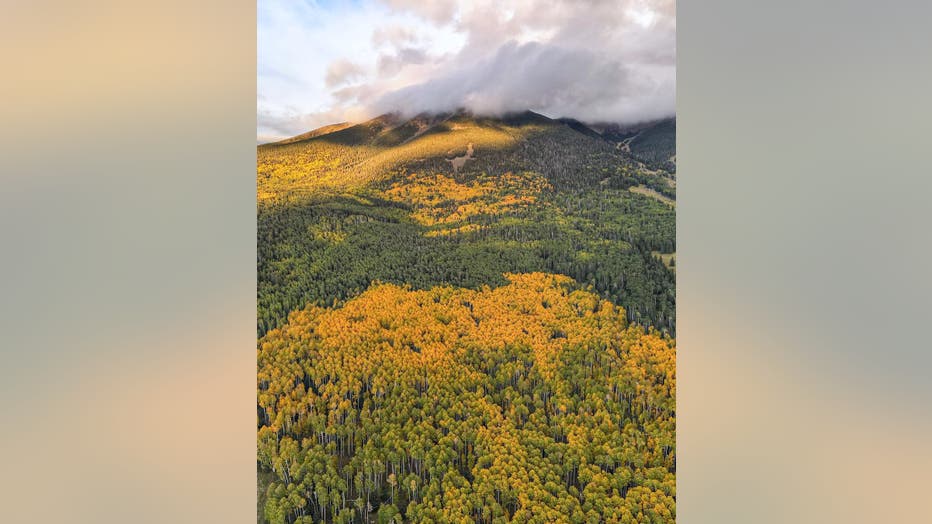 Wow! Absolutely stunning shot over colorful Flagstaff this fall. Photo by @joegrana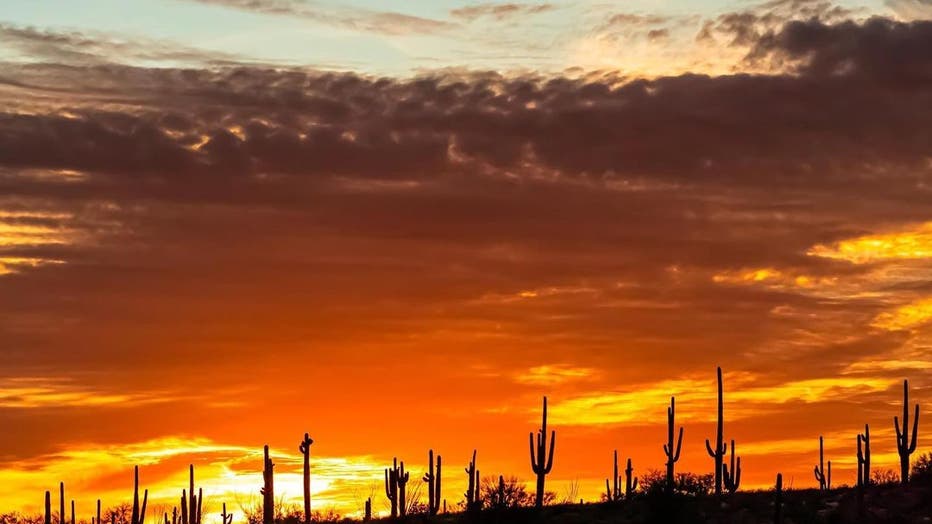 So beautiful, especially as we head into the weekend! Thanks Annemarie for sharing this photo with us all!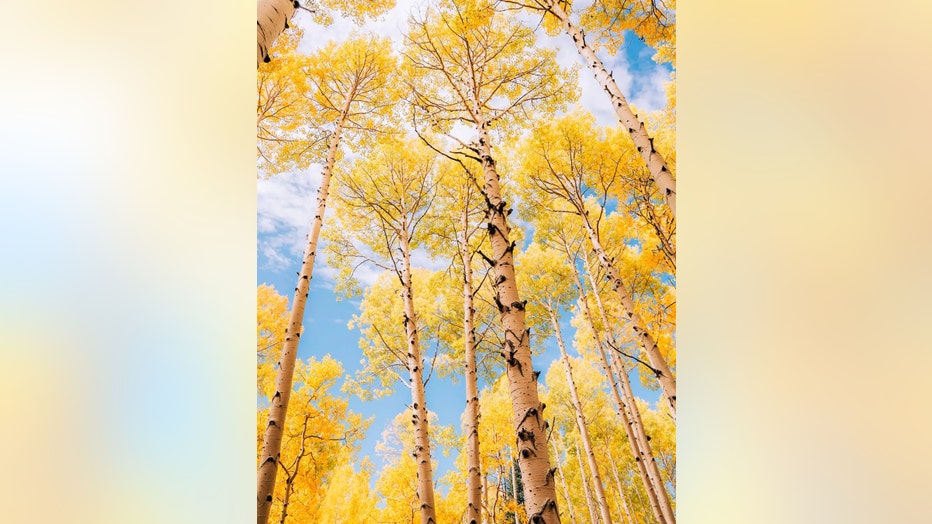 We can feel the chill in the air already, but this is a definite sign that fall has finally arrived! Thanks Susan for sharing this photo with us!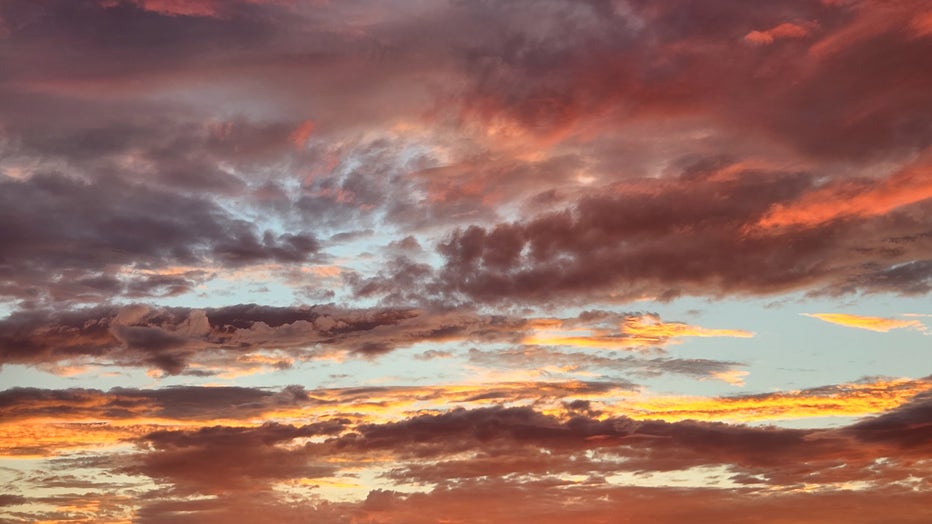 What a magical shot of a Cornville, Arizona sunset over the Mingus Mountain area by Ashley Johnstone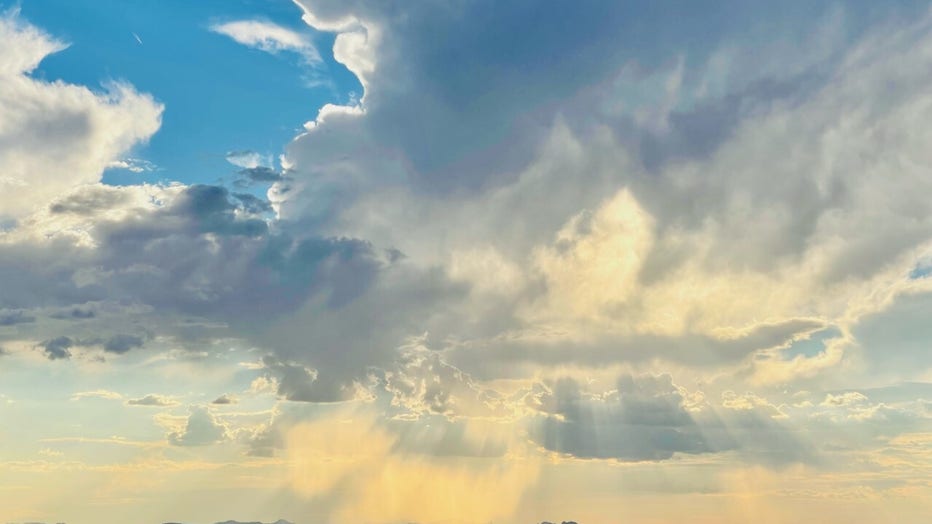 STUNNING! Lovely shot of Lake Havasu City by Heidi Meyer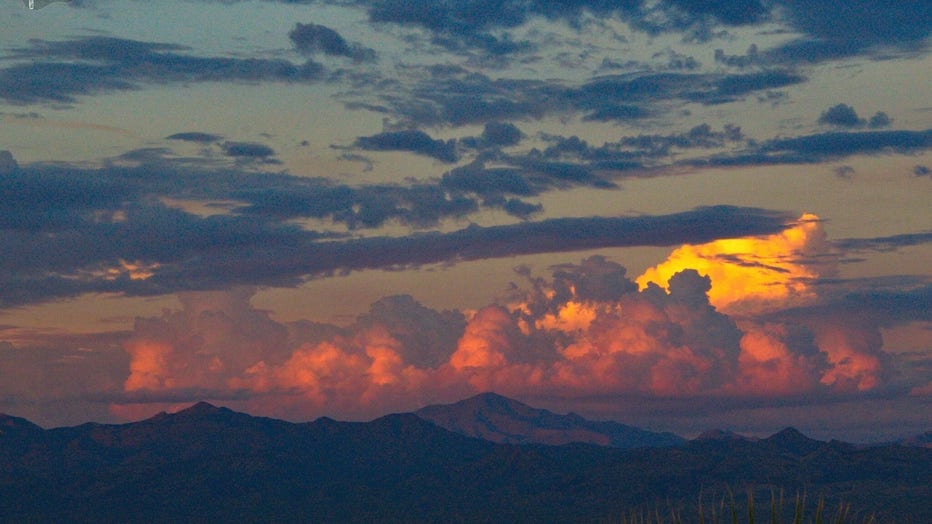 Stunning Fountain Hills sunset and view of the Mazatzal Mountain range captured by Paul Lofgren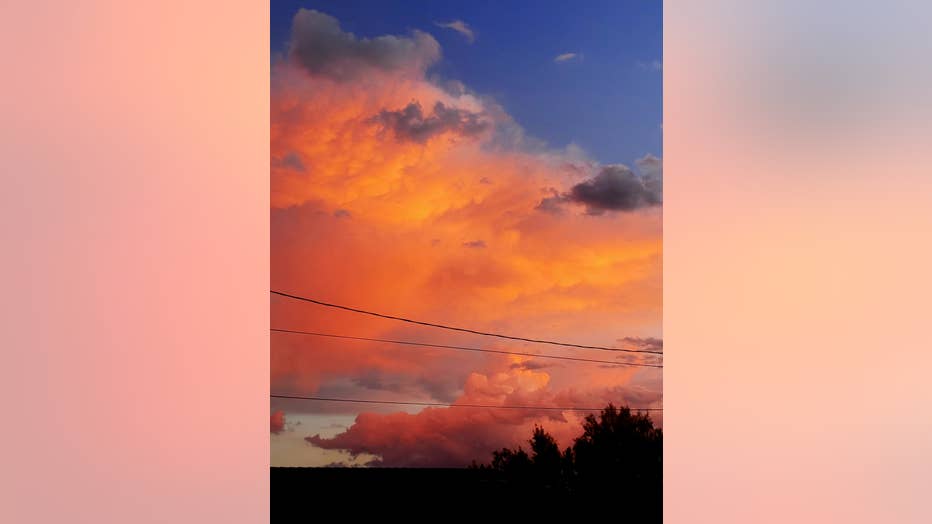 Stunning sky in Surprise this weekend captured by Tammy Occhiline. We hope you all have a wonderful week!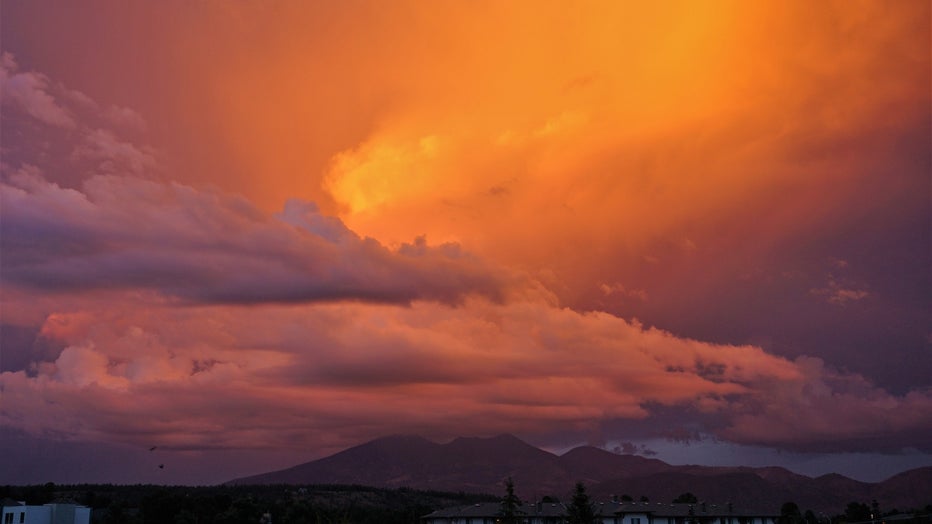 Northern Arizona sunsets. Nothing like 'em! Photo by Calvin Johnson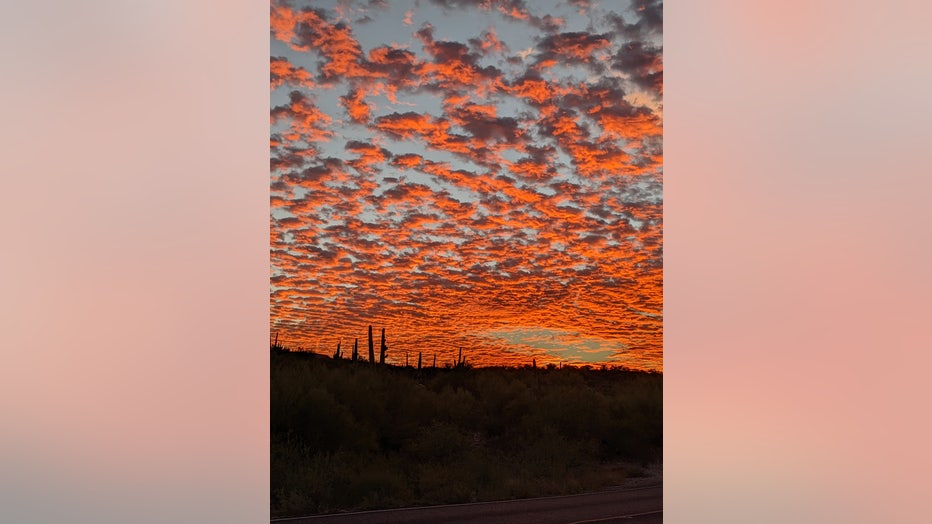 Look at that sunset, as it welcomes us to the weekend! Thanks Jimi Valenzuela for sharing!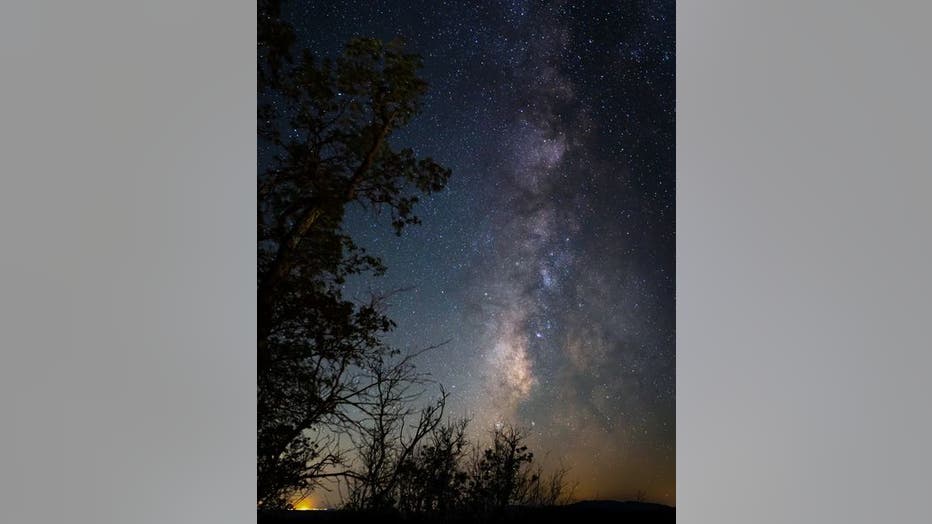 Another amazing photo, this time from beyond Earth! Thanks New Perspective Photography for sharing this photo with us all!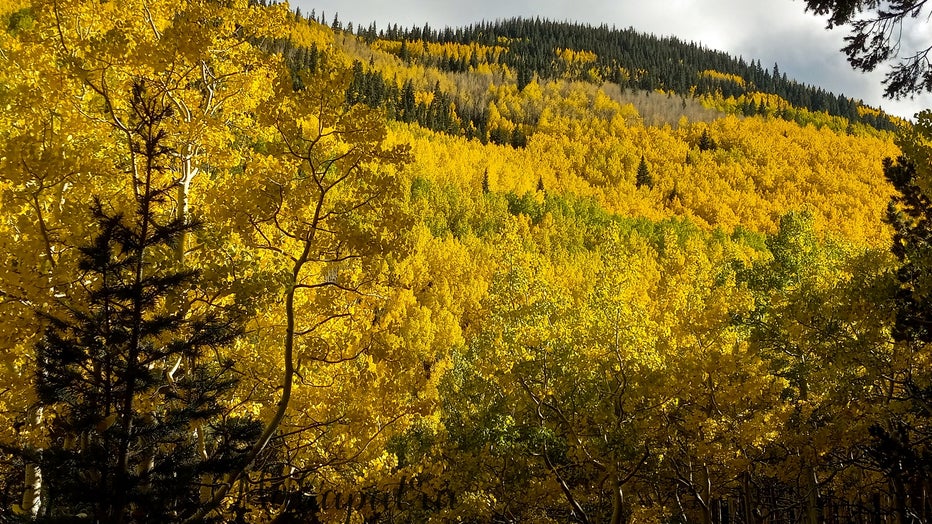 Fall colors at Mount Elden captured by Satya Mahapatra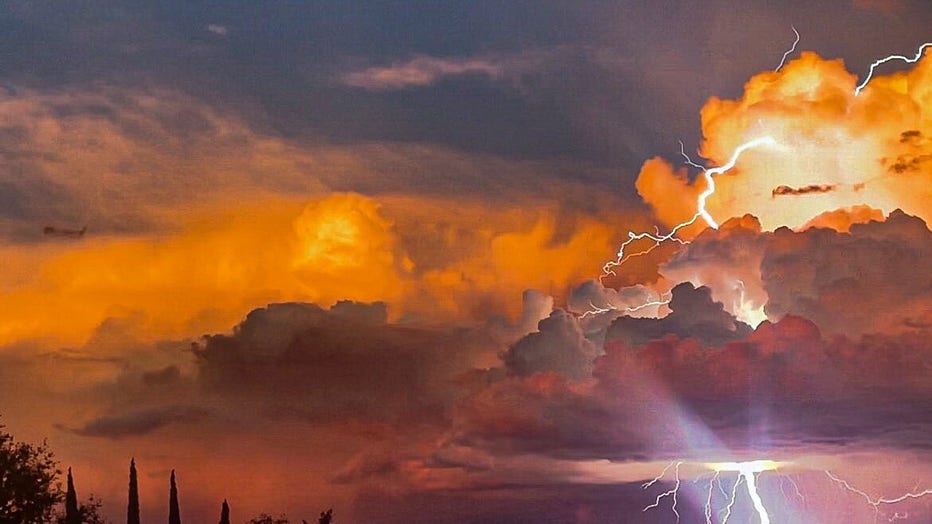 This looks amazing…and powerful. Photo by Karissa Jaselle Puente.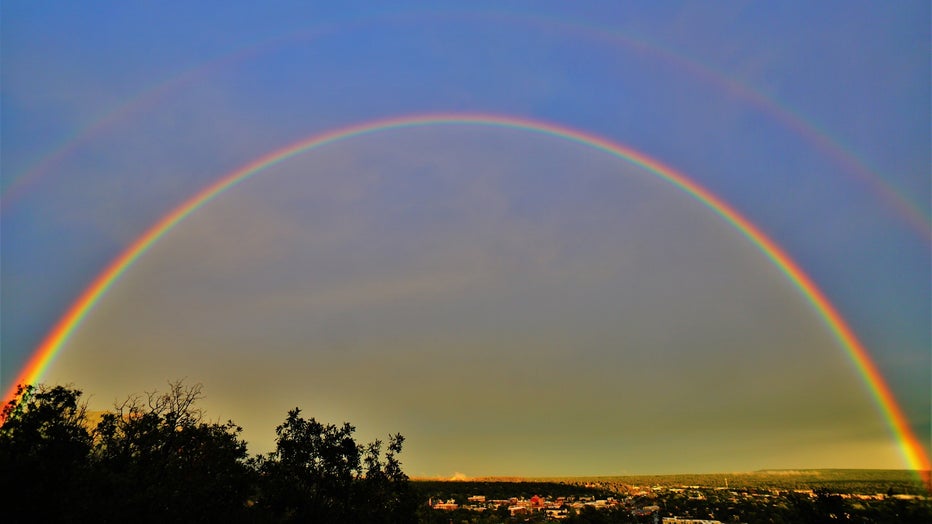 Rainbows always look amazing, and double rainbows are even better! Thanks Calvin Johnson for sharing this photo with us all!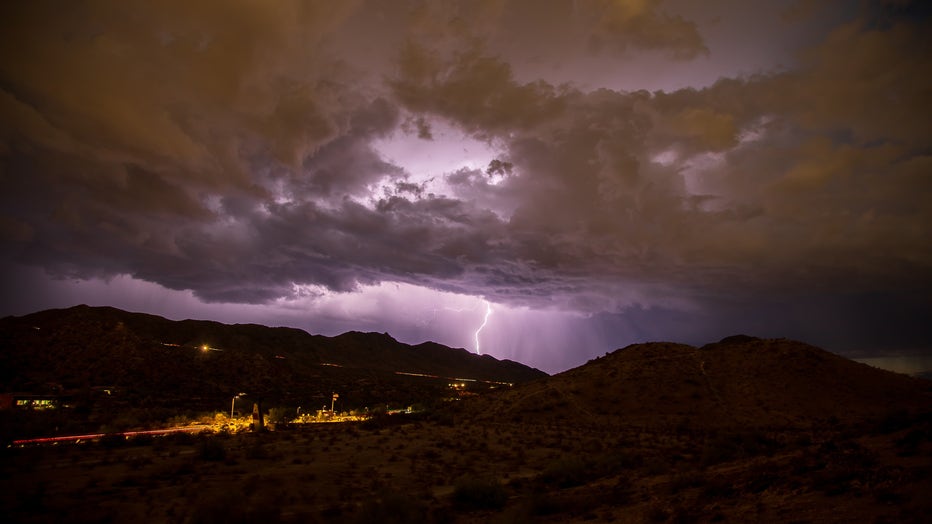 Storm watching from South Mountain. Photo by Patti Albrecht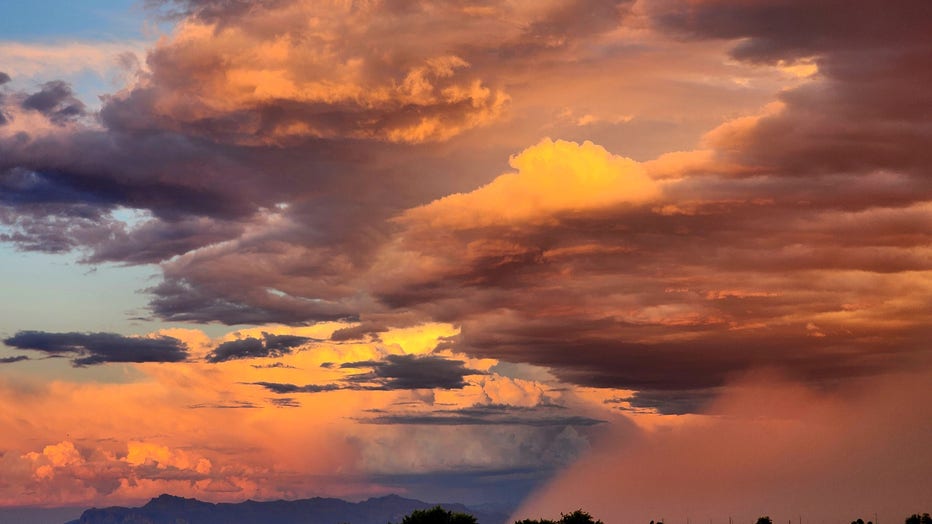 We love the colors our Arizona sky shows off. Photo by Jac Whitmire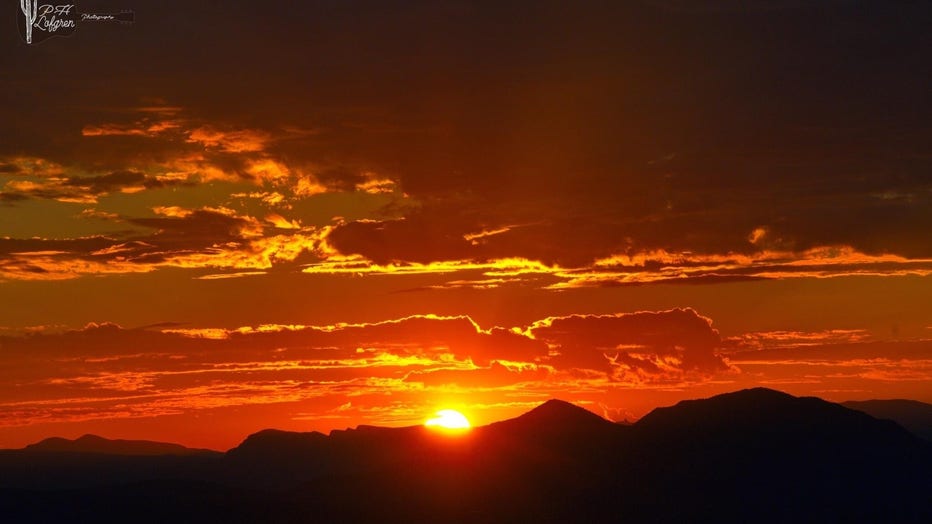 Get ready! We're getting close to a cool weekend! Thanks Paul Lofgren for sharing this photo with us all!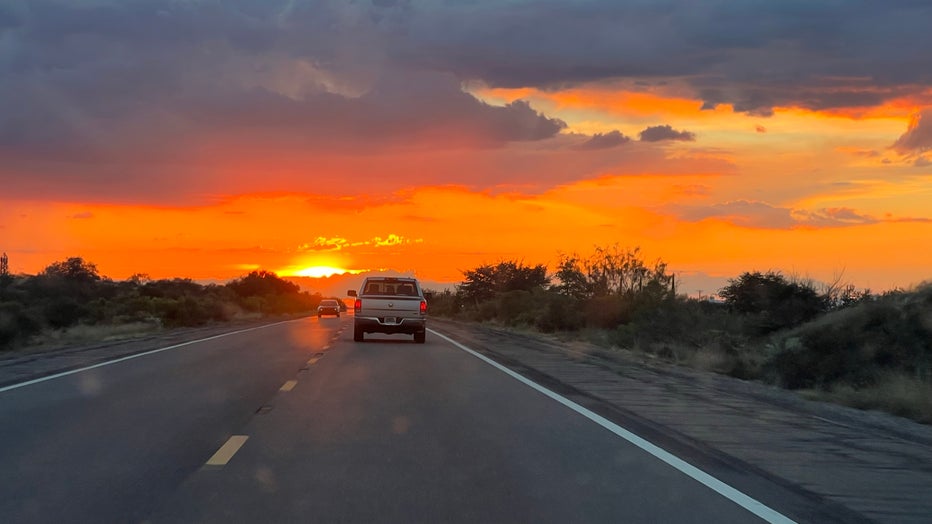 An amazing Arizona sunset with scattered storms in the distance captured by Kathryn Hines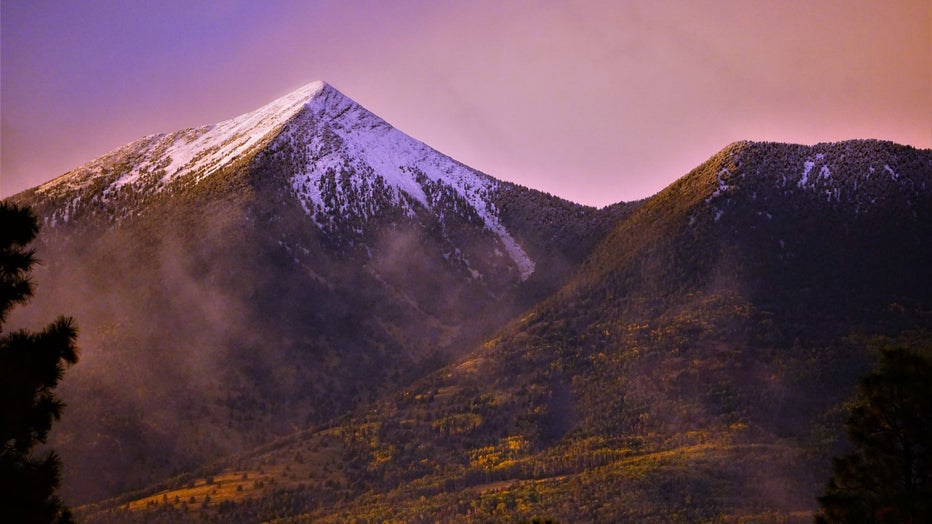 Did you see that the San Francisco Peaks got some snow during Oct. 3's storm? Photo by Calvin Johnson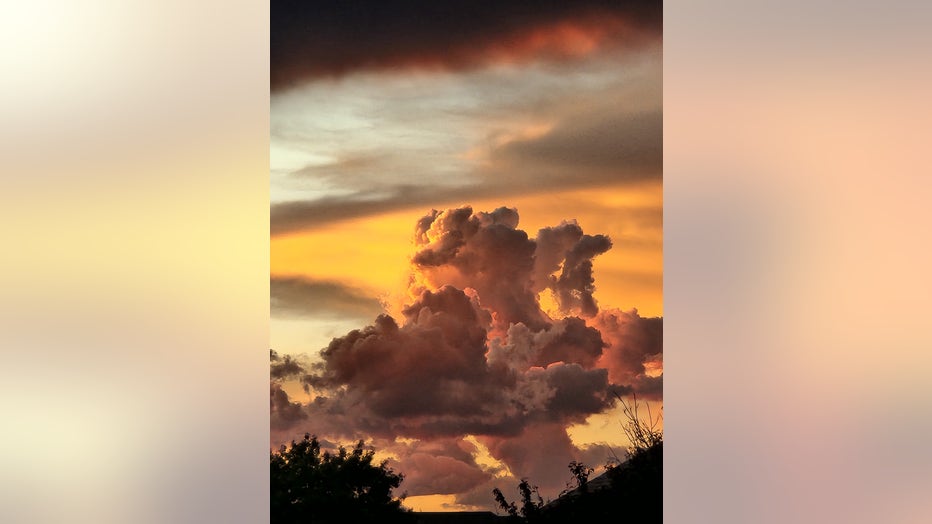 Absolutely breathtaking cloudy sunset in Chino Valley taken by Larry Holt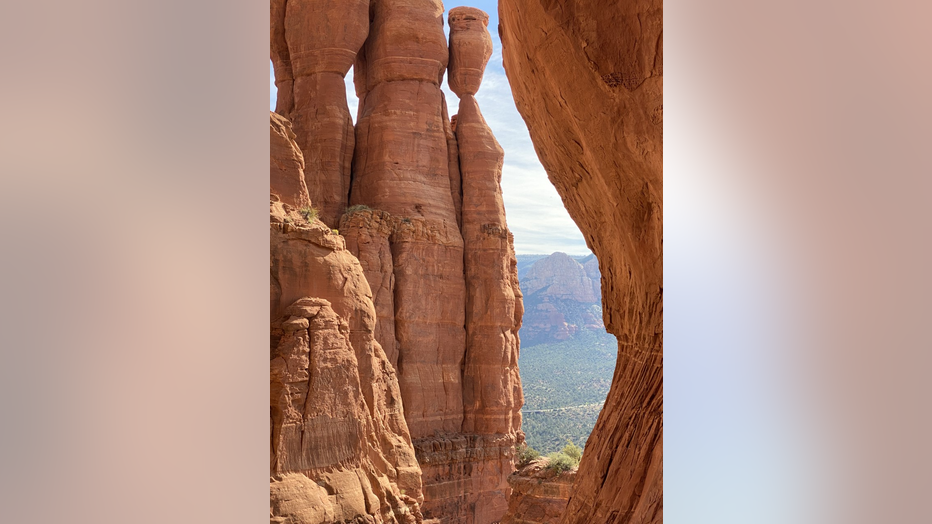 Stunning shot of yet another Arizona beauty, Cathedral Rock. Photo by Steve Gesel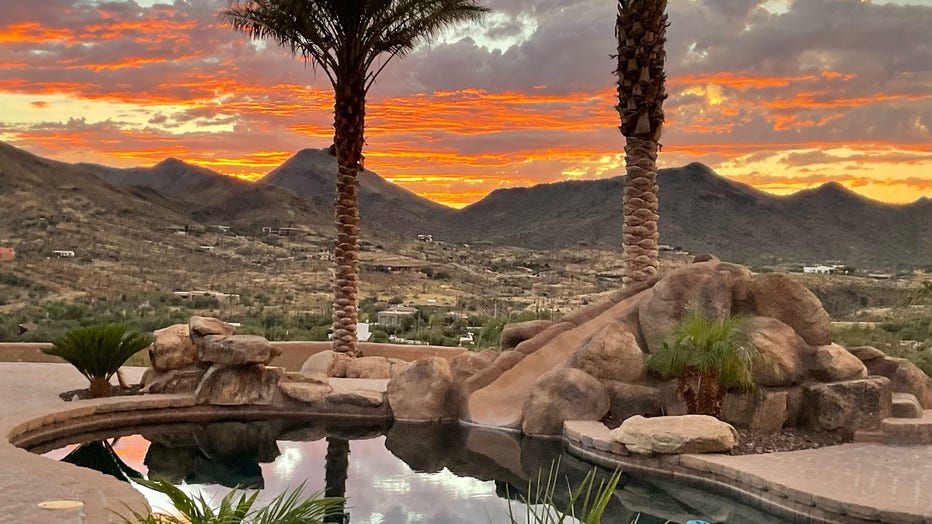 An amazing sunset to wrap up the week. Thanks to Rey Ortiz for sharing the view from Cave Creek!