Home services
Finest issues to see, do and eat within the Castro, San Francisco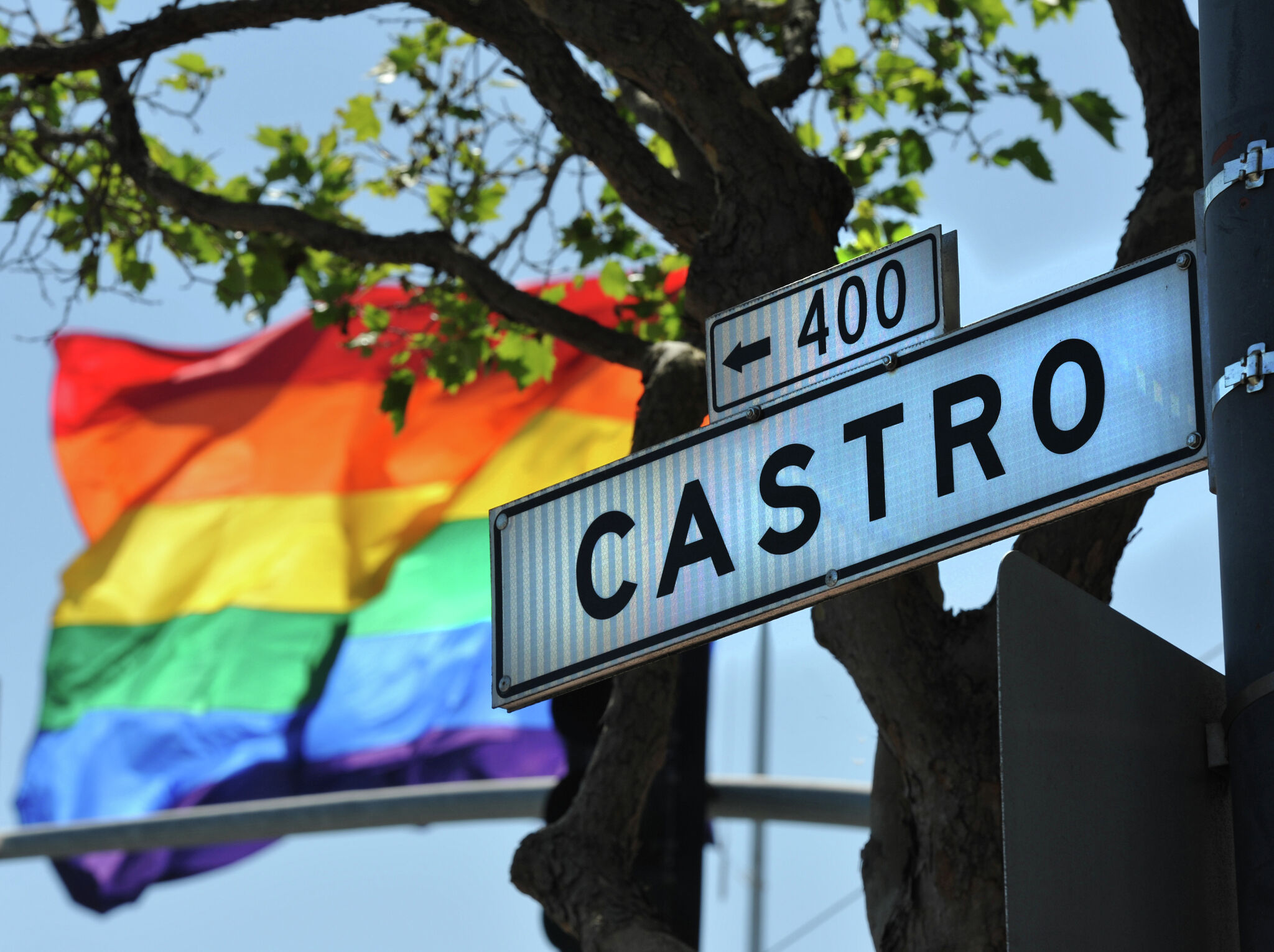 Where homesteaders once trod dirt roads and cattle grazed on dairy farms in a suburb called Eureka Valley, you'll now find a San Francisco neighborhood so stylish that bars and stores are often filled to capacity. The Castro is as vibrant as any of the city's districts and it's a testament to the way it has grown and changed with the fearless spirit of the citizens that call it home.
The iconic Victorian homes around the present-day Castro neighborhood of San Francisco were built in the late 1800s, often by European immigrants who settled in on what were then cheap parcels of land. The 1960s and '70s saw gay men snap up those then-aging homes at low prices, which helped the Castro become arguably the epicenter for the LGBTQ+ movement in America. After all, it was the district where Harvey Milk lived, ran his camera shop and became an inspiration for generations to come.
Today, that queer identity that has long defined the Castro District is itself a tourist attraction. Throngs of pilgrims and revelers across the globe flock to experience the Castro's past, present and future, and the neighborhood always guarantees a good time. Whether you're here to dine, drink, dance, sightsee or celebrate, this guide highlights some of the things you should try in order to enjoy the Castro at its best.
Can't-miss Castro landmarks
San Francisco's Castro District is home to The Castro Theatre, a historic movie palace that became a San Francisco Historic Landmark in September 1976.
Marco Simoni/Getty Images/Collection Mix: Sub
The Castro Theatre
The neon glow and soaring marquee of The Castro Theatre herald your arrival to the Castro District itself. Gilded Art Deco interiors honor the venue's past, but this 1922 movie palace is firmly planted in the modern era. Its Mighty Wurlitzer Organ is the world's largest hybrid digital/pipe organ, and its calendar stays packed with film festivals, sing-alongs, classic movies, stage productions, comedians, drag shows and live music.
Find it: 429 Castro St., San Francisco, CA 94114; 415-621-6120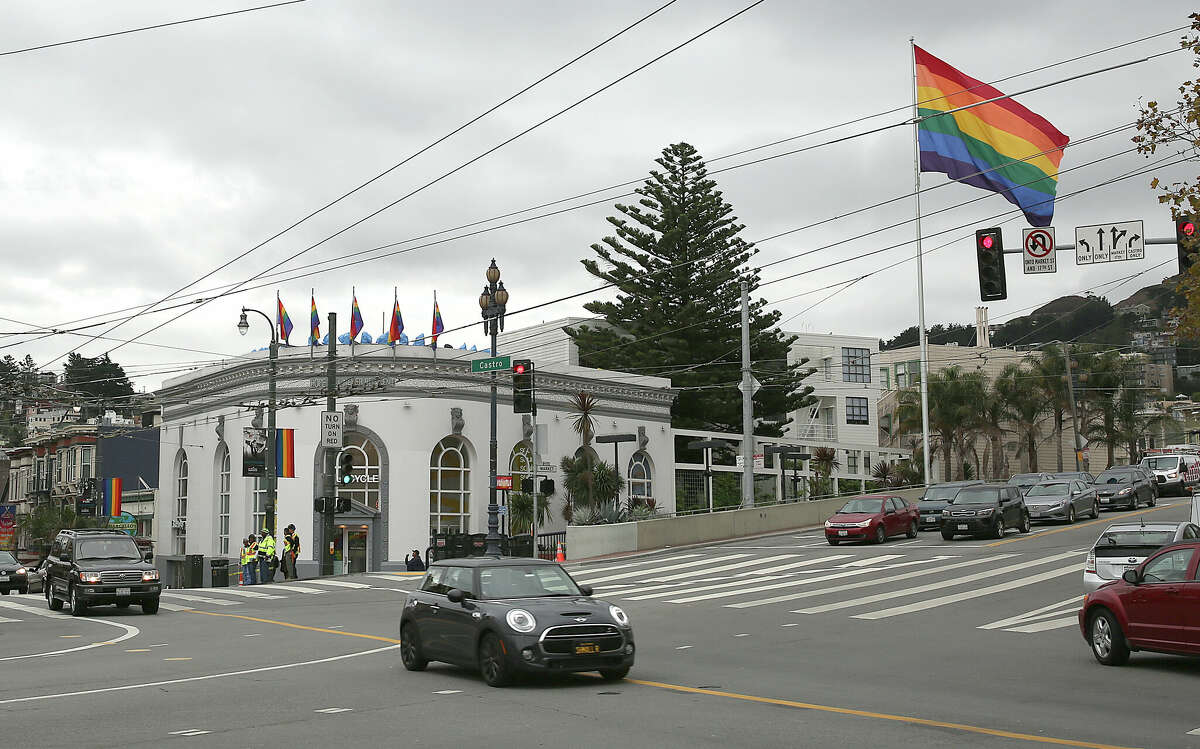 Harvey Milk Plaza is one of many places in San Francisco's Castro District that honors the memory of the late politician and LGBTQ+ rights icon.
San Francisco Chronicle/Hearst N/San Francisco Chronicle via Gett
The Rainbow Flag and Harvey Milk Plaza
Memorializing LGBTQ+ rights activist and former Castro resident Harvey Milk, this small plaza is a neighborhood gathering point for everything from marches and demonstrations to voter drives and walking tours. Towering above on a 70-foot flagpole, a giant, 20-by-30-foot rainbow flag whips in the wind, visible for miles around; below ground is a bustling subway line connecting the Castro to other parts of the city.
Find it: 400 Castro St., San Francisco, CA 94114
575 Castro St.
Harvey Milk transcended local politics, elevating the fight for LGBTQ+ rights to a national conversation. In the 1970s, the Victorian-era storefront at 575 Castro St. was Milk's photography shop, campaign headquarters and personal residence. Home to many things since, no other building in San Francisco is so closely linked to Milk and his legacy.
Find it: 573-575 Castro St., San Francisco, CA 94114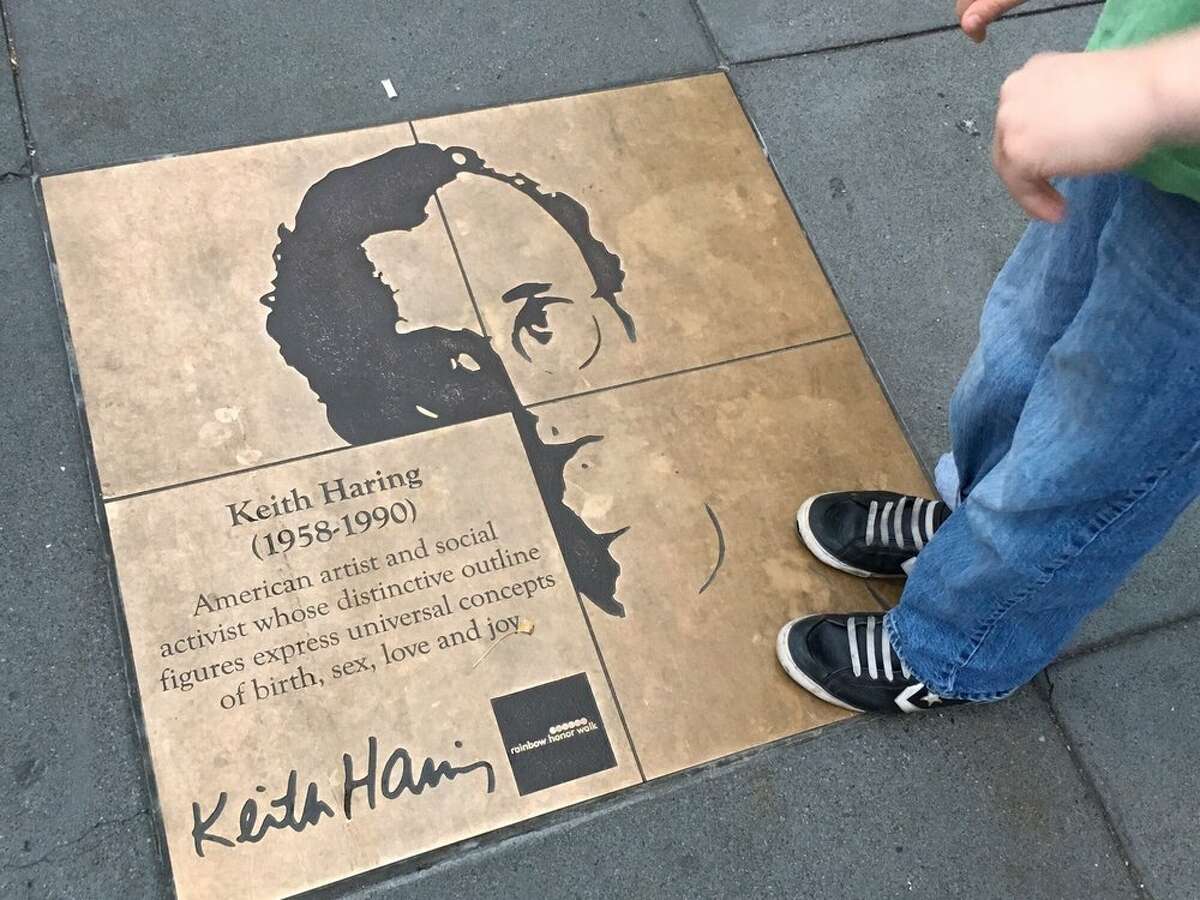 A person stands on Rainbow Honor Walk plaque. 
Jennifer O. via Yelp
Rainbow Honor Walk
Spanning many blocks of the Castro, you'll find the Rainbow Honor Walk, a series of bronze plaques set in the sidewalk recognizing the achievements of notable LGBTQ+ pioneers and their contributions to history. Chavela Vargas, Josephine Baker, Sylvester James and Tennessee Williams are but a few of the 40+ honorees in this growing, nonprofit public art installation.
Find it: Throughout the Castro; on Market, Castro and 19th Streets.
GLBT History Museum
The GLBT History Museum documents over a century of queer life in San Francisco, the ground zero of America's LGBTQ+ rights movement. Multimedia exhibits include historical film and audio, and relics on display include the megaphone used by Harvey Milk at rallies in the late 1970s, as well as a segment of an original 1978 eight-color rainbow flag.
Find it: 4127 18th St., San Francisco, CA 94114; 415-777-5455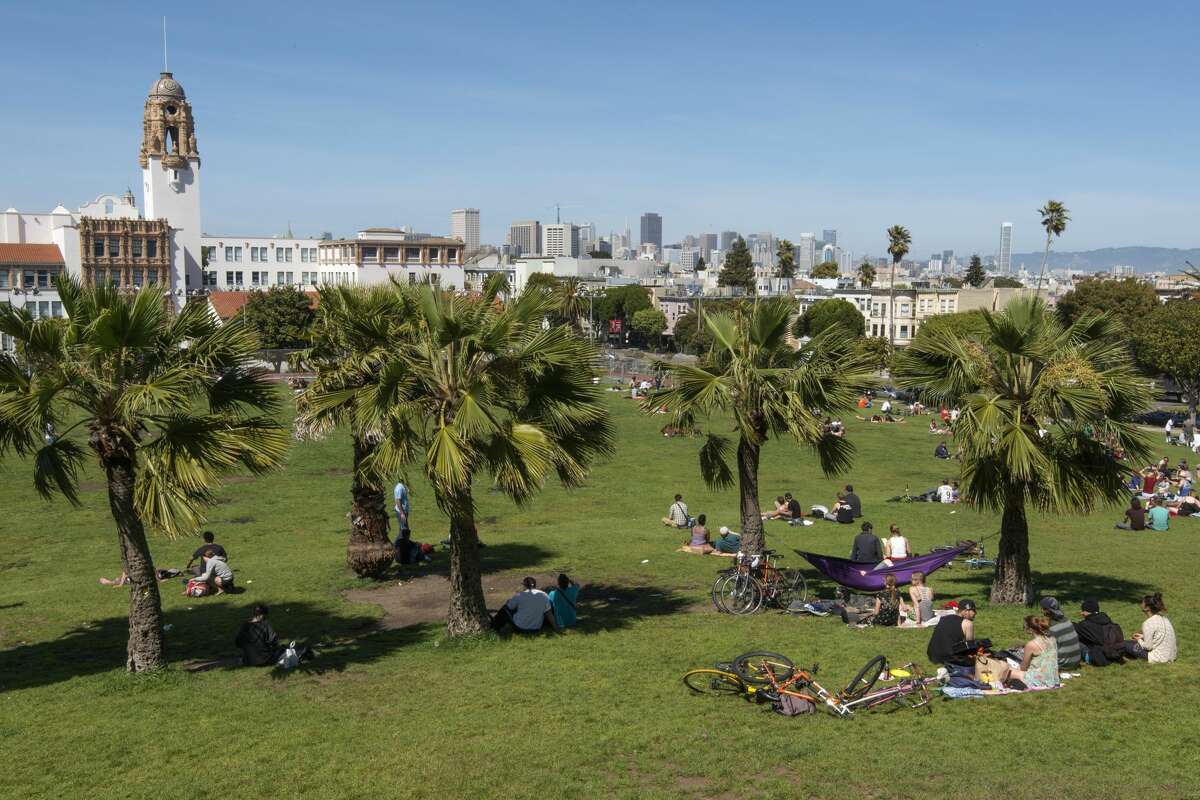 A sunny day at Dolores Park in San Francisco, Calif. 
Godong/UIG via Getty Images
Mission Dolores Park
Mission Dolores Park is one of SF's most iconic parks and Castro's most beloved: 16 acres of lush green lawns housing space for tennis, basketball and soccer, a playground and off-leash dog play areas. Dolores is home to numerous festivals and events, and on any sunny afternoons, thousands of locals flock here to picnic, play and chill with spectacular skyline views. In return, we show our love for Dolores by packing out our trash, not bringing glass and leaving no trace.
Find it: Dolores Street & 19th Street, San Francisco, CA 94114; 415-831-2700
Strut
For this community galvanized by the battle against HIV and AIDS, Strut stands proudly as proof of the Castro's commitment to community health. Equal parts clinic and community center, Strut not only offers testing for sexually transmitted infections and PrEP navigation, but also substance-use counseling, needle exchanges, space for community gatherings, art exhibitions and public performances, all in a beautifully designed three-story judgment-free zone.
Find it: 470 Castro St., San Francisco, CA 94114; 415-437-3400
Where to dine in the Castro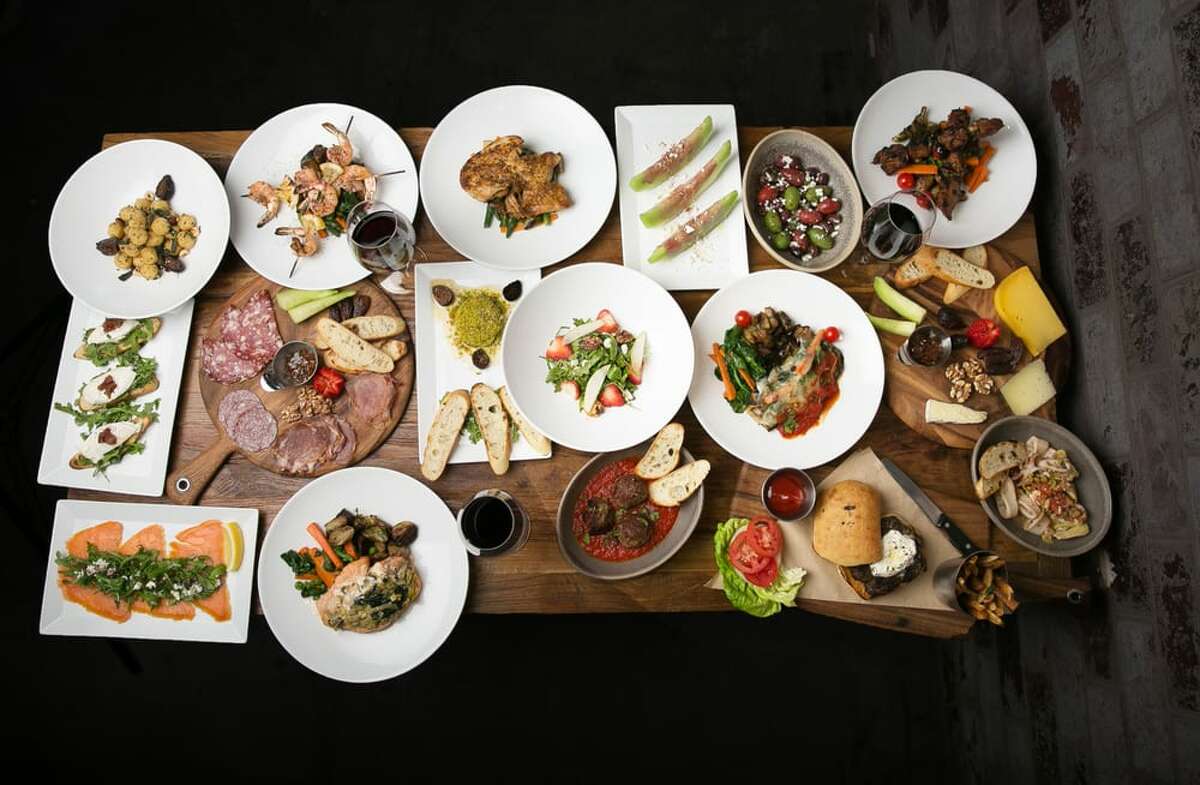 Lark is a great place for wine and small plates in the Castro District of San Francisco.
Lark Food and Wine via Yelp
Lark Food and Wine
Castro favorite Lark is a lively nook serving wine, house-crafted beer and Mediterranean small plates in a stylish, modern-rustic bistro setting. Just next door, Lark chef Coskun Abik plates hand-cut steaks and Californian sides at Lark's companion concept, Blind Butcher.
Find it: 4068 18th St., San Francisco, CA 94114; 415-400-4623
The Cove on Castro
A neighborhood fixture for decades, The Cove on Castro dishes up hot-off-the-griddle tastes of the Castro of old. Meanwhile, nearby Orphan Andy's offers similar homestyle eats in a 1970s-diner setting that's open into the wee small hours of the morning.
Find it: 434 Castro St., San Francisco, CA 94114; 415-626-0462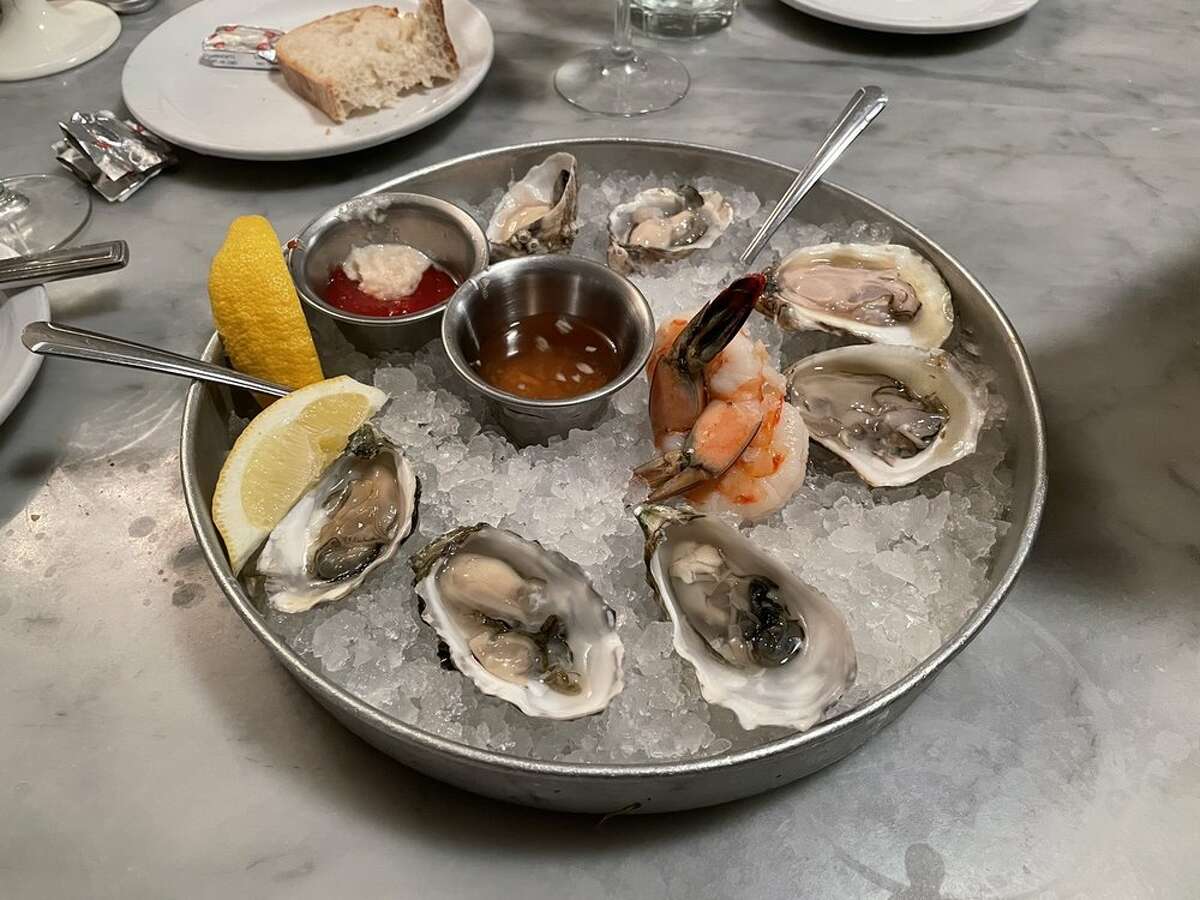 Anchor Oyster Bar has been a mainstay of the Castro in San Francisco since the late 1970s.
Andres R. via Yelp
Anchor Oyster Bar
With Anchor Oyster Bar so near, why schlep to Fisherman's Wharf for fresh seafood? Expect a line out the door of this Michelin Bib Gourmand awardee and worth-the-wait Bay Area oysters, clams, mussels and crab once you're inside.
Find it: 579 Castro St., San Francisco, CA 94114; 415-431-3990
Harvey's
Rainbow crosswalks lead right to the door of Harvey's, at the coveted corner of Castro and 18th. It's the best place to see and be seen, with panoramic views of the heart of the Castro, plus legendary brunches, happy hours and prime people-watching.
Find it: 500 Castro St., San Francisco, CA 94114; 415-431-4278
Mama Ji's
Li "Lily" Ji is Mama Ji and serves up delicious dim-sum lunches and homestyle Sichuan dinners in her popular, cheerful storefront. The energy from the kitchen spills into the dining room as regulars pile in for its top-selling Shanghai soup dumplings, Hot-and-Numbing Fish made with tingly, spicy Sichuan peppercorns and other uncommonly good delicacies.
Find it: 4416 18th St., San Francisco, CA 94114; 415-626-4416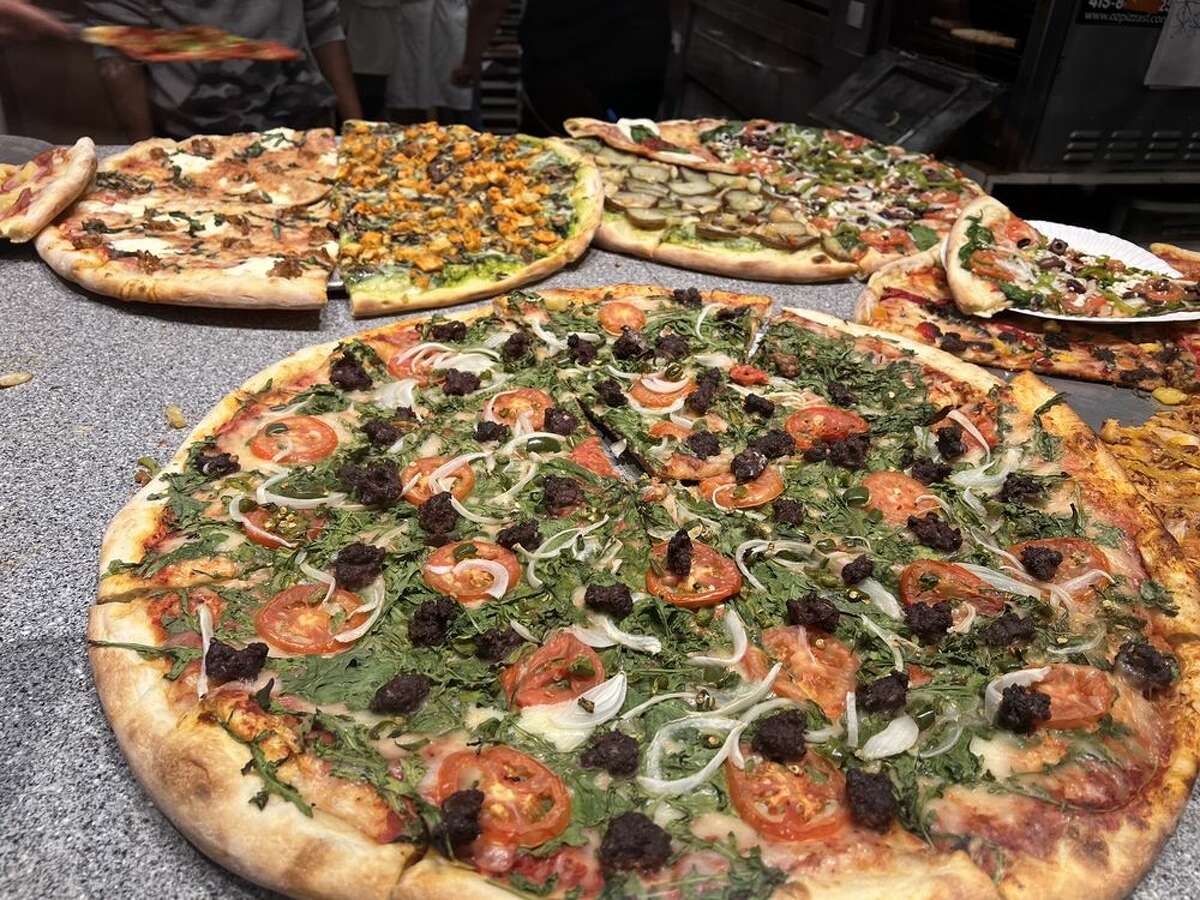 Oz Pizza is a favorite of San Francisco locals who want a generous slice.
Natasha K. via Yelp
Oz Pizza
Locals know Oz Pizza as some of the Castro's best, with a wide variety of classic options, plus out-there pies spotlighting camel, alligator and ostrich. The family-owned Sausage Factory across the street serves fresh pasta and salads in its wood-paneled dining rooms of – you guessed it – an early-1900s sausage factory.
Find it: 508 Castro St. #32, San Francisco, CA 94114; 415-861-2525
Starbelly
Starbelly is a favorite of locals, welcoming walk-ins any time of day with its forward-thinking menu of California comfort food, full bar, sidewalk seating and heated courtyard. Regulars swear by the housemade chicken liver pate and tangy bacon-jalapeno spaghetti, and you'll see the same faces here week after week.
Find it: 3583 16th St., San Francisco, CA 94114; 415-252-7500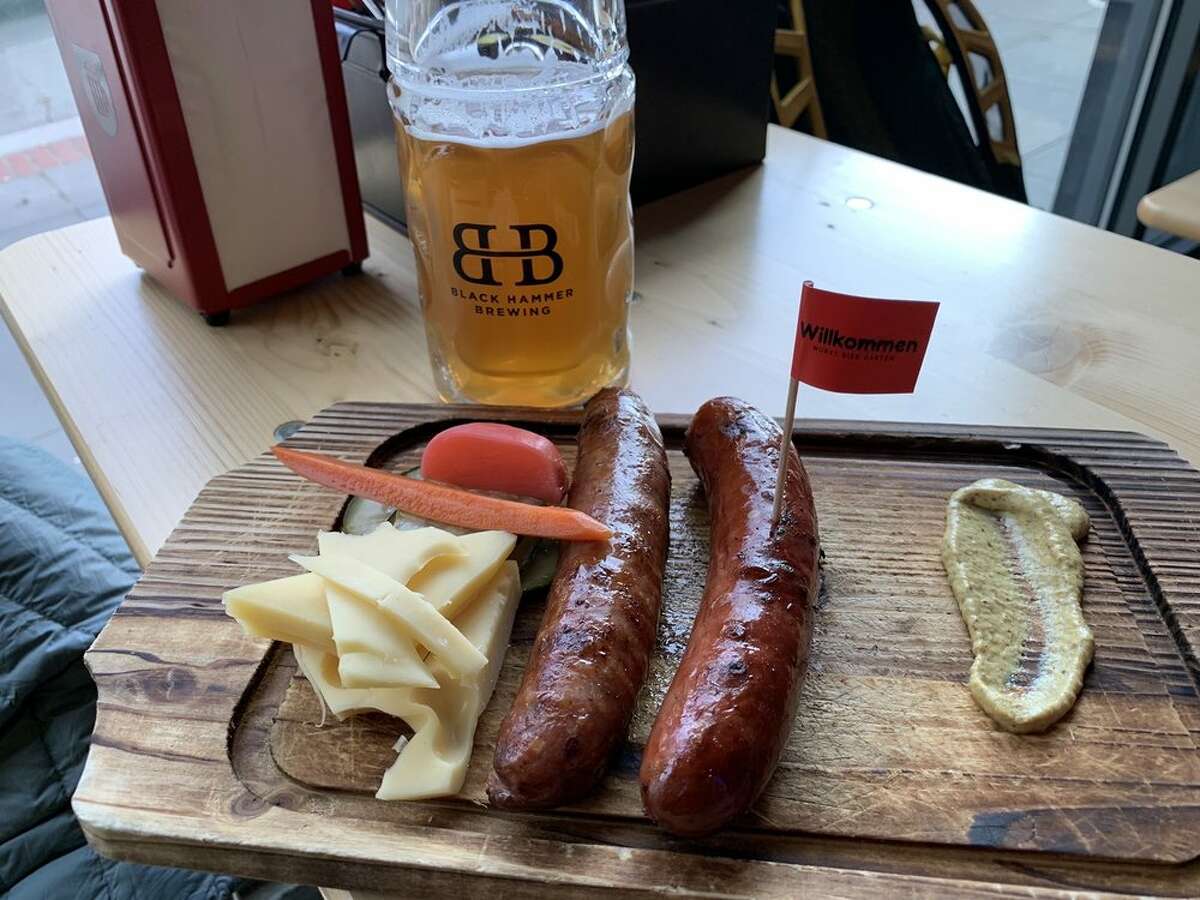 Willkommen dishes up Bavarian comfort food in San Francisco's Castro District.
Levin B. via Yelp
Willkommen
In its sunny Castro corner, Willkommen celebrates Oktoberfest year round, pairing SF-brewed Black Hammer craft beer with housemade grilled sausages, red cabbage, Wiener schnitzel and other rib-sticking Bavarian comfort foods.
Find it: 2198 Market St., San Francisco, CA 94114; 415-766-9225
Kitchen Story
Tucked a block off Market, Kitchen Story combines fresh, hearty ingredients with an Asian flair. Its breakfast and brunch dishes are legendary. Brave the brunch line for rewards like Mascarpone-Stuffed Deep-Fried French Toast and the Castro's best Bloody Marys.
Find it: 3499 16th St., San Francisco, CA 94114; 415-525-4905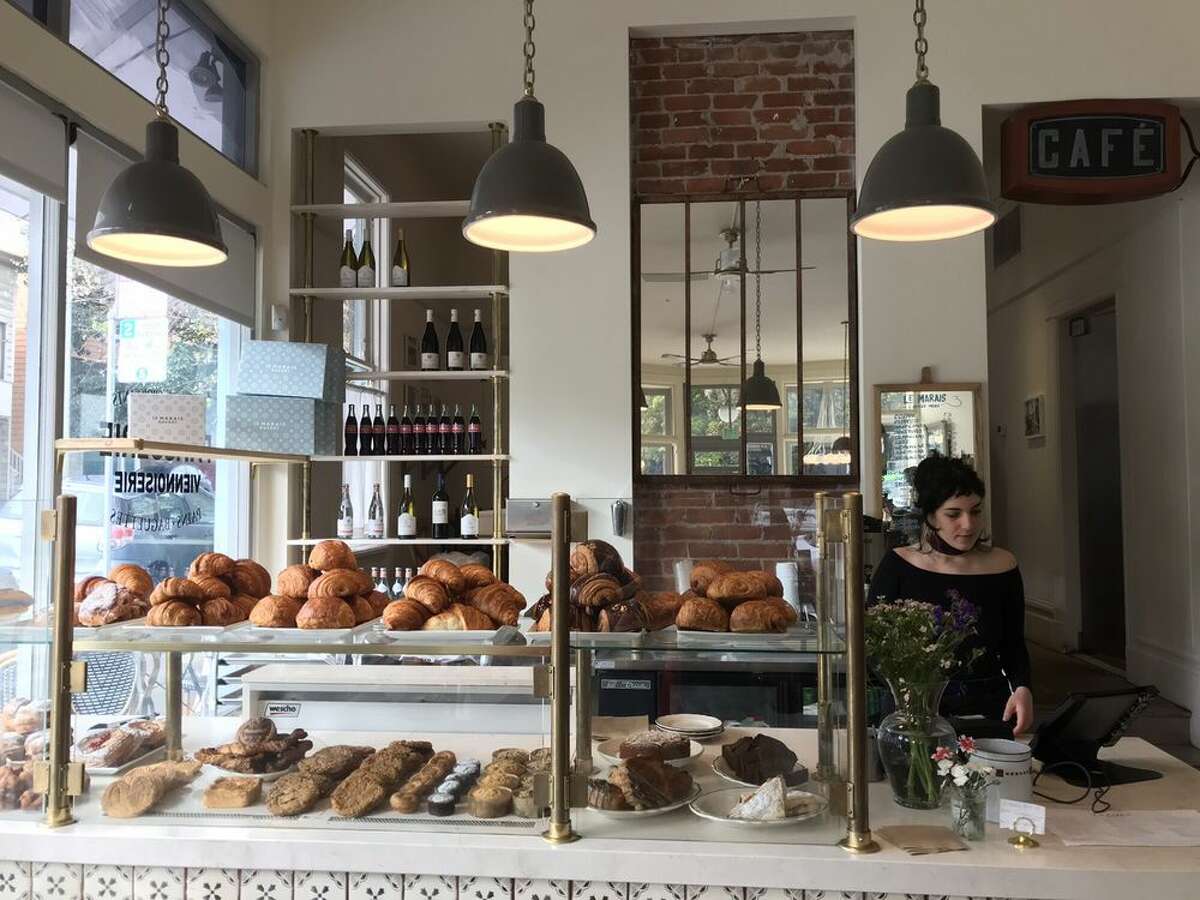 Le Marais Bakery, in San Francisco's Castro District, is a haven for French pastries.
Ana Clara O. via Yelp
Le Marais Bakery
Le Marais brings decadent carbs with Parisian panache to the Castro in this bakery, bistro and patisserie. Its pastries, eggy breakfast spreads, farm-to-table salads and casual elegance make every meal feel like a leisurely brunch on the Left Bank.
Find it: 498 Sanchez St., San Francisco, CA 94114; 415-872-9026
Where to go in the Castro for sweets and treats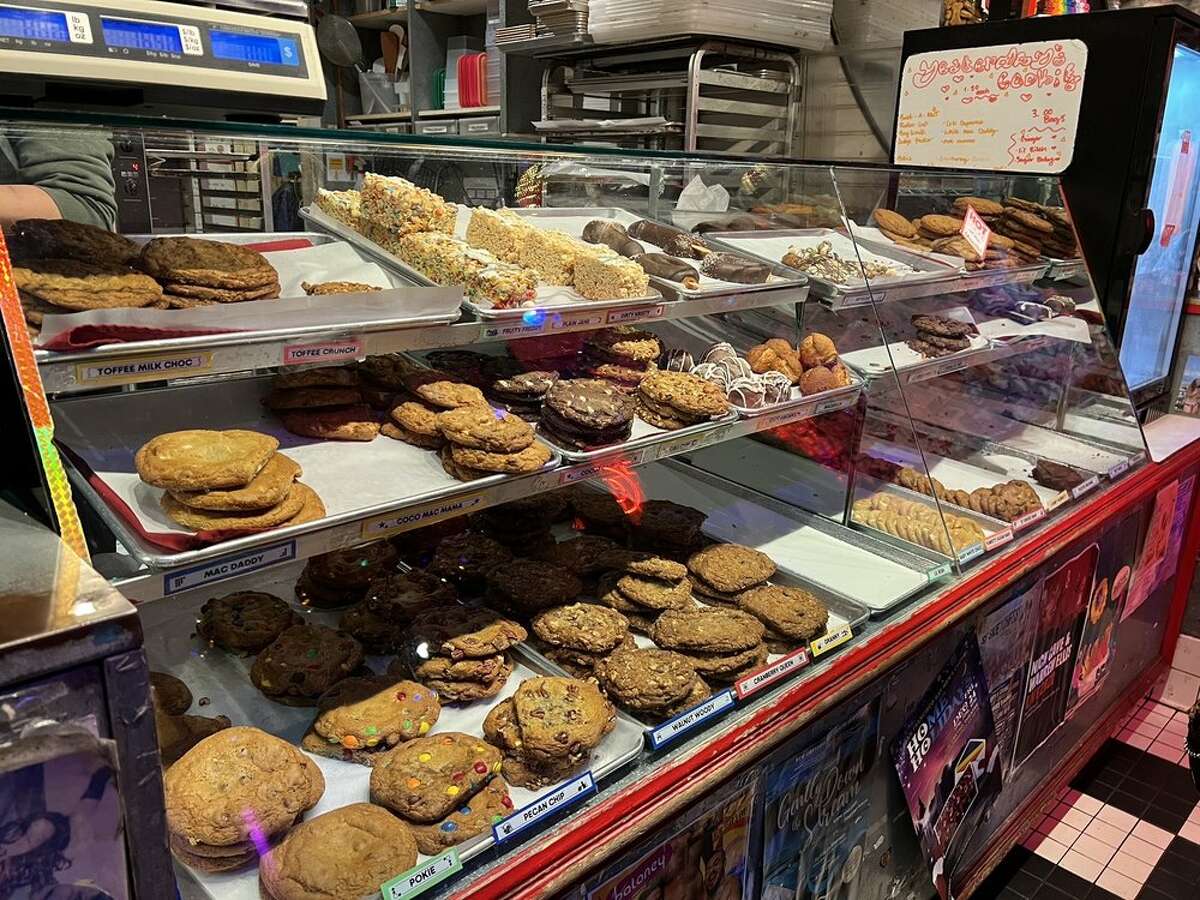 Hot Cookie is a favorite for tourists visiting San Francisco's Castro District.
Keara C. via Yelp
Hot Cookie
Hot Cookie and its flirty staff revel in the playful sex-positivity of the Castro. Its infamous (think: anatomy-shaped) cookies may seem made for cheeky tourist selfies, and it would be easy to misjudge Hot Cookie as tasteless gimmickry. But make no mistake: Like the cookies, bars, squares and macaroons it bakes fresh daily, this spunky little bakery is top-notch.
Find it: 407 Castro St., San Francisco, CA 94114; 415-621-2350
The Castro Fountain
At this retro ice cream parlor with a major soda-shop ambience, white-coated staff serve scoops with a smile, alongside cakes, cookies and pies — all scratch-made in house.
Find it: 554 Castro St., San Francisco, CA 94114; 415-834-5457
Giddy Candy
You'll feel like a kid in a candy store at Giddy, with its crunchable, suckable guilty pleasures. Colorfully cached in jars and bins like the candy shops of yore, you can scoop every shade of candy, from the mouthwateringly familiar chocolate, to lip-puckeringly sour gummies, to specialty sweets from around the world.
Find it: 2299 Market St. Suite B, San Francisco, CA 94114; 415-857-4198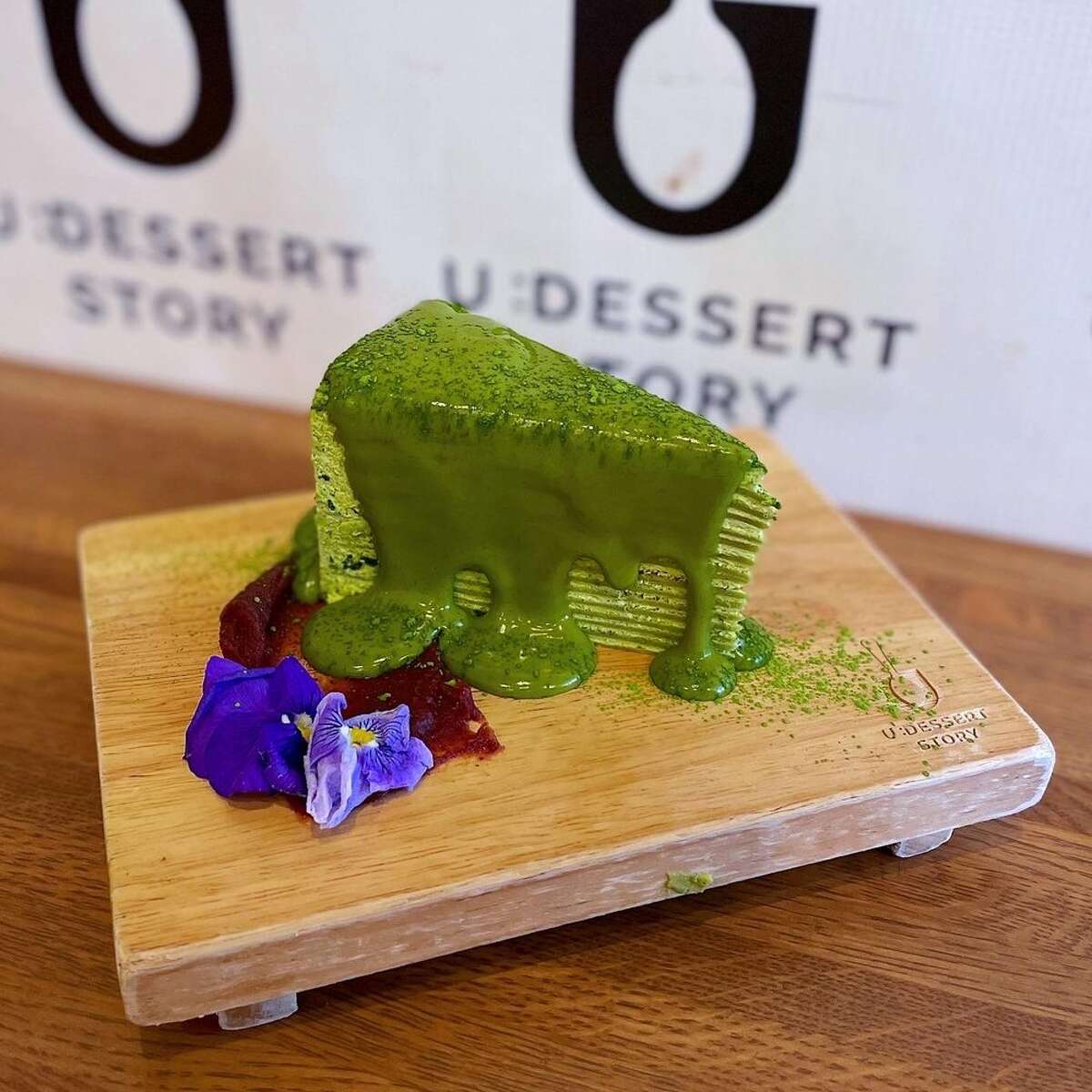 San Francisco's U :Dessert Story gives visitors treats that are so beautifully plated they demand to be photographed before being eaten.
Nina Z. via Yelp
U :Dessert Story
Next door to the aforementioned Kitchen Story is U :Dessert Story, serving next-level sweets with Asian-inspired flavors and Instagrammable presentations that will leap off the screen. If you're imagining purple ube-mochi waffles piled high with fruits and flowers, molten cakes seeping bright green matcha chocolate and pastel crêpe cakes layering young coconut and pandan, you've got the right idea.
Find it: 3489 16th St., San Francisco, CA 94114; 415-796-3633
Where to go for coffee and snacks in the Catro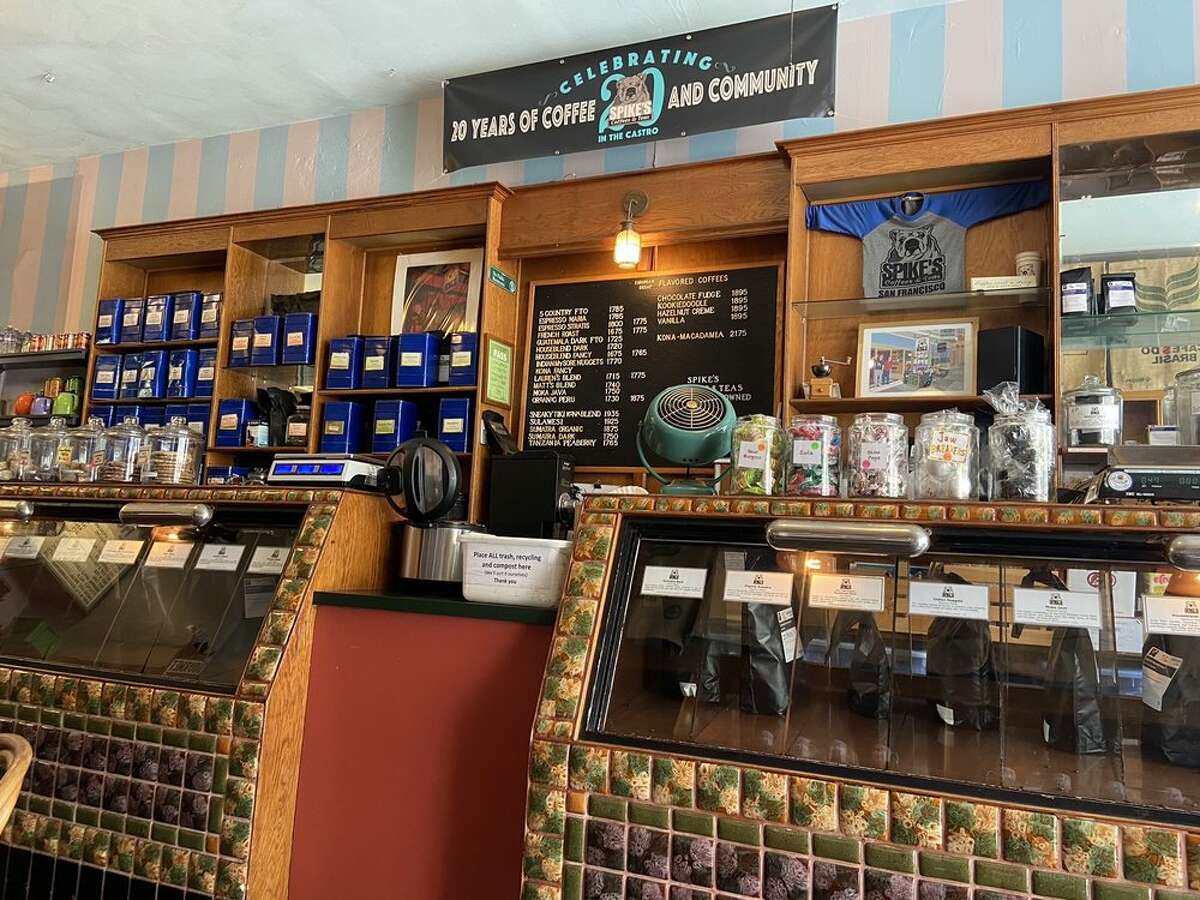 Spike's Coffees and Teas is a must-visit spot in San Francisco's Castro District.
Cece Y. via Yelp
Spike's Coffees and Teas
Out front you'll most likely find groups of friendly faces and well-behaved pups, and they sum up Spike's Coffees and Teas nicely. This neighborhood shop embodies old-school coffee culture — building community through social connection around a solid cup of Joe.
Find it: 4117 19th St., San Francisco, CA 94114; 415-626-5573
Rossi's Deli
Many picnics, hikes, and chill park days begin at Rossi's Deli, a Castro institution since 1976. This one-stop deli and convenience store on Castro's main drag is a go-to spot for freshly made sandwiches — like the best-selling Avogobble with turkey, avocado and cheese — and house-roasted coffee beans, as well as liquor and grab-and-go snacks.
Find it: 426 Castro St., San Francisco, CA 94114; 415-863-4533
Castro Coffee Company
For more than two decades, Castro Coffee Company has assembled coffee beans and loose-leaf teas from the world's beverage capitals in South America, Africa, Southeast Asia and the Pacific Islands. The family-owned business serves brews, beans, bake-case goodies and old-timey general-store vibes in its cozy shop with sidewalk seating.
Find it: 427 Castro St., San Francisco, CA 94114; 888-528-2349
Peet's Coffee
The founder of Peet's, a Hollander named Alfred Peet, once lamented that for the richest country in the world, America drinks the world's lousiest coffee. In the 1960s, he set about changing this notion one cafe at a time, with his Berkeley-born chain featuring signature coffee, tea and blended drinks alongside baked goods. The Castro location has been pouring mugs since 1992.
Find it: 2257 Market St., San Francisco, CA 94114; 415-626-6416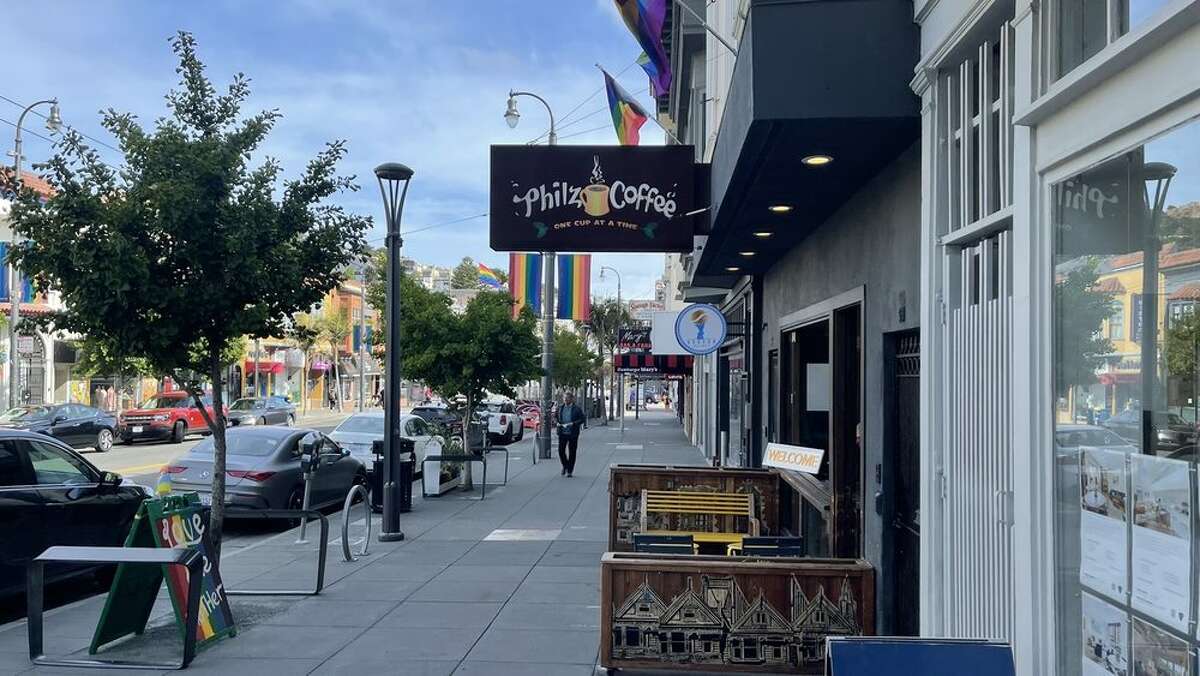 Philz Coffee is a favorite of San Francisco locals and has a longtime outpost in the Castro District.
Dipesh G. via Yelp
Philz Coffee
This laid-back chain was founded just one neighborhood over, in the Mission. The Philz experience includes custom-blended beans and cups made to taste, poured over slowly with care and attention. It's love served in a cup, they say, and you'll probably agree.
Find it: 549 Castro St., San Francisco, CA 94114; 415-875-9656
Castro Tarts
The cheekily-named Castro Tarts is an unusual blend of scratch-baked goods, satisfying coffee and Vietnamese street food that has hit the spot for decades.
Find it: 564 Castro St., San Francisco, CA 94114; 415-861-3268
Castro bars and nightlife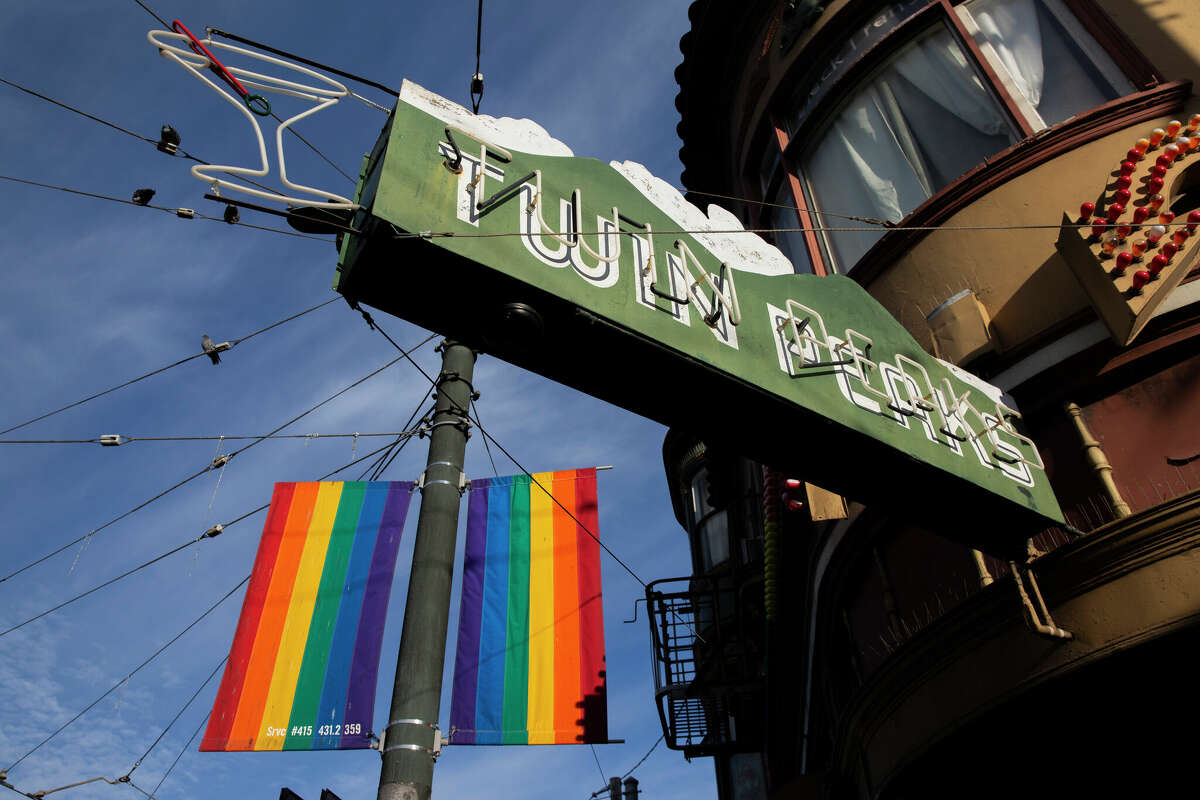 Twin Peaks Tavern holds a special place in San Francisco lore and the history of the LGBTQ+ movement.
San Francisco Chronicle/Hearst N/Hearst Newspapers via Getty Imag
Twin Peaks Tavern
In 1972, Twin Peaks Tavern took the bold step of uncovering its large plate-glass windows — unheard of at a time when homosexuality was illegal — becoming the first gay bar in San Francisco to be "out and proud." Others followed suit in SF and around the world, hastening the end of decades of brutal police raids. This chill, landmark bar remains a front-row seat for crowd watching at the busy intersection of Castro and Market streets. Grab a drink at the mahogany bar, and read more about its place in history.
Find it: 401 Castro St., San Francisco, CA 94114; 415-864-9470
The Detour
The Detour reimagines the neighborhood arcade as a queer safe space in this playful, 21-and-up storefront game room. Quality drinks, leveled-up bar food and roving cocktail carts come together with 60-plus arcade and pinball machines and popular theme nights.
Find it: 2200 Market St. Suite A, San Francisco, CA 94114; 415-872-5310
Hi Tops
Hi Tops was the first gay sports bar in the Castro, and is the go-to spot for beers, balls and the boys who love them. The deafening roar with every run scored by the Giants will lead you right to it. Hi Tops turns out top-shelf drinks and grown-up fast food, in a brewpub that shows round-the-clock sports.
Find it: 2247 Market St., San Francisco, CA 94114; 415-551-2500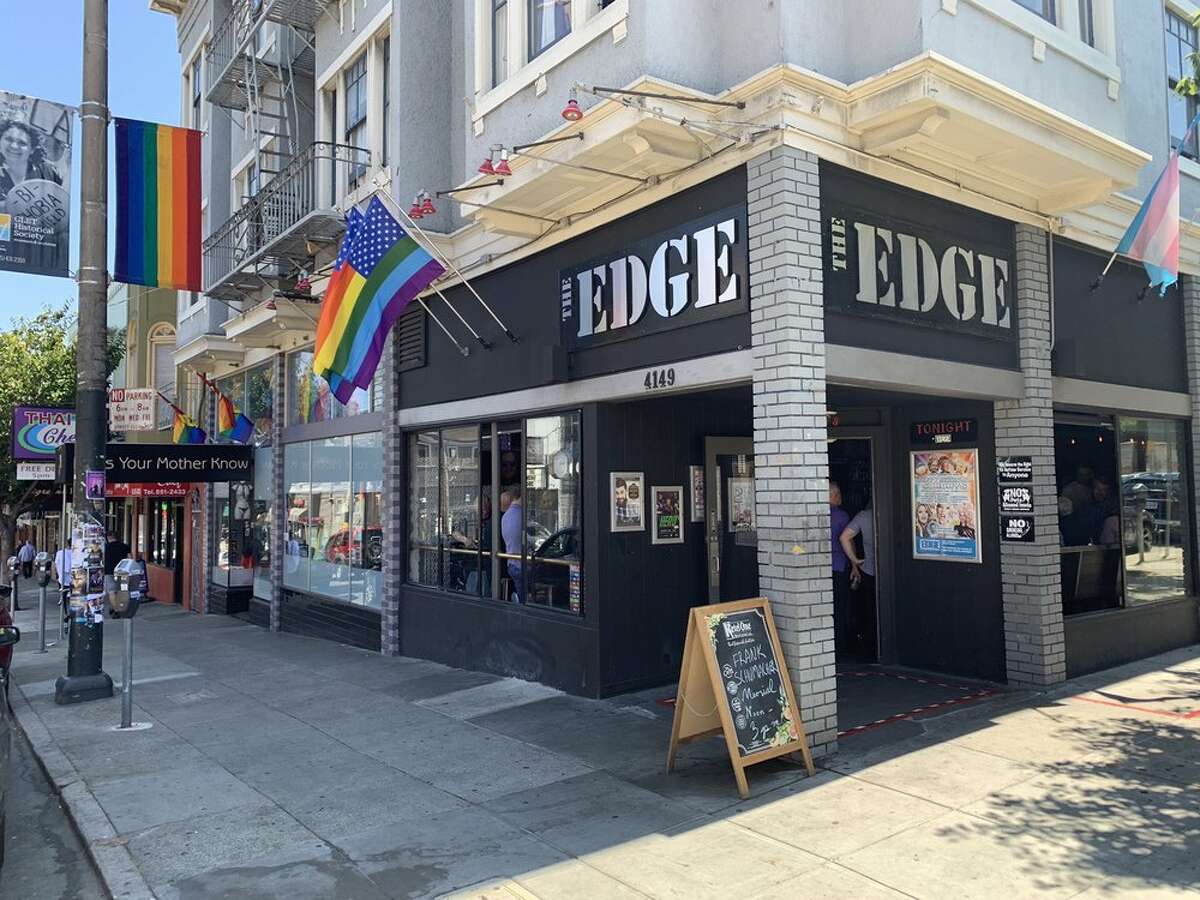 The Edge is a small gay bar in San Francisco's Castro neighborhood that is known for its raucous drag performances.
Joseph B. via Yelp
The Edge
Don't be misled by this dark cavern with chain-draped walls. At The Edge you'll find friendly bartenders, stiff cocktails, new friends and crowd-pleasing nightly events, like Musical Mondays, cheeky drag shows on Tuesdays and Saturdays and weekend beer busts supporting local organizations.
Find it: 4149 18th St., San Francisco, CA 94114; 415-863-4027
The Mix
Folks come to this small gay bar for its happy-hour specials and unpretentious attitude. They stay for what may be the best patio in the Castro — a spacious, open-air courtyard with a second bar and bench seating, where the locals hang.
Find it: 4086 18th St., San Francisco, CA 94114; 415-431-8616
Beaux
A craft cocktail lounge by day, nightlife favorite Beaux is a full-throttle dance club every night, with slick DJs, bottle service, Beaux-torious go-go boys, and regular visits from "RuPaul's Drag Race" royalty. Carry cash, tip generously and they will love you.
Find it: 2344 Market St., San Francisco, CA 94114; 415-658-7712
Moby Dick is a humble bar with a giant aquarium located in San Francisco's Castro district.
Vincent L. via Yelp
Moby Dick
With all the San Francisco bars and restaurants that have come and gone over the years, Moby Dick still holds its own after three decades in business. This longtime watering hole exudes a laid-back vibe with pool, pinball, a 250-gallon saltwater fish tank glowing above the bar and friendly staff behind it.
Find it: 4049 18th St., San Francisco, CA 94114; 415-861-1199
The Lookout
With a full-service kitchen and wraparound balcony overlooking Market Street (and two busy gyms), The Lookout is a popular hangout for drinks, bar bites and people-watching. Weekends add sets from top DJs, drag brunches, sports-themed nights and more.
Find it: 3600 16th St., San Francisco, CA 94114; 415-431-0306
Where to go shopping in the Castro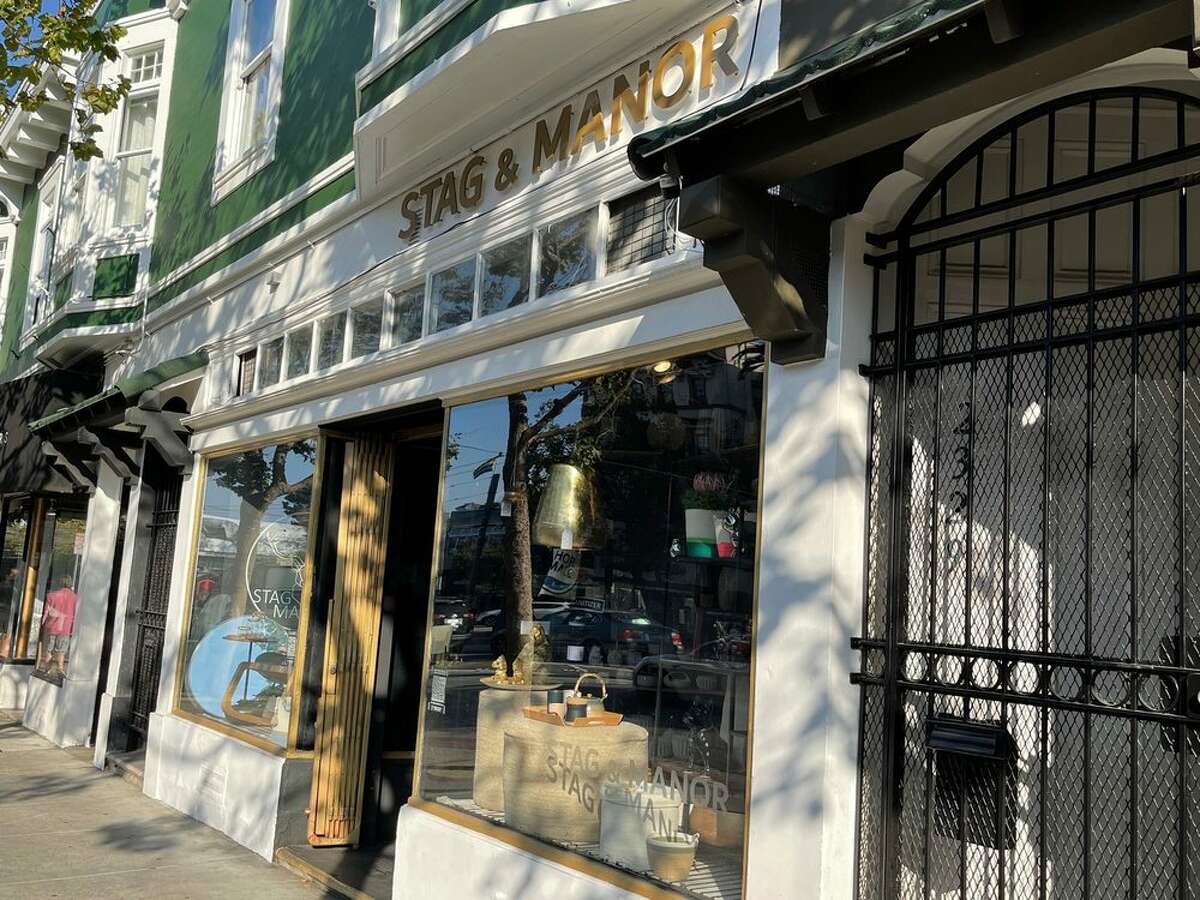 Stag & Manor is a favorite shop in San Francisco's Castro District that sells modern home furnishings and other decor.
Lynn F. via Yelp
Stag & Manor
This hip shop for housewares specializes in "spirited modern design": minimalism, but with heart. Stag & Manor is full of boho texture, wood grains, natural stone, glints of brass and is guided by its mission to narrow the gap between artisans and modern connoisseurs.
Find it: 2327 Market St., San Francisco, CA 94114; 415-997-8241
Does Your Mother Know?
Does Your Mother Know? is a one-stop shop for all your adult needs and adult souvenirs for friends back home.
Find it: 4141 18th St., San Francisco, CA 94114; 415-864-3160
Cliff's Variety
Cliff's Variety has been in the Castro since 1936 and was the first established business in the '70s to hire openly LGBTQ+ sales clerks. This magical variety shop today combines hardware, housewares and cheerful service, stocking everything from light bulbs and lumber to cookware, garden supplies, wigs, costumes and more.
Find it: 479 Castro St., San Francisco, CA 94114; 415-431-5365
ROLO
ROLO has been dressing the Castro since 1986, carrying new American designers and brands not well known in the U.S. From club lewks to Father's Day gifts, you're bound to score at ROLO.
Find it: 2351 Market St., San Francisco, CA 94114; 415-431-4545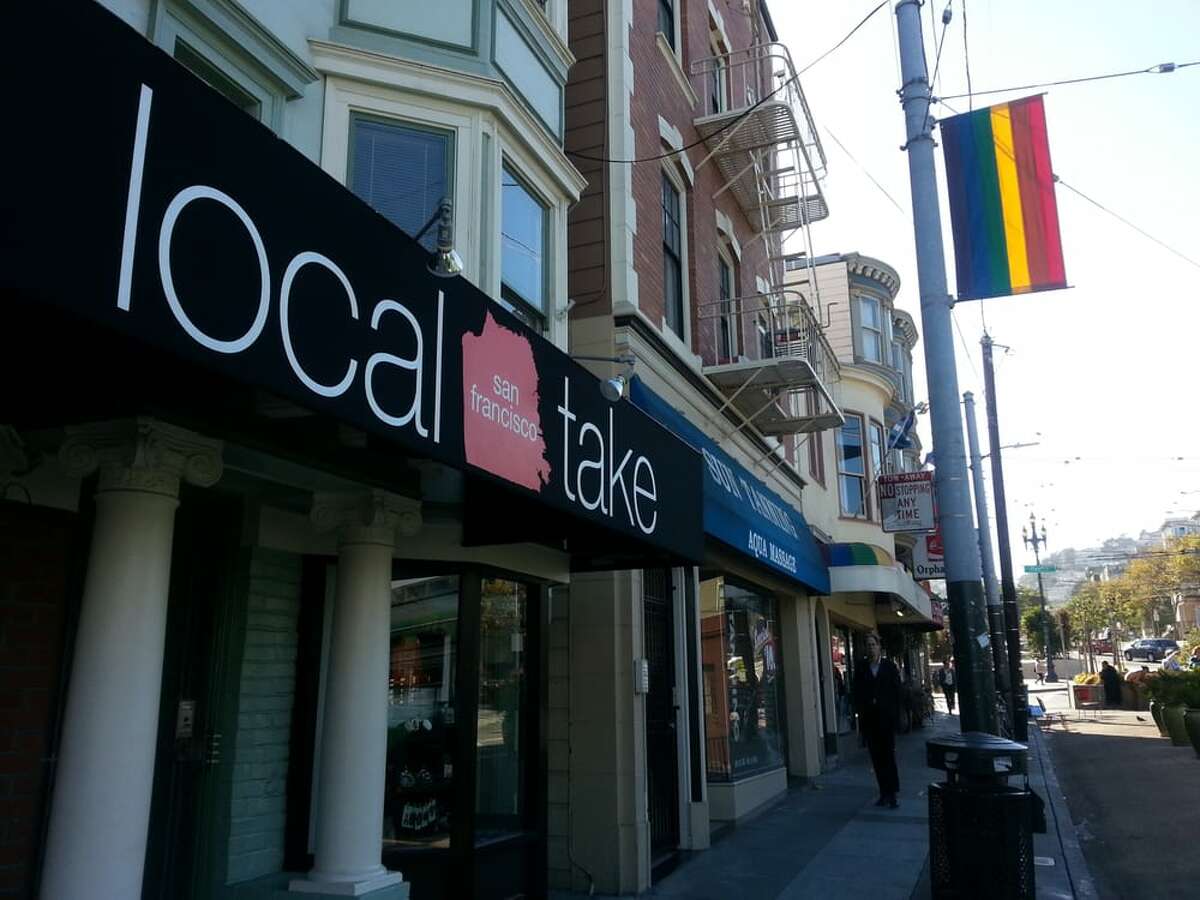 If you want unique gifts in San Francisco, the Castro's Local Take will hook you up.
Sean M. via Yelp
Local Take
San Francisco is the theme at this funky gift shop, chock-full of goods from independent designers that are — you guessed it — local.
Find it: 4122 18th St., San Francisco, CA 94114; 415-556-5300
Crossroads Trading
Eco-conscious Crossroads Trading sells clothing with a past, keeping pre-loved items, current styles and on-trend accessories in closets and out of landfills. Sui Generis Designer Consignment mirrors this commitment to sustainable fashion with high-end designer goods just down the street.
Find it: 2123 Market St., San Francisco, CA 94114; 415-552-8740
Castro festivals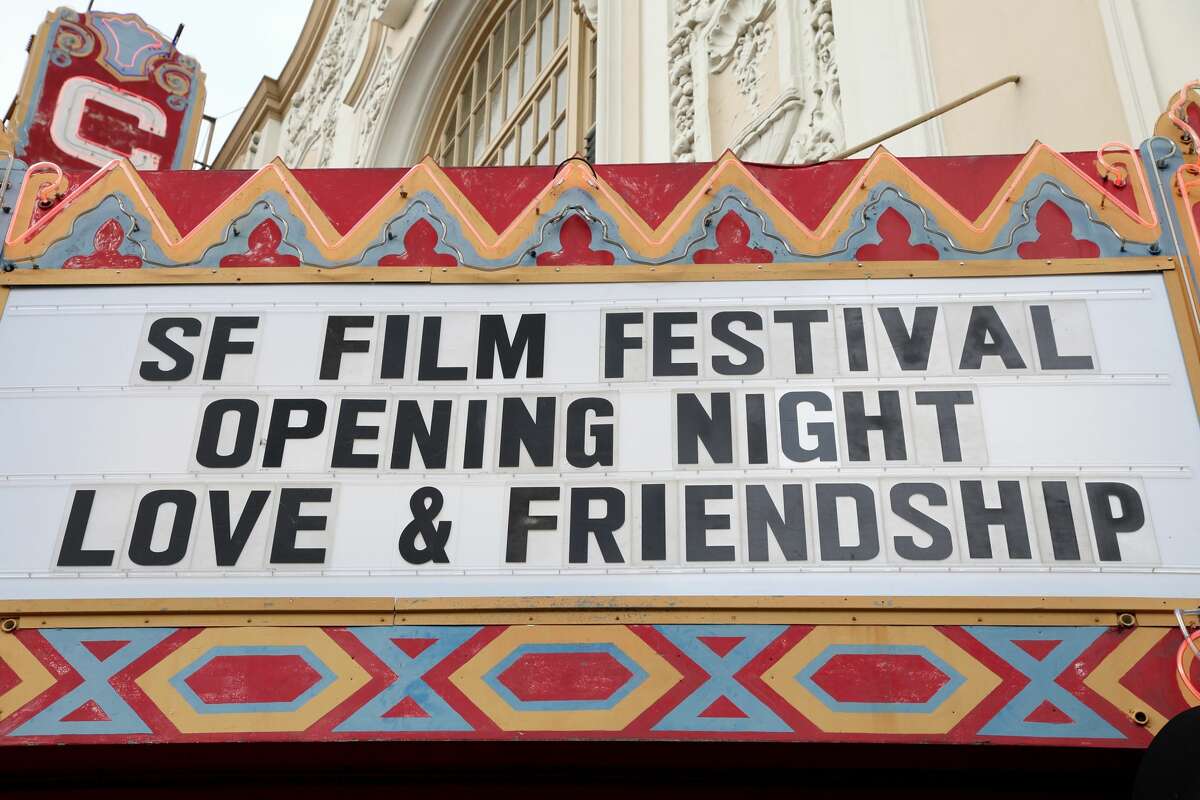 View of the marquee for the opening night of the 59th San Francisco International Film Festival at the Castro Theatre on April 21, 2016 in San Francisco, California. 
Kelly Sullivan/Getty Images
Frameline San Francisco International LGBTQ+ Film Festival
The venerable Frameline fest attracts filmmakers from around the world for 10 days of screenings, parties and discussions about queer cinema. The festival spotlights socially relevant narratives, documentaries and shorts from across the globe, plus live panels and thought-provoking Q&As with filmmakers and celebrity guests, at venues in the Castro and across San Francisco.
Castro Street Fair
In October, San Francisco's longest-running street fair — founded by Harvey Milk himself in 1974 — features music booming on multiple stages, plus crafts, drag shows, comedy, food, plenty of drinks and more people than you ever knew existed. The Castro Street Fair raises funds vital to dozens of local nonprofits within the district every year.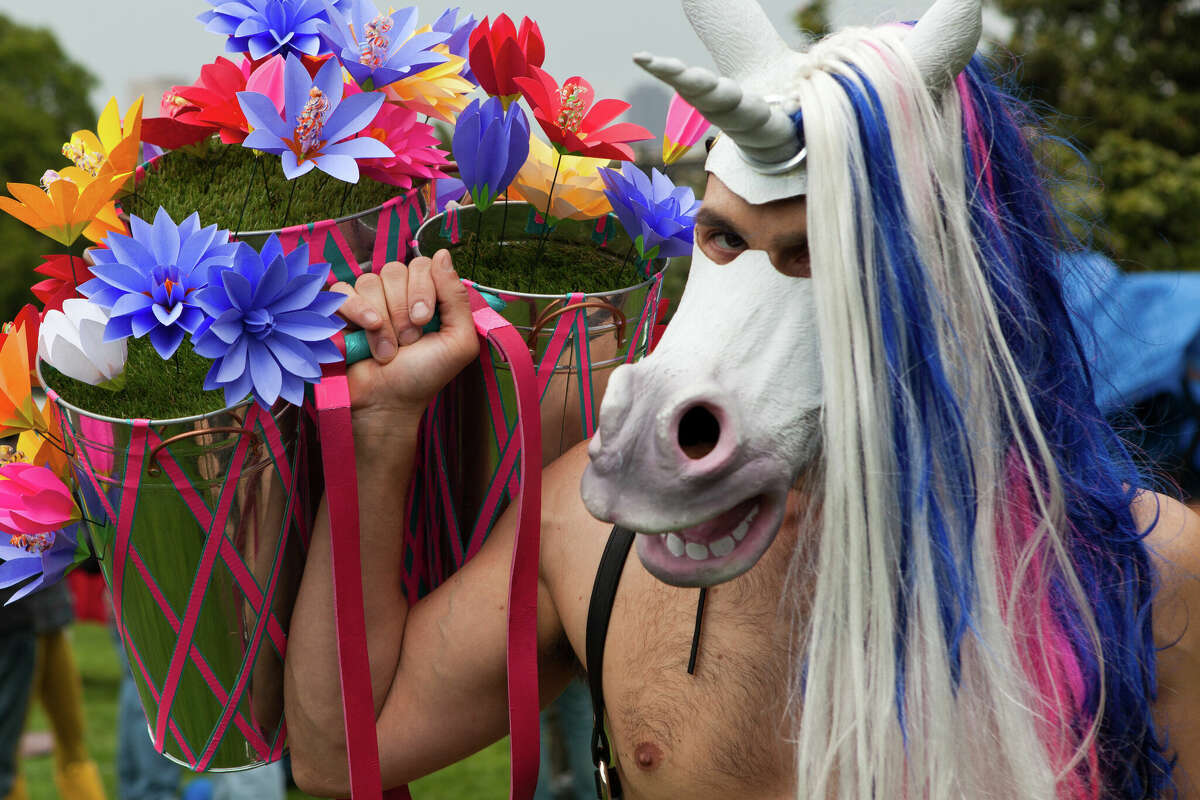 A man dons a unicorn costume at San Francisco's Easter in the Park event.
John S Lander/LightRocket via Getty Images
Easter in the Park
Pack a picnic on Easter Sunday and enjoy this unique San Francisco tradition in Mission Dolores Park. Hosted by the Sisters of Perpetual Indulgence, an order of drag-queen nuns, the day begins with a children's Easter egg hunt. But the real fun comes when the kids head home: the irreverent hoot that is the annual Foxy Mary and Hunky Jesus Contest.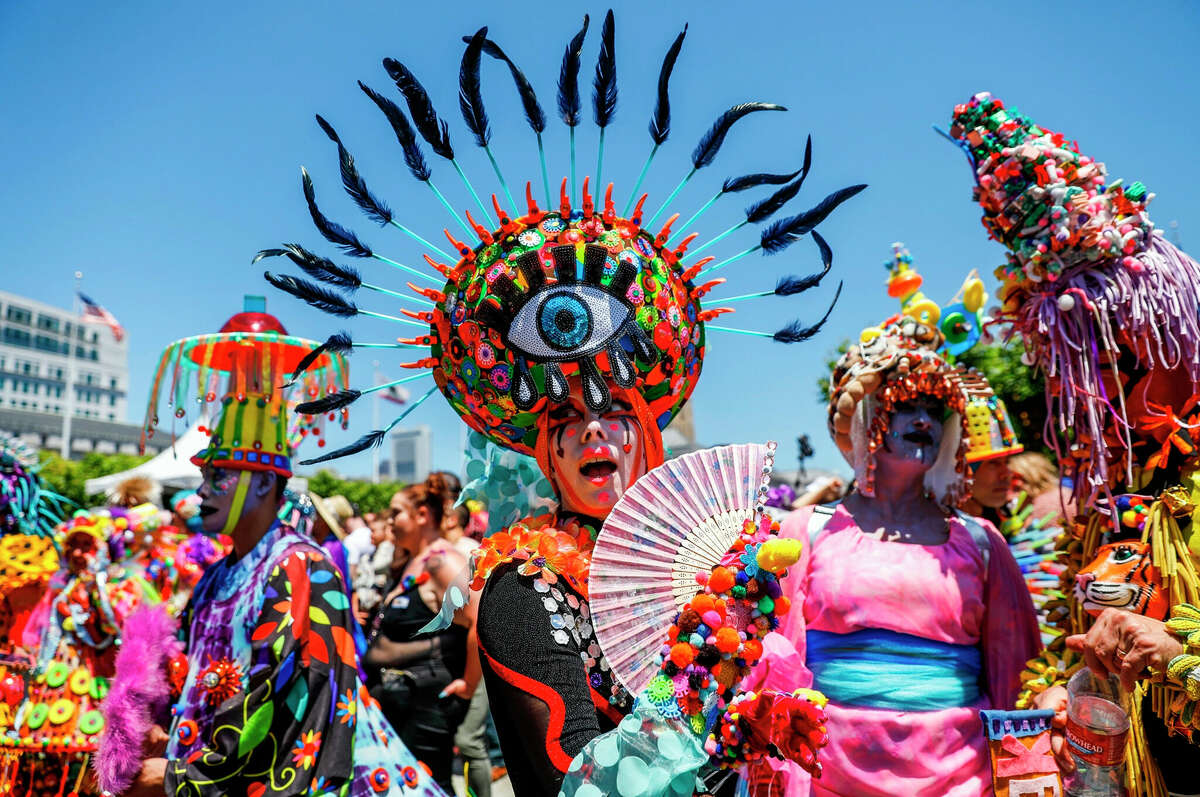 SF Pride is the world's largest LGBTQ+ Pride festival. The Castro District is the afterparty headquarters for the multi-day celebration.
San Francisco Chronicle/Hearst N/Hearst Newspapers via Getty Imag
SF Pride
The San Francisco Pride Celebration and Parade is the nation's largest gathering of the LGBTQ+ community and allies. Celebrations are the last full weekend of June each year, and though the festivities take place in Civic Center and downtown areas, the Castro is the unofficial afterparty spot for the whole event.
This story was edited by Hearst National Editor Kristina Moy; you can contact her at kristina.moy@hearst.com.