Handyman
Girl arrested for tried carjacking in South San Francisco | Native Information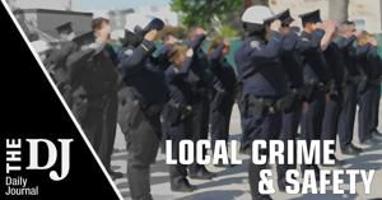 Police in South San Francisco on Thursday arrested a suspect in connection with several crimes, including attempted carjacking and elder abuse.
Christina Magana, 25, from Antioch was arrested on suspicion of attempted carjacking, elder abuse, burglary and battery, according to the South San Francisco Police Department.
A woman returned from shopping Thursday when she drove into her garage and parked her car.
As the woman was preparing to get out of her car, another woman entered the garage, approached the empty car door, and pulled the victim out of the car.
The suspect, later identified as Magana, got in the car and tried to take it, but the victim tried to prevent the theft, police said.
Magana is said to have attacked the victim.
The victim fled the garage and called the police to report the incident.
The responding officers still located Magana in the victim's car and she was taken into custody.
Police said Magana also broke the rear window of a vacant house in the area and entered the residence.
Both the victim and Magana were treated for non-life threatening injuries.