Handyman
Harvey Milk San Francisco Worldwide Airport terminal will get federal funding | Native Information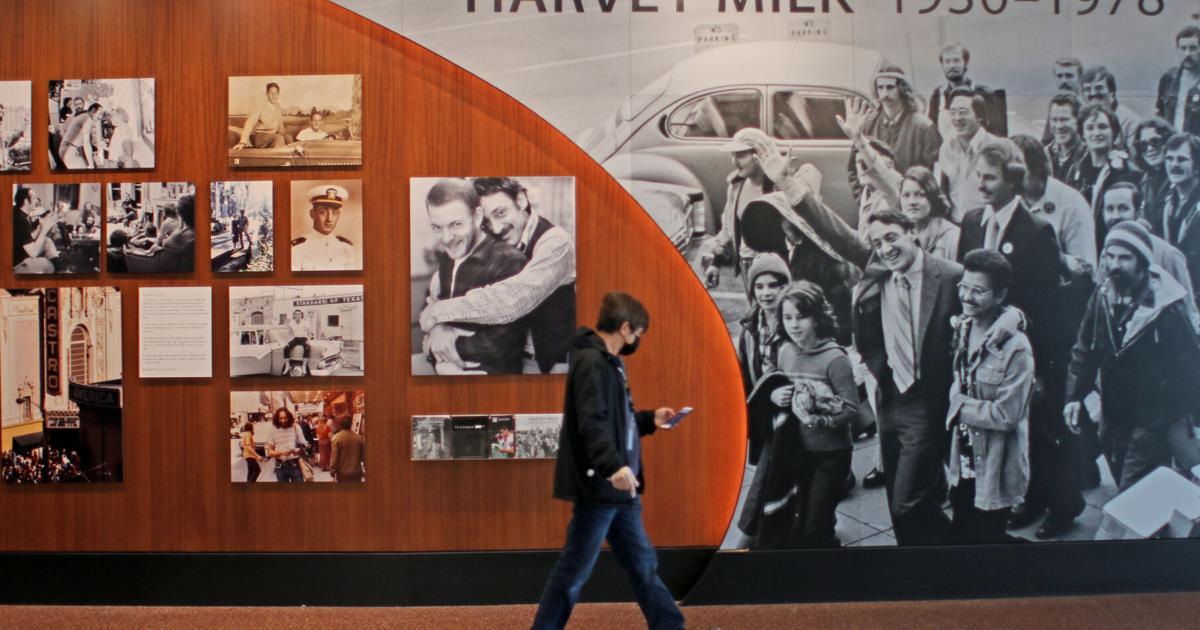 After pandemic related delays, San Francisco International Airport's new Harvey Milk Terminal is once again on track for completion because of a $49.3 million boost from the federal Infrastructure Investment and Jobs Act.
The terminal, named to honor the first openly gay elected official in California, is already open with 25 new gates, but completion of a check-in lobby, the final phase of the project, which put on hold due to funding concerns stemming from reduced air travel. The lobby is now expected to be complete in late 2024.
Featured in the terminal are several installations aimed at educating travelers about the life of Milk, who was assassinated after serving 11 months on the San Francisco Board of Supervisors in 1978. The terminal accommodates both domestic and international flights, with corridors leading to customs facilities also including a photo essay paying homage to Milk.
"I think people in the Bay Area are probably familiar with him, whereas people coming from abroad have maybe never even heard of him," SFO spokesperson Doug Yakel said. "This really helps tell the story to a more international audience."
Work on the terminal, which replaced an existing 10-gate facility, began in 2016. The first three phases were completed in May of this year. Yakel said the project's current estimated completion date represents a one-year delay from original projections, and total project costs will be $2.4 billion.
From the infrastructure bill, SFO will receive funds annually for the next five years, totaling $250 million. The funds will also go to upgrading the airport's electrical power distribution infrastructure.
According to a statement from Speaker Nancy Pelosi, the new check-in lobby will shorten lines, and additional investments "will help make air travel to and from the Bay Area safer, easier and more sustainable."
The new check-in area will be used by Delta Airlines, which is currently using a space in Terminal 2, Yakel said. The new terminal will also house several shops and eateries, including San Francisco's Balboa Cafe and Ritual Coffee, planned to open mid to late 2022.
The terminal is the first in the world to be named for an openly LGBTQ leader. Original plans, led by David Campos, when he was on the San Francisco Board of Supervisors, sought to rename the entire airport for Milk. Campos introduced legislation in 2013 for renaming, an effort which failed after facing political opposition. The effort was restarted in 2018, this time just for the terminal.
A large display in a pre-security area in the terminal's second level features several dozen photographs and news clippings from Milk's life. Milk was killed along with then-Mayor George Moscone by a prior member of the Board of Supervisors, Dan White. White was charged with manslaughter and served five years in prison for the crime, a sentence that sparked riots in San Francisco. White committed suicide a year after its release.
Russia Pariyakun, a traveler from Thailand, stopped to read about Milk's life during a quiet Monday morning. Pariyakun, who said she had been to San Francisco once before and had learned of the Castro district and gay flag, but had not heard of Milk.
"I came to San Francisco 10 years ago but I don't know [about] this guy," she said. "This is my first time to learn [about him]."
Pariyakun said she often enjoys reading similar airport displays, and that after reading about Milk she developed a respect for his story.
corey@smdailyjournal.com
(650) 344-5200, ext. 105