Moving
In Memoriam: Alvin H. Baum, Jr. (1930–2021) – San Francisco Bay Instances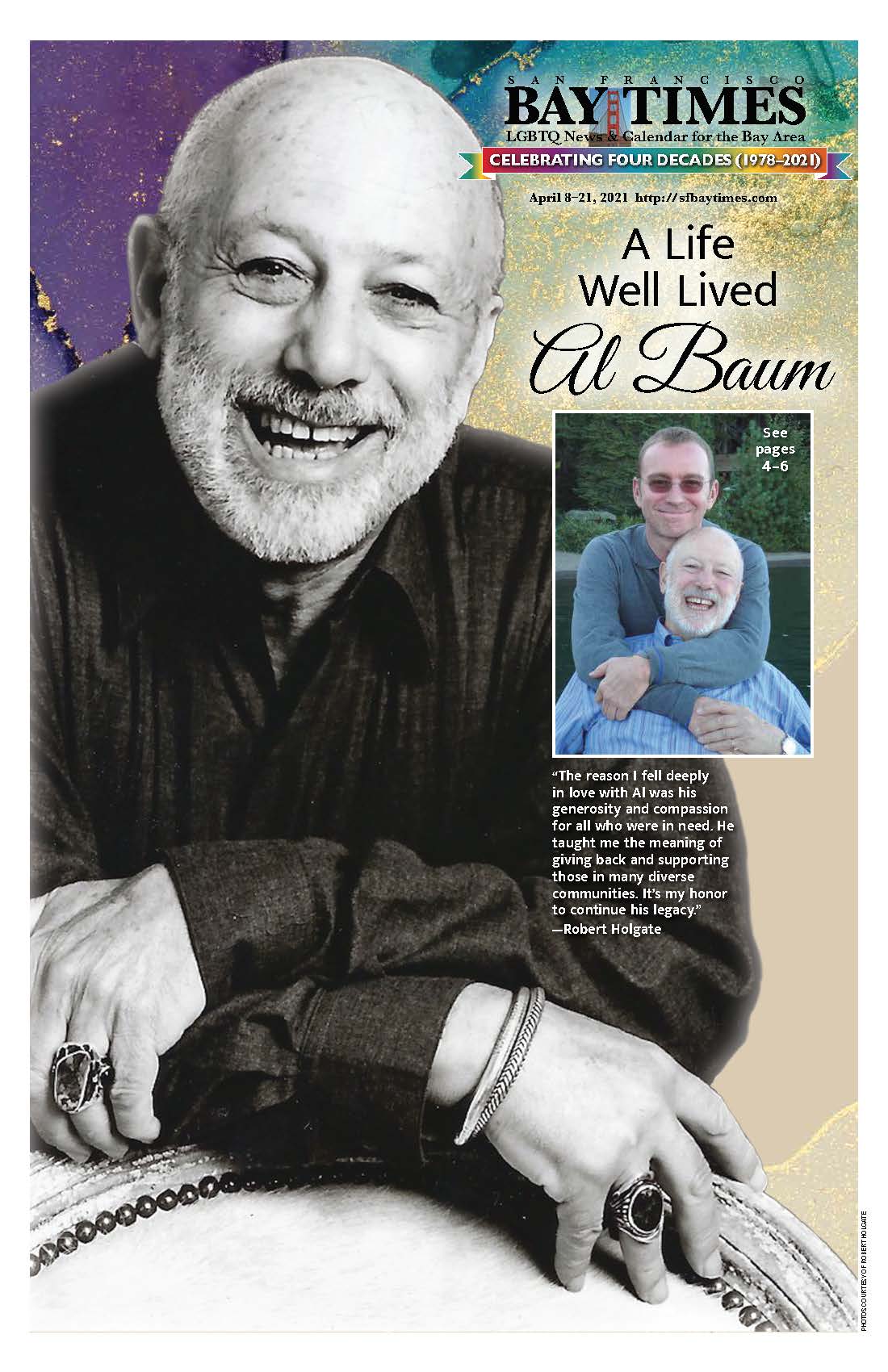 Alvin H. Baum Jr. died on March 28, 2021. He was 90 years old and died of natural causes while he was sleeping.
Alvin (Al) was born on September 7, 1930 in Hyde Park, Chicago, but grew up with his younger brother David in Highland Park, a suburb of Chicago. He was told at a young age that he could identify car models by the age of two. Al struggled with severe speech impairment as a young child, but was always reached in school and ranked in the top three of his class at Highland Park High School. In advanced English he wrote papers for his friend (who received all A's, higher grades than even his own essays). He also began a lifelong passion for history and the humanities.
Al attended Harvard University from 1948 to 1952. During his student days, Al was fluent in French and made the first of many international trips to London, Amsterdam and Paris. After graduating magna cum laude, he stayed in Cambridge, attended Harvard Law School and graduated cum laude in 1955.
Al was drafted into the US Army in 1955 and stationed in Berlin, where he was responsible for security records. Al decided to learn German after his German exchange friend from Harvard told him that middle-aged German housewives insulted them. In Berlin he discovered symphony, opera, museums and – if not yet openly gay – the place where "the boys hang out".
Honored in January 1958, he moved to San Francisco. He was hired by Heller, Ehrman, White & McAuliffe, where he spent five years as a junior lawyer. Always favoring maps and architecture over law, Al decided in 1963 to quit the law firm and study at UC Berkeley for a masters degree in urban and regional planning. After graduation, he joined the newly created SF Bay Conservation & Development Commission (BCDC), where he became its deputy director for 6½ years and wrote the regulations that protect the bay to this day. He was a member of the San Francisco Planning Commission from 1962 to 1964, hosting a talk show about the bay, one of his proudest accomplishments given his difficulty stuttering as a young boy.
Al accidentally "came out of the closet" in the mid-1970s when he was featured prominently in an article in the San Francisco Chronicle about a short-lived LGBT company called Lavender University, a continuing education institution, until well into his 40s. Even though he knew an overtly gay man had an impact 45 years ago, Al had the courage to reveal his true identity and dedicate his life to LGBTQ + inclusivity.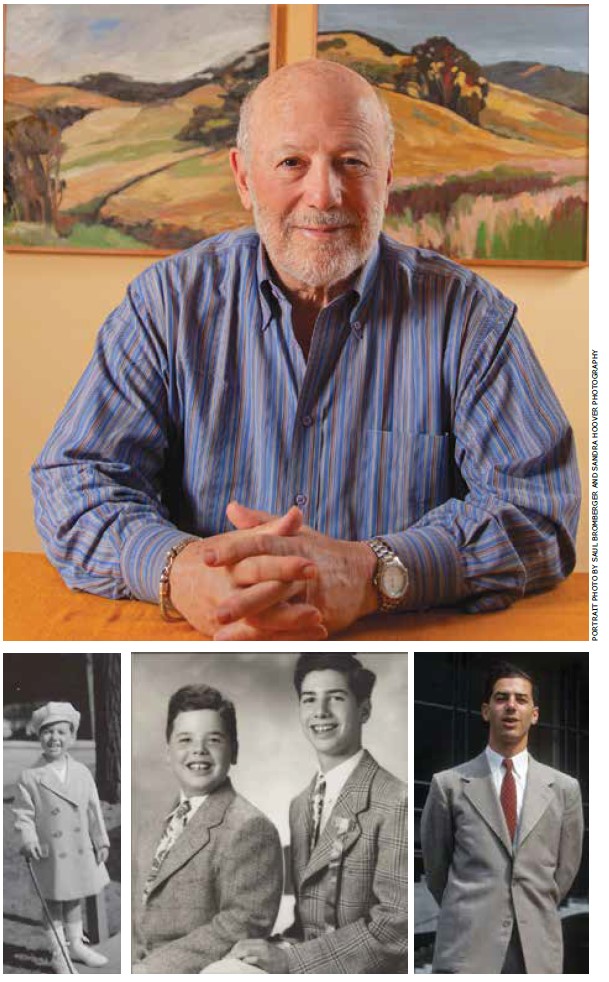 He left BCDC in 1972; For the next 12 years, Al ran a small private company that practiced town planning. Somehow he also managed to spend four months coaching the Peace Corps in Botswana, and he built up a side business of real estate investments and renovations. After two successful careers as a lawyer and city planner, Al retired, spent four months in France perfecting his French, and traveled to Israel with a group that would later become the founders of the New Israel Fund.
But Al went back to work in 1984. In the midst of the AIDS epidemic, Al felt that his calling was to become a psychotherapist. As a native listener, Al was often the one friends turned to for a compassionate ear. He returned to UC Berkeley and earned a Masters degree in Social Welfare. As a licensed clinical social worker, Al built a successful private practice and saw clients until he was well over 80 years old. Al also raised significant funding for long-term outpatient psychotherapy and was a founding member of the Access Institute for Psychological Services (2002-2004).
Al will be most remembered as a brilliant and strategic philanthropist. Although he defied the philanthropist label for years and fondly remembered being shamed into the world of philanthropy by a Catholic gay friend, he became a pillar in the Jewish, civic, and gay community. Given his legal background, Al began joining the board of directors of the ACLU of Northern California in 1976 while advocating the rights and freedoms of others.
Al brought his unlimited energy, compassionate heart, wise advice, and charitable contributions to any business. Al cherished his legacy and worked tirelessly in the Jewish community for over 50 years. He inspired many others to be generous in spirit and in paperback. He was a founding member of the New Israel Fund, campaigned for equality and democracy in Israel, and made fourteen visits to Israel. In 1984, Al was the only gay board member of the Jewish Family & Children's Service in San Francisco to set up a foundation dedicated to the educational and therapeutic care of children, the alienated and the elderly. He deepened his roots in the Jewish community, became director of the Jewish Community Federation and the Endowment Fund, and was a long-time member of the Shamar Zahav LGBTQ + congregation in San Francisco.
Al emphasized his dual identity as a gay and Jewish man and broke barriers in both worlds. "When I decided to come to San Francisco after the Army, I had no idea that I would ever play a role as a gay person or a gay Jewish person. I feel so lucky that I have been able to express these aspects of my identity and help connect these two communities. "
Al, self-described "Gay Jew in Chief," fought passionately for the inclusion of LGBTQ + people in the Jewish community and in society at large. His legal background inspired him to become director of Lambda Legal (1994-2000), which is dedicated to the full equality of lesbians and gays. After experiencing the climate of prejudice against gay people personally, Al took an active part in combating discrimination and was founding chairman of the LGBT alliance in 1975.
It is important that Al maintained many grassroots and progressive LGBTQ + organizations, advised their executives and consistently supported them philanthropically. Activist, legal, and service organizations at the local and national levels all benefited from Al's wisdom and generosity, including benchmark groups such as the National Center for Lesbian Rights (NCLR) and San Francisco's Openhouse, which provided senior housing for LGBTQ + and other nonprofit services. In 2013, at the age of 82, Al received the Lifetime Achievement Award and served as Grand Marshal of the San Francisco Pride Parade, one of the highlights of his life. Consistently funny, he remarked to friends that he got the award just because he was there for so long, but he deeply valued the honor.
For his dedication, community service, and philanthropy, Al has received numerous awards for invaluable contributions, including the Silver SPUR Award (1996), the San Francisco AIDS Foundation Community Service Award (2006), the James C. Hormel Community Service Award ( 1996) and Charles M. Holmes Award (2006) from the Human Rights Campaign, Adelman-Gurevitch Founders Award from Openhouse (2012) and Robert Sinton Award from the Jewish Community Federation For Outstanding Leadership (2019).
In addition to his work in the community, Al had a lifelong passion for art. Although he rejected the title "collector", he filled his house with well-known paintings, photographs, sculptures and artifacts from all over the world. One of his most popular pieces, a ten foot tall sculptural piece by Viola Frey that he affectionately called "Doris" greeted visitors as they entered his home. A passionate supporter of the arts, he was director of the San Francisco Art Museums and a member of the Executive Committee (1996–2006). Al was also passionate about theater, contributing to the New Conservatory Theater Center and the Berkeley Repertory Theater.
For many years, beginning in the 1960s through the early 2000s, Al had a home on Green Street and was a familiar sight touring town on his iconic red scooter. During these years, Al talked in his home in a sociable, astute, and sociable manner and developed his many lifelong friendships. As a longtime bachelor, he wrote to the 1952 Harvard class in 1977: "I've become more open, acceptable, and less tense in both my professional and personal life … if I should ever have done what I thought – that House 'with the white picket fence' – the partner there would be more of a man than a woman. "
In May 2004, in connection with moving from the house he had lived in on Green Street for 40 years, Al met this man, his true love, Robert Holgate, an interior designer who was helping Al with his project. Al liked to say that after five minutes he decided to work with Robert. After five weeks, he found out that he was in love with him. and after five months Robert succumbed to his pleas. Their relationship lasted and grew in the seventeen years since that first encounter. They were legally married on their tenth anniversary in 2014 and enjoyed traveling worldwide, collecting art, and working side by side on philanthropic endeavors in the LGBTQ + community.
In a 2017 interview when Al was 86, he said, "It would be very nice if my name wouldn't be on a building in 100 years, but I've decided not to. So it would be very nice if someone had something that reminds them of me, of my existence. "His beloved ones will have wonderful memories of this amazing man and will miss him dearly. He is survived by his husband Robert.
A virtual celebration of Al's life will take place on April 13th at 4:00 p.m. Pacific time, followed by a virtual Faux Shiva on the next afternoon, April 14th, at 4:00 p.m. Pacific time. For more information on both services, see his memorial page at https://tinyurl.com/3zr6k9vw
Al loved a good party, so everyone is welcome to attend one or both of the events.
Charitable contributions in honor of Al can be made to any of the following organizations: New Israel Fund, ACLU, Openhouse, and / or the New Conservatory Theater Center.

I first met Al when I moved to San Francisco in 1993, and I have a lasting image of him driving his Vespa scooter down the street with the lightheartedness of a much younger man. For me, it matched his sparkling spirit and dedication to his communities and friends. I will always have the image of him in my heart.
– Jewelle Gomez, writer, poet, critic, playwright, and columnist for the San Francisco Bay Times

Al Baum was a profound force for the good who campaigned, organized, and mobilized to drive historical change for the LGBTQ community, the Jewish community, and so many others in the Bay Area and across the country. His great spirit of generosity, compassion and kindness has inspired countless people and will be greatly missed. May it be a consolation to his husband Robert and all his loved ones with whom so many mourn and pray for them in this sad time.
– House spokeswoman Nancy Pelosi

Al was a man of many talents and interests whose generosity was limitless. As a dear friend, he was always present and loving. As an activist, philanthropist, and citizen, Al was passionate, focused, and determined. He was the embodiment of the term "human". We are all beneficiaries of Al's remarkably accomplished life.
– Mark Leno, Former Manager and Legislator
Published on April 8, 2021