Chimney Sweep
Outside Adventures for Households in Marin and the Bay Space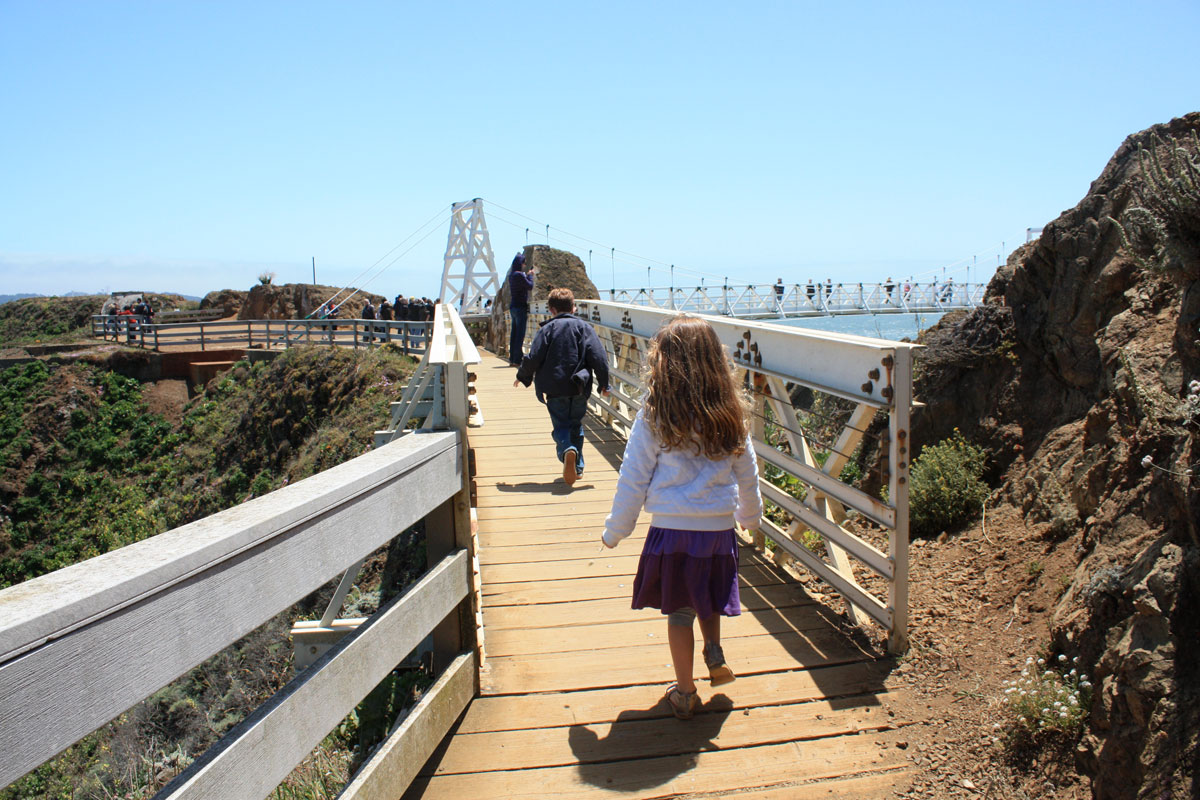 Point Bonita Lighthouse, Marin Headlands
With the spectacular weather we've been having, now is the perfect time to get outdoors and explore Marin and the Bay Area with the kiddos! Here are a few of our favorite local outdoor adventures that are perfect for families with small kids. My kids have been visiting these places since they were little and still enjoy going on a family outing to them today.
Crissy Field is a fantastic destination for walking, bicycling, kite flying, or playing at the beach. It offers a waterfront promenade and trails that are popular with dog walkers, runners, cyclists, and families, and the water here is perfect for wading and playing in the gently lapping waves. Lawn areas and picnic tables, some with charcoal grills, are available, too, so bring a picnic and your beach blanket and umbrella and spend the day. The backdrop of the Golden Gate Bridge, Alcatraz, Angel Island, and the Marin Headlands is simply amazing, too.
The Marin Headlands has much to offer for families and is one of our favorite destinations for a day of outdoor adventure. Wildlife, beaches, history, natural beauty, sweeping vistas of the Pacific and San Francisco — the Headlands has all that and more. The hike to Point Bonita Lighthouse is exciting and has amazing views, Rodeo Beach is always a great place to spend an afternoon exploring and watching the surfers and dolphins playing in the waves, and South Rodeo Beach is a secluded spot that's far less busy than its neighbor to the north.
China Camp State Park, located along San Pablo Bay in San Rafael, is one of Marin's hidden gems. Families with kids will want to check out the beach, explore the historic Chinese fishing village, and take an easy hike on the Turtle Back Nature Trail. The Quan Bros. snack shop at the village is open on weekends for food, cold drinks, and ice cream.
The Point Reyes Visitor Center near Olema is one of our favorite destinations for a family adventure. Take a walk on the Earthquake Trail, which tells the story of the 1906 San Francisco Earthquake and its effects on Point Reyes, visit the Morgan Horse Ranch, check out the exhibits in the visitor center, and have a picnic on the sprawling grounds, which have picnic tables and charcoal grills.
The amazing Tolay Lake Regional Park near Petaluma is a great destination for a family outing with picnic areas, miles of paths and trails, and even some friendly farm animals to visit (including goats, chickens, and Pete the miniature horse). Most of the trails here are easy enough for families with kids, and there's always something to see. The park offers events throughout the year, including organized hikes, a "family farm chores day" where kids can help feed the animals, and the Tolay Fall Festival each October.
One of our favorite Marin County coastal destinations for families is Drakes Beach at Point Reyes National Seashore. Drakes Beach is sheltered from the weather, so when it's windy, foggy and inhospitable at the lighthouse or North Beach, it will often be warm and sunny at Drakes. During the months of winter, you'll often find enormous northern elephant seals camped out on the beach here. It's quite a sight to see, and there are usually rangers or volunteers on hand to help explain what's going on.