HVAC
Personal fairness agency acquires native HVAC firm | M&A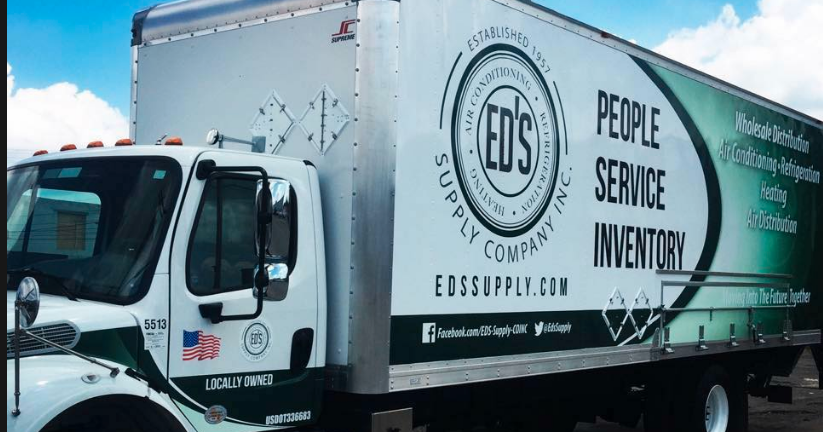 San Francisco-based middle-market private equity firm Gryphon Investors announced Monday it has acquired Ed's Supply Company Inc.
Financial terms of the deal for the Nashville-based wholesale distributor of heating, ventilation, air conditioning, and refrigeration (HVAC/R) equipment, parts and supplies company were not disclosed in a release.
Founded in 1957 and with its main office located in downtown's Pie Town district, Ed's Supply operates 19 locations in Arkansas, Georgia, Kentucky and Tennessee.

Courtesy of Ed's Supply

Gryphon plans to operate the HVAC/R company as an independent division of its Heritage Distribution Holdings platform, which recently rebranded from Wittichen Supply Holding Company.
Steve Byram, former president of Ed's Supply, will become an adviser to the Heritage Distribution Holdings management team. His son Tucker Byram, most recently vice president of operations, will serve as president. In addition, the current management team will remain with the company.
Ed's Supply seems to retain its name. Of note, the company also owns the property (located at 711 Sixth Ave. S.) from which the business operates. It is unclear if Ed's Supply might now attempt to sell that property, as company officials could not be reached for comment.
"We are delighted to become part of Gryphon's Heritage Distribution Holdings platform with its broad financial and operational resources," Steve Byram said in the release. "As part of a larger organization with a reputation for superior customer service, Ed's Supply will continue to deliver premium service as we take advantage of additional growth opportunities."
Gryphon Investors has managed more than $8.3 billion of equity investments and capital since 1997. The company focuses on investments of $50 million to $300 million in portfolio companies with enterprise values ​​ranging from approximately $100 million to $600 million.