Handyman
Residences, new restaurant deliberate to exchange Bertolucci's in South San Francisco | Native Information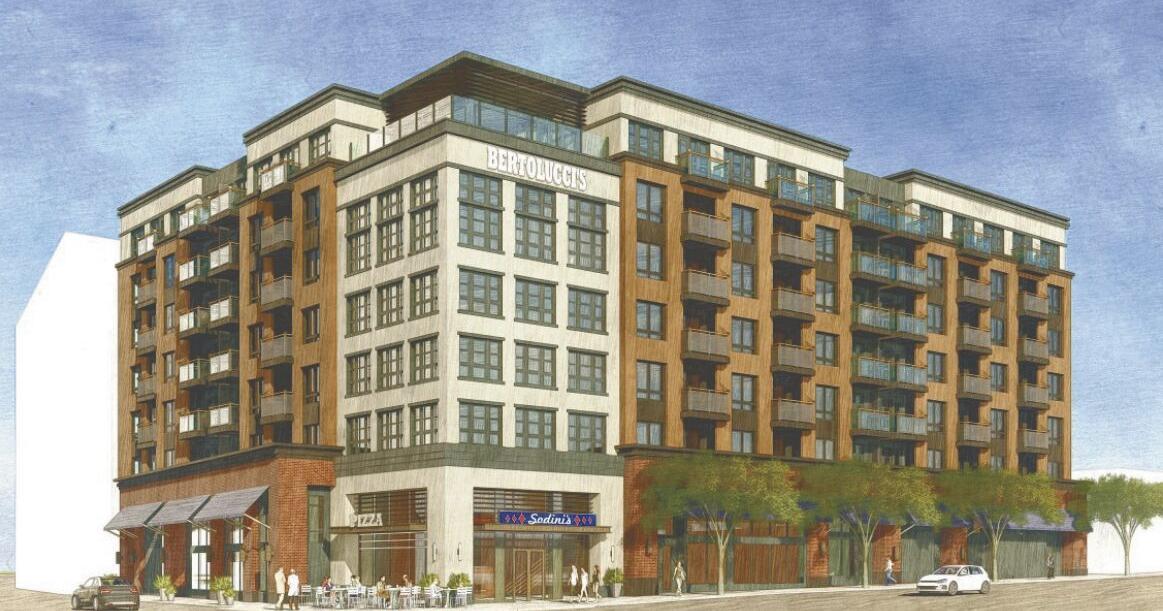 A new seven story, 99 unit residential building with restaurant space on the ground floor has been proposed to replace a building at 421 Cypress Ave. in South San Francisco, home to the shuttered Bertolucci's restaurant.
Peter Sodini, the owner of Bertolucci's, submitted an application for the project last year, according to the city. The Planning Commission will review the project Aug. 18 during a 7 pm meeting.
Bertolucci's, a landmark Italian eatery — opened in 1928 as a boarding house — and was purchased by Sodini in 2005 after the Bertoluccis retired. The restaurant closed amid the pandemic, and will reportedly reopen in the new building, potentially called Sodini's, by renderings.
Plans indicate 1,500 square feet of space for the restaurant at the corner of the building, plus outdoor seating space. The first floor would also include 99 parking spots, made possible with mechanical stackers.
The existing two-story building including the restaurant and five apartments would be demolished.
The planned building's architecture "harkens back to the historic character of the city with its brick base" according to a city report. "A faithful reproduction of the original Bertolucci's sign" would also be included, it states.
Sodini, a Burlingame resident, also owns Golden Boy Pizza, with its original San Francisco location and newer location in San Mateo.