Plumbing
San Francisco multihousing lease up financed for $104 million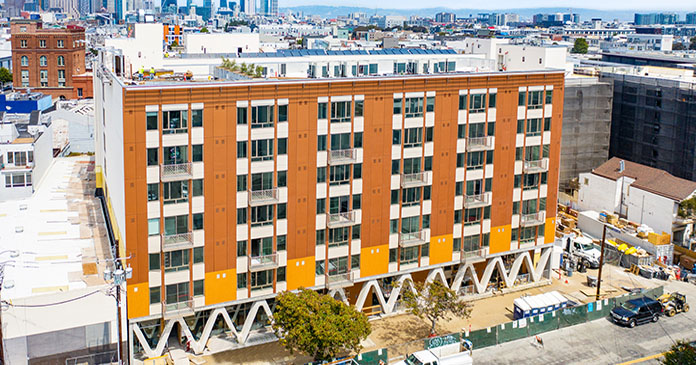 JLL Capital Markets arranged the $ 104 million refinancing of City Gardens, a recently developed apartment building in San Francisco, California.

JLL Capital Markets announced that it has arranged the $ 104 million refinancing of City Gardens, a recently developed apartment building in San Francisco, California.
JLL worked on behalf of borrower Panoramic Interests to secure the three-year floating rate loan through Ready Capital.
City Gardens consists of 200 micro-units with two, four and five bedrooms, which are characterized by strategic and efficient design. The property is a total of 152,445 square feet with fully furnished bedrooms and living areas, large windows with great views of the city, 9 'ceilings, and has been sustainably built; This includes highly efficient lighting and sanitary installations, heat-resistant laminated glass and ventilation with energy recovery.
City Gardens is located at 333 12th St. in the Western Mission / SOMA neighborhood, close to many shopping and grocery stores including Costco and Trader Joe's, as well as a variety of restaurants, bars and cafes. Additionally, the property is located between two emerging areas including Hayes Valley; a revitalized neighborhood filled with high-end boutiques, lively restaurants, and watering holes; and the design district; Here you will find renowned designer and furnishing showrooms.
The JLL Capital Markets team representing the borrower was led by Charles Halladay, Senior Managing Director, and Managing Directors Alex Witt and Jordan Angel, Associate Jonah Aelyon and Lauren Mezzanotte, Analyst.
Patrick Kennedy, CEO of Panoramic Interests, said: "Alex Witt, Jordan Angel and the JLL team did an excellent job in a challenging market. We were grateful to have her on our team. "
"Panoramic Interests has built an exceptional, high-density apartment building that is uniquely positioned to meet tenant demand in San Francisco," said Angel. "The JLL Capital Markets team in San Francisco is fortunate to work with the Panoramic Interests team to secure a refinancing with Ready Capital and facilitate the rental of City Gardens. This was a great loan deal with a top notch developer and lender. "
JLL Capital Markets is a global full-service provider of capital solutions for real estate investors and users. The company's in-depth local market and global investor knowledge provides clients with the best in class solutions – whether it's asset sales advice, debt placement, equity placement or recapitalization. The company has more than 3,700 capital market specialists worldwide with branches in almost 50 countries.