Home services
Smoke anticipated to return to the San Francisco Bay Space. Get the forecast.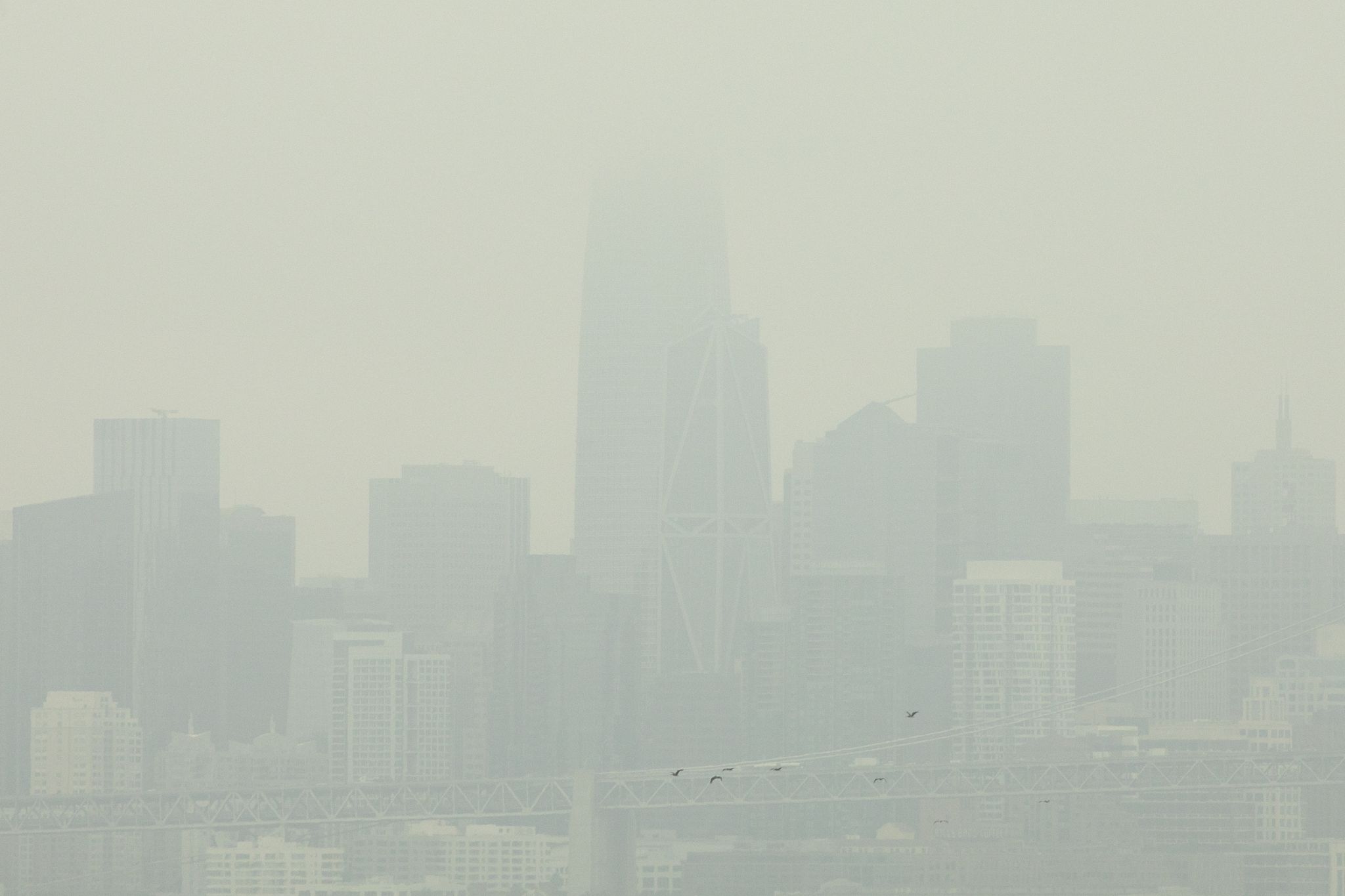 Smoke from forest fires burning in the northwestern corner of California is expected to enter the San Francisco Bay Area on Thursday and Friday before dissolving over the weekend, the National Weather Service said.
The sooty air will mostly be higher in the atmosphere, and while the sky may be cloudy, air quality is not expected to reach unhealthy levels or exceed federal health standards for long periods of time.
Smoke can intermittently mix to the surface during the day and occasionally cause increased levels of pollution, said the Bay Area Air Quality Management District.
The district has an air quality warning in place on Thursday and Friday. An air quality warning is less serious than a spare the air alarm, which signals unhealthy air quality and prohibits wood burning.
It is expected that the air quality in the air quality index, which is on a scale from 0 to 500, ranges from "good" to "moderate" in the range 101 to 150 and "unhealthy" 151 to 200.
A shift in the wind overnight and through Thursday morning will cause smoke from fires like the Monument Fire in Trinity County to drift south.
"We have an upper trough inland overnight," said David King, a meteorologist with the Meteorological Service. "We have mostly south-westerly winds, but when this basin passes the winds will turn north-west. It will bring a good cloud of smoke further south."
The highest concentrations are expected in North Bay, King said.
As the depression moves inland, high pressure will build up over the weekend, triggering the return of the southwest winds, driving the smoke out of the area.
"There will be a gradual clearing up so there might be some smoke left on Saturday," said King. "It all depends on how much the high pressure increases and when these winds change to the southwest."
That prediction could change too, as wildfire smoke is difficult to predict and the slightest wind can move a mass of sooty air from one place to another in minutes.