Handyman
South San Francisco council helps single-payer well being effort | Native Information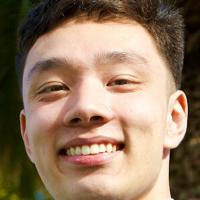 A South San Francisco City Council resolution last week in support of a payer healthcare system sparked a major national conversation about the importance of accessible and affordable care.
"Every year in our country tens of thousands die from a lack of health care and many more go bankrupt. Every other developed country except the United States guarantees health care to all of its citizens, "said Councilor James Coleman, who put forward the resolution in support of the council.
Payer health insurance, also known as Medicare for All, is defined as a system in which a single public or quasi-public body is charged with financing health care. In the United States, supply is currently largely in private hands. With a pay-in system, all US citizens would be insured for all medically necessary services. According to 2018 US Census data, 8.5%, or 27.5 million people, have no health insurance. Opponents of the payer system, however, say it will require tax hikes and higher government spending, while causing longer waiting times for patients and reducing benefits.
Much public comment came with a request to vote yes to this resolution.
Jennifer, a South San Francisco resident, shared how a single payer healthcare system could have prevented her recovery from being delayed and saved the state hundreds of thousands of dollars.
"Without that [Affordable Care Act] and taking Medicaid would not have recognized my condition in time. I would probably be dead already, "she said.
She was diagnosed with a rare blood disorder and was covered by Medicaid. She was relocated by a doctor who specialized in her type of condition and from a specialty pharmacy because she was off the network. For most of the time, she was taking one of the most expensive drugs for her condition, which costs about $ 220,000 a year, she said.
After moving to South San Francisco, she was able to find a better doctor and is now back on the very first drug she was given after her diagnosis that said it worked.
"That's five extra years of lost time and wages and at least hundreds of thousands of dollars in additional costs to the state that could have been avoided if we had single-paid health care," she said. "I'm not alone in this type of experience."
Other community members, nurses, and advocates shared their stories and support.
"The reality is that our current health care system is so broken and for-profit that many of our patients and their constituents are delaying treatment because they cannot afford it," said a 12-year-old nurse at Kaiser Medical Center in South San Francisco.
The pandemic has also exacerbated problems in the health system and the loss of jobs for many has included loss of coverage, Coleman said.
"I had family members contracted COVID-19 during the pandemic," said Denton Murphy, a resident of South San Francisco. "Conversations I had to have with them were reluctance to go to the hospital because they weren't sure they could afford it. I don't think we could make it any more dystopian than we are right now. People are worth more than dollars and cents. I think this resolution helps to assert that. "
Vice Mayor Mark Nagales pondered how the COVID vaccinations could bring some form of health care into the community, even for those who do not have health insurance.
"I will support this resolution because I have seen firsthand the inequalities in health care with some of our residents," he said. "It is important for us to make a declaration that we will not appear as a city or state, but also as a federal government. As a country there are people who have no health care and who suffer. "
Mayor Mark Addiego said he thought this was something to strive for, but didn't think the solution will turn around for anyone at any level – be it the state or federal level.
He first said he would not vote in favor of it because he did not understand the language of this particular resolution enough to move forward. But after Coleman shared why this resolution was personal to him, Addiego changed his vote to yes.
"I would like to put this resolution to the vote because I am not comfortable being an accomplice or being silent about the broken health system," said Coleman.
Coleman shared how his father suffered a traumatic injury when he was 5 years old, paralyzing him from the waist down. His mother had two jobs to make ends meet. He also looked after his father so that his mother wouldn't be out of work for too long to still have health insurance.
The city council unanimously approved the resolution.
Alex Walker, Senior Field Representative for Phil Ting, D-San Francisco, and Jordan Grimes, Political Director of the Peninsula Young Democrats, also called for strong support for this resolution. Coleman also mentioned support from the office of State Senator Scott Wiener, D-San Francisco, and State Senator Josh Becker, D-San Mateo.