Handyman
South San Francisco Excessive College performs ball on new baseball, softball diamonds | Native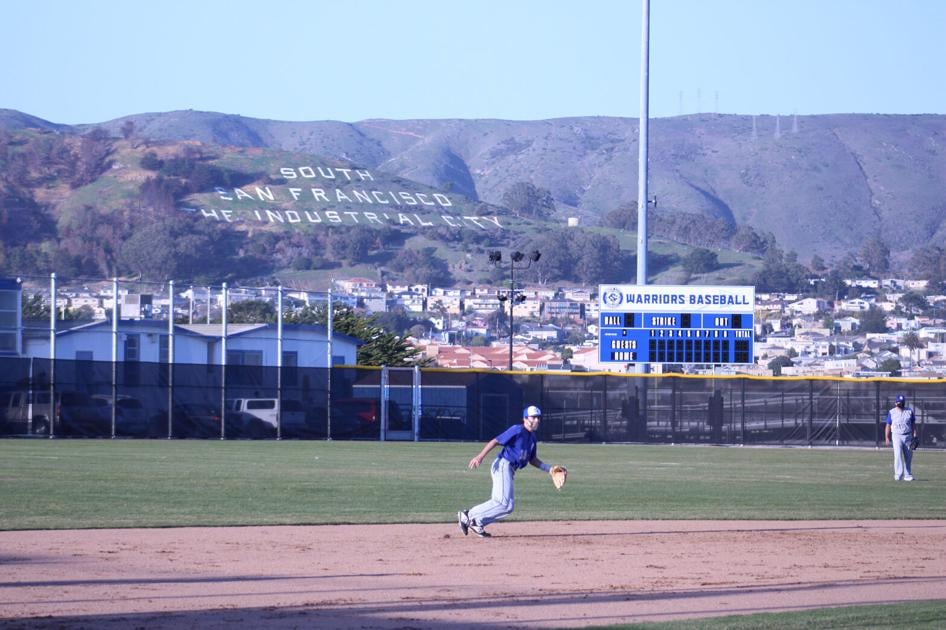 There is hardly a eucalyptus tree in sight.
Former South San Francisco High School baseball diamond in Orange Memorial Park, Bob Brian Field was known for three things: eucalyptus trees, acorns, and hard-nosed baseball. After the look of the South City Warriors' new baseball diamond on campus, which opened for full-time training this week, the only one of those things that has a chance to perform is die-hard baseball.
It was 2018 when the ball got rolling on South San Francisco's new baseball and softball diamonds on campus. When the project was finally completed last September, the teams were unable to access their new facilities due to the coronavirus shutdown. Two weeks ago, the Warriors were finally able to take part in baseball and softball activities in their new fields.
"I never thought I'd see a day when I could leave the sports office and come here for training," said Matt Schaukowitch, sports director and baseball manager in South San Francisco.
And this week the baseball team started training five days a week, finally ushering in a new era in South City athletics.
"It was basically just sitting there (during the closings)," Schaukowitch said. "We had to do a bit of conditioning from October to December, but we couldn't use any equipment for that. But now we can use the actual equipment and actually practice. "
South City used to have two lawns that were used for practice fields and were on the north and south sides of the central gym. The softball diamond is now north of the gym. The baseball diamond is past an asphalt on the south side.
It's a quaint baseball backdrop, with a home plate overlooking the panorama of the South San Francisco Hillside Sign and the field itself, trimmed with natural old-school Kentucky bluegrass.
And the best thing, according to Schaukowitch: No "OP hops" – that is, Orange Park hops, the nickname for infield grounders who would take bad hops if they had tied bad acorns.
"We're happy to have both (fields) on campus," said Schaukowitch.
It is a common story in the coronavirus era, children wanting to return to school activities, including athletics. This was a more difficult problem in the South San Francisco Unified School District, as South San Francisco and El Camino high schools were prohibited from resuming track and field practices, even if Peninsula programs from other school districts playing in the same Peninsula Athletic League were allowed to.
South San Francisco parents and students challenged the ban at a special meeting of the SSF school board on Jan. 28. South City soccer player Luis Bernardino was one of many to address before athletics were allowed to resume later that evening after a unanimous vote by the school.
"Not just for our sport, but for other sports … I think it was just as fair for us to get a shot for our season," said Jaden Francisco, a senior from South City and four-year-old baseball player.
Francisco, like many high school athletes, depends on his senior year to guide his future. The senior said he would like to show off his skills this spring in hopes of playing at the college level. When it looked like there might not even be a baseball season this year, many seniors had to worry if they would ever play the sport again.
"I would say it was very emotional because our season was 50:50 and we didn't have the answer to play our senior season," said Francisco. "And for me, I want to keep playing baseball. This is the sport I grew up with. Hopefully, playing my senior season will get me looking at other colleges and I'll be able to explore my options. "
Now South City isn't just back on the baseball diamond enjoying honest practices with bats and balls and all. The Warriors have scheduled the opening day for March 29th, when they hope to debut their new digs with Capuchino at 4 p.m. Necessary personnel will be admitted on site. Spectators are not allowed at the game.
"I would say they were pretty excited," said Schaukowitch as his team climbed the diamond again. "When we were out here, we weren't 100 percent sure where the season was going. But the reaction from them, they are just happy to be out here and get some work. "
The warriors had long called the Bob Brian Field off-campus home. Aside from being dodgy arboriculture, the field also had its limitations in terms of baseball operations, as there was no batting cage or bullpen, or a place to store equipment such as practice umbrellas and pitching machines.
"Down in Orange Park you had to use Wild Hill to throw a bullpen," Schaukowitch said. "So that really limited what you can do."
The new diamond on campus offers all of these conveniences. And the silver lining from the later start of the season – the Central Coast Section baseball traditionally opens in the last week of February – has given the Warriors over a month to break in their new diamond.
"It's good for us that we have a little more time here on our new field and see how it plays and all the nooks and crannies that go on," said Schaukowitch.