Handyman
South San Francisco hashing out particulars for 17-story workplace constructing | Native Information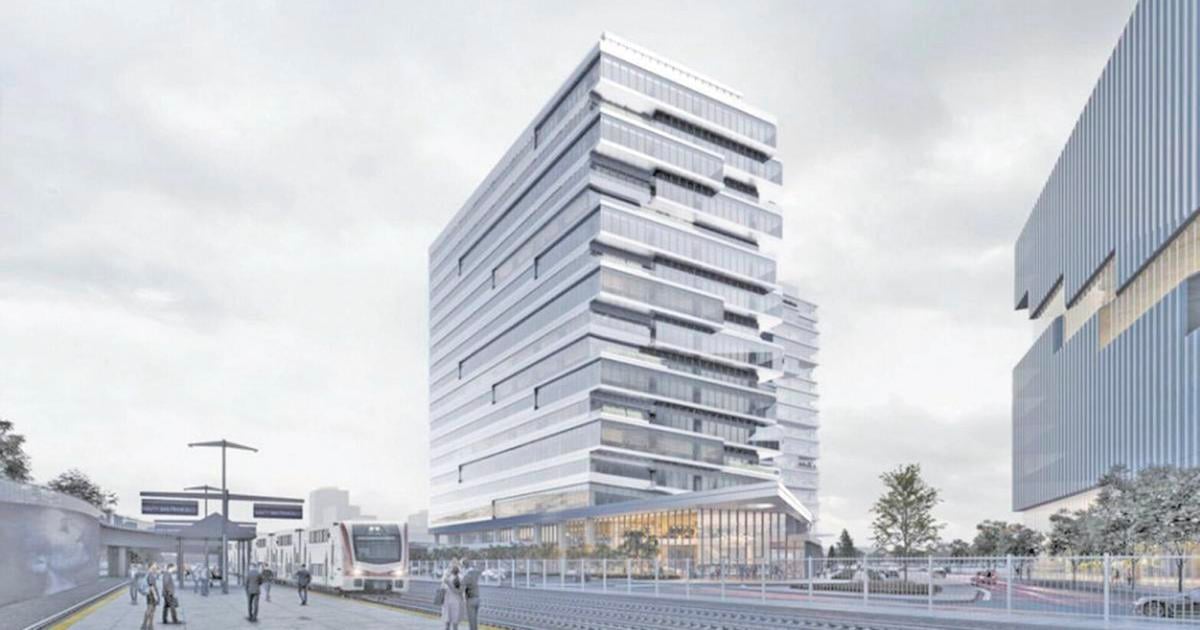 Making sure a proposed 17-story life science, research and development building is connected to the community, has the right amount of parking and doesn't impede traffic flow from Highway 101 were some of the key points discussed during a South San Francisco City Council meeting on the proposal at 121 E. Grand Ave., current site of Comfort Inn and east of the train station.
Mayor Mark Nagales wondered why the project's plans include 1,300 parking spaces, though it's directly across from the newly built South San Francisco Caltrain Station.
Michael Gerrity, president of Phase 3 Real Estate Partners, said the goal is to have parking spaces available for 50% of the employees in the building, while the others would take other modes of transportation. He assured Nagales that while 1,300 sounds like a lot, there are nearly a million square feet of office space so it will require more parking. The structure will also include enhanced bike and parking facilities and will be surrounded by class IV bike separation lanes.
In a study completed by the developers, they found 1.5 parking spaces per 1,000 square feet of office space will be needed for adequate parking while still nudging employees to take public transit.
Some council members praised the ingenuity of the design.
"This is indeed an example of a transit-oriented community that we are building. It takes not only residential but commercial," said Council member Eddie Flores. "I think this is a good example. If we have a brand-new Caltrain Station, let's utilize it."
The South San Francisco Caltrain Eastern Access study looked at future access needs of the Caltrain station from its eastern edge and how much shuttle or bus parking should be provided based on growth projections for the entire eastern 101 area. Because the building is so close to the Caltrain station, it has some access issues with limited crosswalk space and the developer suggested that a new traffic light installment would be beneficial for pedestrian cross walking times.
Flores questioned if the traffic signal that would be near the off-ramp of highway 101 would cause a traffic cluster from the stop light.
"Any signal timing we do at those signals cannot have traffic queuing into the mainline [Highway 101] That is going to be one of the requirements that Caltrans would never allow," said Gerrity.
The analysis from the study questioned if it is possible to have signal timing that gives pedestrians time to cross but also allows cars to pass through without making the queuing more affected than it currently is, and the study indicated it is possible, he added.
Flores also questioned if the off-ramp queue would be affected by semi-trucks that often turn into the area for gasoline.
Gerrity reassured that semi-trucks have been considered, and the improvements to the intersection would include making the turn radius larger for larger trucks to easily pass through.
Power needs, other additions
The all-electric proposed structure would be environmentally ahead of the curve and committed to achieving LEED gold status, which adds up to $7.25 million toward environmental and sustainability, Gerrity said.
"Proposing an all-electric building which is not yet required is setting an example for so many others in the Bay Area," said Council member James Coleman.
The community benefit would include a $10 million fund the City Council would control for community needs. The developers designed the building's first two stories as a plaza with retail shops, restaurants, a conference room and a gym open to the public totaling 107,125 square feet of public amenities. The ground level will include 46,663-square-foot public plaza.
Flores raised concerns about community connectivity.
"Would it be inviting Old Town residents," Flores said. "Attracting them into the building?"
Additionally, he offered ideas that could provide some connectivity between the newly developed area and the Old Town residents north of Grand Avenue.
Using some of the community funds for public art that reflects the rich cultural history of South San Francisco would be one way to welcome its neighbors to the public amenities.
"This will be a unique opportunity for us to bring in that cultural tapestry of the Old Town," said Flores. "What really makes the old town vibrant, is what people like to hear about the historic part of our city."