Handyman
South San Francisco to resolve on free little one care | Native Information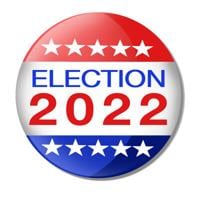 South San Francisco's Measure DD addresses the need for universal early child care for families who live or work in the city by imposing an annual tax on large commercial offices generating approximately $55.9 million annually.
If the measure passes, it will have 18 months until it goes into effect. Funds will be accrued from commercial offices larger than 25,000 square feet at a rate of $2.50 per square foot of parcel size.
Proponents, including Councilmember James Coleman and Margaret Brodkin, founder and director Funding the Next Generation, who helped gather signatures, have billed the measure as a way to address gaps in existing subsidized child care while affecting primarily the city's wealthiest companies.
However, opponent for the measure, Julie Waters, director for Local Government and Community Relations, California Life Sciences, and Vice Mayor Buenaflor Nicolas, who represents the viewpoint of the City Council majority, explains that it isn't that simple.
"A lot of the companies have child care plans that exist, we work in collaboration with the city. I don't know what benefits there are that I truly recognize and it's not related to the tax burden," Waters said. "It's the fact that most of the tenants in South San Francisco, you know despite the big shiny names, are actually renters, they are owned by the development company and they have in their leases that they will pass the new tax along to those tenants ."
There are more than 120 small businesses — including startups — that are members of the California Life Sciences group, Waters said.
"These startups aren't making any money yet, they employ five to 10 employees and their position is to take their lab and leave," she said.
Still, Coleman explained the city's popular preschool program, run by the Parks and Recreation Department, has a waitlist of more than 700 long families, which equates to about four years. This forces families to either not have child care and stay at home with their children or pay for child care they may not be able to afford, Coleman said.
However, Nicolas is concerned the plan doesn't look at child care holistically.
"Money is just a tool and without the proper plan and infrastructure behind it nothing really will be done because failing to plan it is planning to fail," Nicolas said.
The city's study found that revenue produced — estimated at $55.9 million in the first year, rising to $68.2 million in coming years as projects in the development pipeline are completed — would not initially be enough to provide the programming given current demand, however, the gap could be closed over time.
To provide for the 1,462 children expected to seek the service initially, it would cost north of $61 million annually, the study indicates $23.9 million for residents and $19.6 million for nonresidents. The other $17.5 million would go to increasing child care worker pay by 10%, something for which the measure also calls for.
Average monthly costs for early child care in the city are currently $1,341 per month, according to the report.
"The cost of preschool and day care right now is exorbitantly expensive, my husband and I are lucky enough to afford to pay but once our daughter goes into care we will be paying more for child care than our mortgage, and more for child care than our UC tuitions when we were in college," resident Natalie Wheatfall Lum said.
The city of South San Francisco will cover all the costs of preschool and early care, without means testing, which means families with significant means can still participate in the free child care service.
Coleman argues that the rationale behind the lack of means testing for the measure is because a more educated society is a better society.
"If you are extremely wealthy, you can choose your own private school or your own nanny but the idea is the same resources are available to everyone," Coleman said.
If the funds can't cover everybody, there will be a system of means testing implemented by the city and administrative body guaranteeing that people of lower income families are prioritized, he added.
"In addition to this there's another problem, our preschool teachers not making anywhere near a living wage, that would allow them to live in South San Francisco, currently they make around $17 per hour and just for comparison kindergarten teachers make $46 per hour," said Coleman.
Adding to this issue is low working wages and higher turnover rate has made it difficult for preschool teachers to gain an expertise in the trade, he added.
The service will be provided for every child aged 2.5 to 5 years old whose family lives or works in the city, according to the Yes on DD website.
However, Nicolas said with $56 million they will not be able to provide the child care needs of the city.
"Child care is very much in the center of our universe and as you can see it is part of our general plan," Nicolas said. "We are the only city in San Mateo County to come up with a child care master plan."
The city's child master plan found the need for operational support for child care programs. She argues that child care is not needed only from the ages of 2 1/2 to 5 but from childbirth to 12 years old. In addition, she said non-traditional child care is needed for people who work graveyard shifts or nurses.
"Ours [child master plan] is a very comprehensive plan. We need operational support for these programs, we know how to stabilize and secure facilities and we are looking for the financial resources to help the families pay for this child care," Nicolas said. "And also most importantly is the solution to the staffing shortage."
Nicolas said she doesn't want to be the guinea pig or the first to fail at universal citywide child care.
Brodkin, of Funding the Next Generation, argues that the city officials will love the child care program.
"It will put South San Francisco on a map like nothing else they have ever done, people will want to stay there, people will want to live there," Brodkin said. "It will be one of the most exciting things that's happened in the children's field."