Chimney Sweep
Two Philadelphia Favorites Set To Star in MARY POPPINS Starting This Month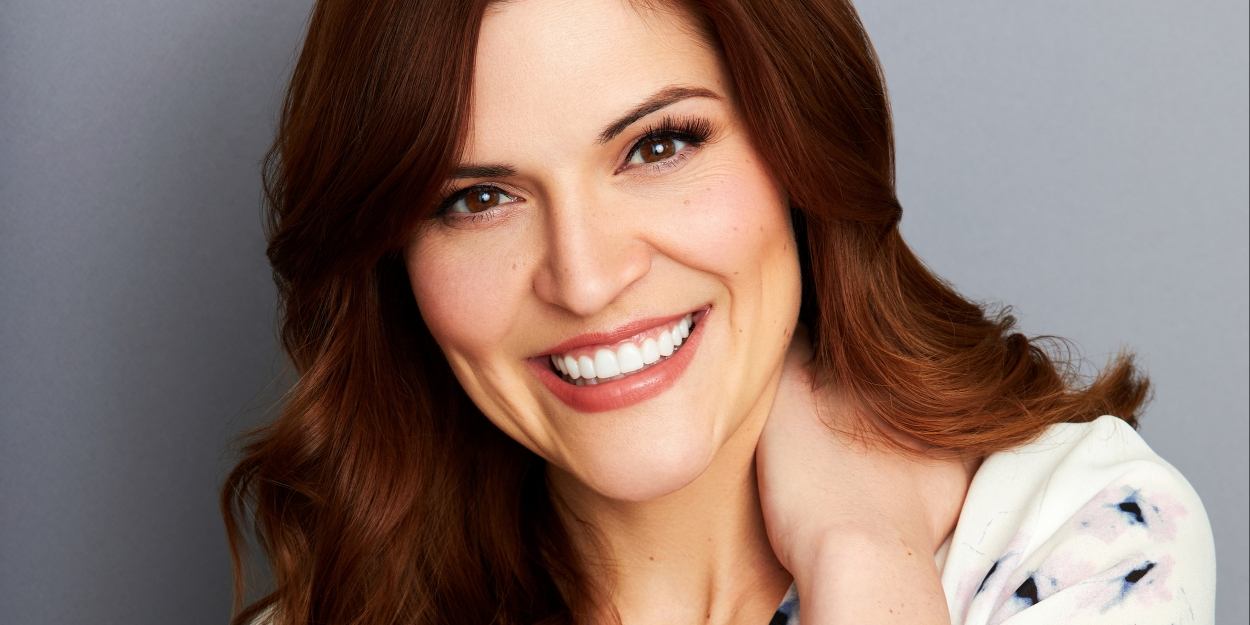 Quintessence Theater Group, Philadelphia's professional classic repertory theatre, continues Season XIII: Celebrating the Extraordinary with PL Travers' Mary Poppins. Directed by Emily Trask, Mary Poppins, full of whimsy, laughter, and timeless life lessons, starts previews November 23, with an Opening Night Friday, December 2 at 7:30 pm Visit www.QTGrep.org or call 215.987.4450 to purchase tickets.
Celebrate your "Jolly Holiday" by flying over the rooftops of London with the quirky and mystical Mary Poppins. The stage version of the classic Disney film, reconceived by Julian Fellows (the creator of Downton Abbey), retains Richard M. Sherman and Robert B. Sherman's toe-tapping score while exploring PL Travers' fantastical tale on the dangers of capitalism, privilege, and forgetting the magic of childhood. Continuing Quintessence's tradition of rethinking children's classics with an edge, this "Spoonful of Sugar" is the perfect medicine for all families, and especially for spoiled brats of all ages who need a visit from a good nanny.
Quintessence has assembled a stellar cast for this production. Hanna Gaffney (Oliver!, One Man, Two Guvnors, The Alchemist) will lead the ensemble as the practically perfect Mary Poppins, and she will be joined by Philadelphia treasure Steve Pacek (Arden's Frog and Toad, Metamorphosis) making his Quintessence debut as Bert , the chimney sweep. The cast also includes Quintessence favorites Jered McLenigan as George Banks (Wilma Hot House member and Quintessence's Little Women, The Alchemist, Wizard of Oz); Marcia Saunders (Oliver!, My Fair Lady and The Seagull) as Mrs. Brill; Eleni Delopoulos (Little Women, Oliver!, The Winter's Tale) as Queen Victoria and Katie Nanna; Lee Cortopassi (The Winter's Tale, Awake and Sing!, Richard II) as Robertson Ay; and Daniel Miller (Oliver!, The Broken Heart, Mother Courage) as Neleus. They are joined by Deanna Gibson (as Winifred Banks), Taylor J. Mitchell (as Miss Lark) and Brooke Behmke (as Admiral Boom and Miss Andrews) all making their Quintessence debuts.
The youth ensemble rotating in the roles of Jane and Michael Banks includes Sophie Aguilar, Fiona Griffin-Smith, Sara Church, Zachary Snyder and Raphael Sommer
Mary Poppins will be brought to life by Pacific Conservatory Theatre's Associate Artistic Director Emily Trask, innovative choreographer Tuan Malinowski and music director Dave Barrus. The world of early twentieth century London will be reimaged by scenic designer Ellen Moore, lighting designer Anthony Forchielli, costume designer Summer Lee Jack, and props designer Shannon Kearns.
"We all need a little magic in our lives right now, and we don't think there is anyone better to help us put our best foot forward than our beloved nanny, Mary Poppins," says Artistic Director Alexander Burns. "Join Quintessence as we sing our favorite songs, enjoy saying deliciously ridiculous words, and celebrate the power of the imagination to bring families of all ages back together. So, get your family to Quintessence this holiday season! Spit spot!!!"
Join Team Broadway World
Are you an avid theatergoer in Philadelphia? We're looking for people like you to share your thoughts and insights with our readers. Team BroadwayWorld members get access to shows to review, conduct interviews with artists, and the opportunity to meet and network with fellow theater lovers and arts workers.
Interested? Learn more here.
| | |
| --- | --- |
| Vote Now for the 2022 BroadwayWorld Philadelphia Awards | |
| voting ends in | |
More Hot Stories For You
Hedgerow Theater Launches 100th Anniversary With Special One-Night Only Engagement Of LOVE LETTERS
December 19, 2022
This January, Hedgerow Theater Company kicks off its 100th Anniversary with a one-night only engagement performed by and directed by Hedgerow legends. Broadway favorite Austin Pendleton and Hedgerow's award-winning Artistic Director Emeritus Penelope Reed team up to perform a one-night only engagement of AR Gurney's Love Letters with celebrated director William Roudebush on Saturday, January 7 at 7 pm.
National Tour Of 1776 Broadway Revival Will Launch In Philadelphia
December 19, 2022
The Kimmel Cultural Campus and The Shubert Organization will present the Philadelphia premiere of the limited Broadway revival tour of 1776, playing at the Forrest Theater February 14 – 26, 2023.
Hedgerow Theater Company Adds Two Performances To Sold-Out US Premiere Of A CHRISTMAS CAROL COMEDY
December 16, 2022
It's a smash hit! Hedgerow Theater Company continues to spread holiday cheer far and wide in Delaware County. The theater offers a playful take on a yuletide classic and audiences can't get enough. Hedgerow has SOLD OUT the run of Katie Leamen's A Christmas Carol Comedy, a US Premiere.
Neil Simon's LAST OF THE RED HOT LOVERS Announced At Walnut Street Theatre
December 15, 2022
Walnut Street Theater (WST) continues its 214th season with a comedic romantic romp in Neil Simon's Last of the Red Hot Lovers. Written by the legendary Neil Simon (who received his start at the Walnut with the 1961 premiere of "Come Blow Your Horn"), the production begins previews January 10, opens January 18, and continues through February 5, 2023, on the Walnut's Mainstage .
Exclusive: First Look at Justin Collette and the Cast of BEETLEJUICE on Tour
December 15, 2022
The North American Tour of Beetlejuice the Musical kicked off this month in Paducah, KY, before its official launch at the Golden Gate Theater in San Francisco, CA. The tour will haunt 27 cities across North America with more dates to be announced. BroadwayWorld has your exclusive first look at the production in all new photos!