Moving
Visualizing All of the Vacant Workplace Area in San Francisco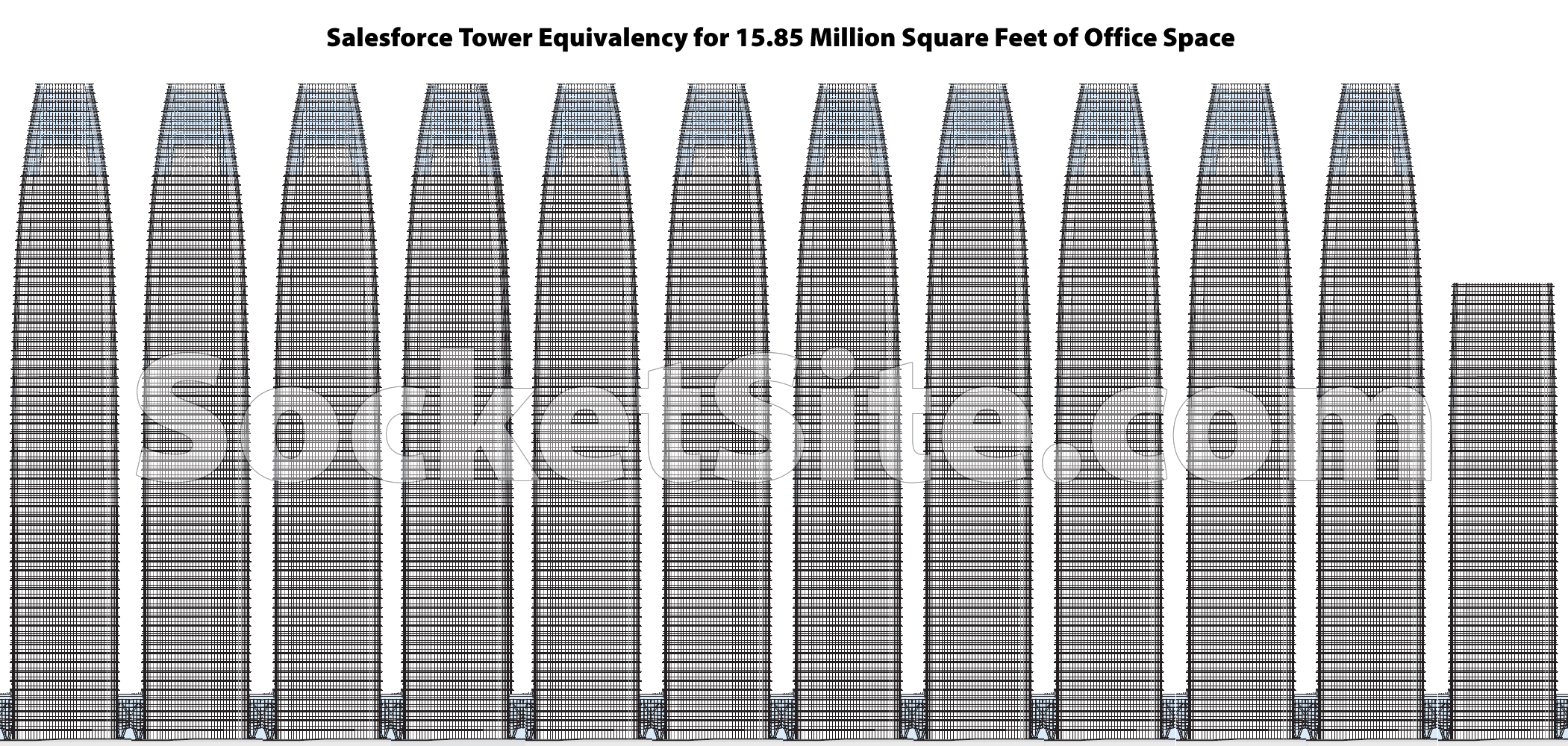 As we pointed out last week, San Francisco now has nearly 16 million square feet of office space, which is roughly 14 million square feet three months ago, compared to less than 5 million square feet of empty space early last year.
The 1,070-foot Salesforce / Transbay Tower in First and Mission, the tallest building in San Francisco, comprises 1.35 million square feet of office space on 59 floors.
Using the framework we introduced last year, there are now 11.7 Salesforce Towers or 693 Salesforce Tower floors of empty office space in San Francisco, which is roughly enough room for 91,000 (based on an average before) – Covid, density) and 122,000 (a la Twitter) workers.