Handyman
Alleged South San Francisco bus cease killer despatched to state hospital | Native Information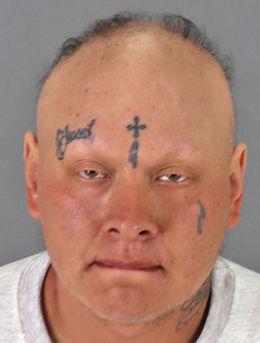 Vincent Osegueda
A man who allegedly beat an elderly man to death at a bus stop has been taken to a state mental hospital for treatment, if space is available, the San Mateo District Attorney said.
The court on Tuesday ordered Vincent Jesus Osegueda, 35, of South San Francisco to go to Napa State Hospital when beds are available, which can often take about four to six months. His next court case is June 1st, when the court will be informed if he gets a bed or is on a waiting list and is still in the county jail. He is currently in the county jail.
Osegueda is accused of beating a 62-year-old man to death at a bus stop near South Airport Boulevard and Linden Avenue while the victim waited to go to work at the airport. Osegueda is said to have approached the victim, got into an argument, wrestled him to the ground and then beat him to death. A bus driver driving by and a worker nearby saw the argument and called 911.
Police arrived and found Osegueda trying to hide the victim's body near a fence 25 feet from the sidewalk by placing the body in ivy and trying to cover it with dried leaves. Osegueda had injuries to her ankles and hands and was arrested but declined to testify. There is no known motive for the attack and the crime appears to be an arbitrary act of violence.