Handyman
Kevin Mullin, D-South San Francisco, wins race for Speier's Home seat | Native Information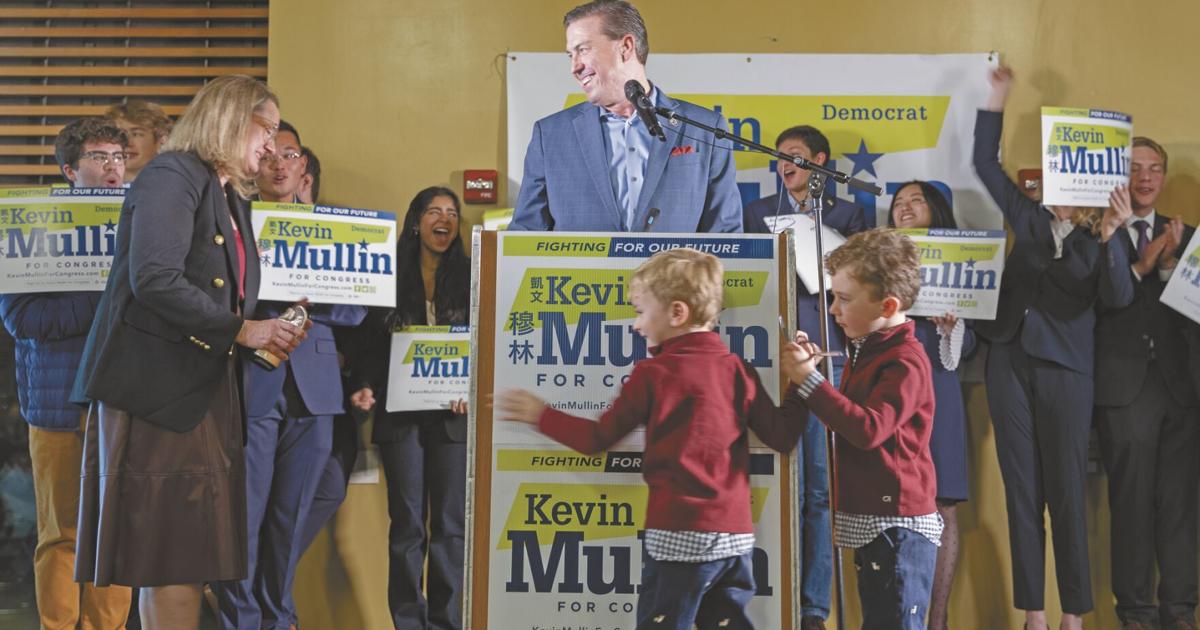 Kevin Mullin, a former South San Francisco mayor turned state assembly member, won his bid to represent much of San Mateo County in the House of Representatives, beating out Supervisor David Canepa for the seat being vacated by Jackie Speier.
"It's an honor and a privilege and I'm thrilled at the opportunity to represent the area," Assembly Speaker pro Tem Kevin Mullin said on election night while celebrating at Joseph A. Fernekes Recreation Building in South San Francisco.
Mullin captured 57% of the vote with 48,740 ballots cast for him on election night, making him the successor of US Rep. Jackie Speier, D-San Mateo, in California's 15th district. The district was newly redrawn to replace the 14th District and encompasses the eastern Peninsula from Redwood City up to South San Francisco plus Daly City.
Meanwhile, Canepa, a lifelong Daly City resident who was elected to the Board of Supervisors in 2016 after serving on the Daly City Council, received 36,740 votes, or 43%, according to semiofficial results as of 11 pm Tuesday by the San Mateo County Elections Office.
On the campaign trail, Mullin and Canepa, both Democrats, backed similar platforms by voicing support for universal health care, the Green New Deal, forgiving student loan debt and other progressive policy stances.
But Mullin raked in major endorsements early including from Speier, a fellow South San Francisco native and Mullin's political mentor, US Rep. Anna Eshoo, D-Palo Alto; House Speaker Nancy Pelosi, D-San Francisco; gov. Gavin Newsom; and supervisors Dave Pine, Carole Groom and Warren Slocum.
Those endorsements, particularly that of Speier, paired with his career as a representative of the area contributed to his success, Mullin said. Looking ahead, Mullin said he has his eyes on the House Committee on Energy and Commerce and House Committee on Transportation and Infrastructure, two bodies tackling issues pertinent to Silicon Valley's tech industry, while bracing for a potential Republican majority in the House.
"It's been a long public service journey," Mullin said, noting his first political job was with Speier. "Having her mentorship and longtime connection has been just invaluable. She's a daughter of South San Francisco, so there's a long history of public service in this community."
Mullin was elected to the Assembly in 2012 and has served as the speaker per tem since 2014. Prior to that, he served on the South San Francisco City Council for five years. A South San Francisco native, he is the son of the late Gene Mullin, a former South San Francisco mayor and assembly member.
Canepa conceded early as results rolled out. In a statement, he shared his appreciation for his team and supporters while wishing Mullin well in Congress.
"Running for Congress has been the most exciting year of my life and I'm so proud of my team. We fought hard and we never gave up. Congratulations to Kevin Mullin, we wish him the very best of luck and look forward to working with him on the most pressing issues our nation faces," Canepa said in a statement conceding the race.
Eshoo won her reelection campaign to represent California's newly drawn 16th district, covering the Peninsula coast from Pescadero to Pacifica plus Palo Alto, Saratoga and a sliver of San Jose, with 74,000 votes or 58.6%. Eshoo beat out fellow Democrat and current Saratoga Council member Rishi Kumar who received 52,183 votes, or 41.4%. Kumar faced off against Eshoo for the first time in 2020 when he received 36% of the vote.
State Assemblymember Marc Berman, D-Palo Alto, beat out Republican Tim Dec, a small business owner from Mountain View, to reclaim his seat as a representative of the state's 23rd district. Berman received 63,566 votes, or 72.4%, while Dec received 24,055 votes, or 27.5%, as of election night.
San Mateo Councilmember Diane Papan will be replacing Mullin as an assemblymember in the state's 21st district, having received 41,568 votes or 73.9%. Papan was up against Redwood City Mayor Giselle Hale at the start of the campaign but Hale announced her departure from the race after citing the toll it's taken on her and her family. Hale still received 14,669 votes, or 26.1%.
All results are according to semiofficial results from Tuesday, Nov. 8, which included votes by mail received by Friday, Nov. 4, and all ballots received at voting centers. Later results will include votes received after Saturday, Nov. 5. Post-election results will be released before 4:30 pm on Thursday, Nov. 10, Friday, Nov. 11, Monday, Nov. 14, Tuesday, Nov. 15, Wednesday, Nov. 16, Thursday, Nov. 17, Friday, Nov. 18, Monday, Nov. 21 and Wednesday, Nov. 23. Results will be certified Dec. 8th.