Moving
Quick-moving Dixie Fireplace in Butte County grows to just about 8,000 acres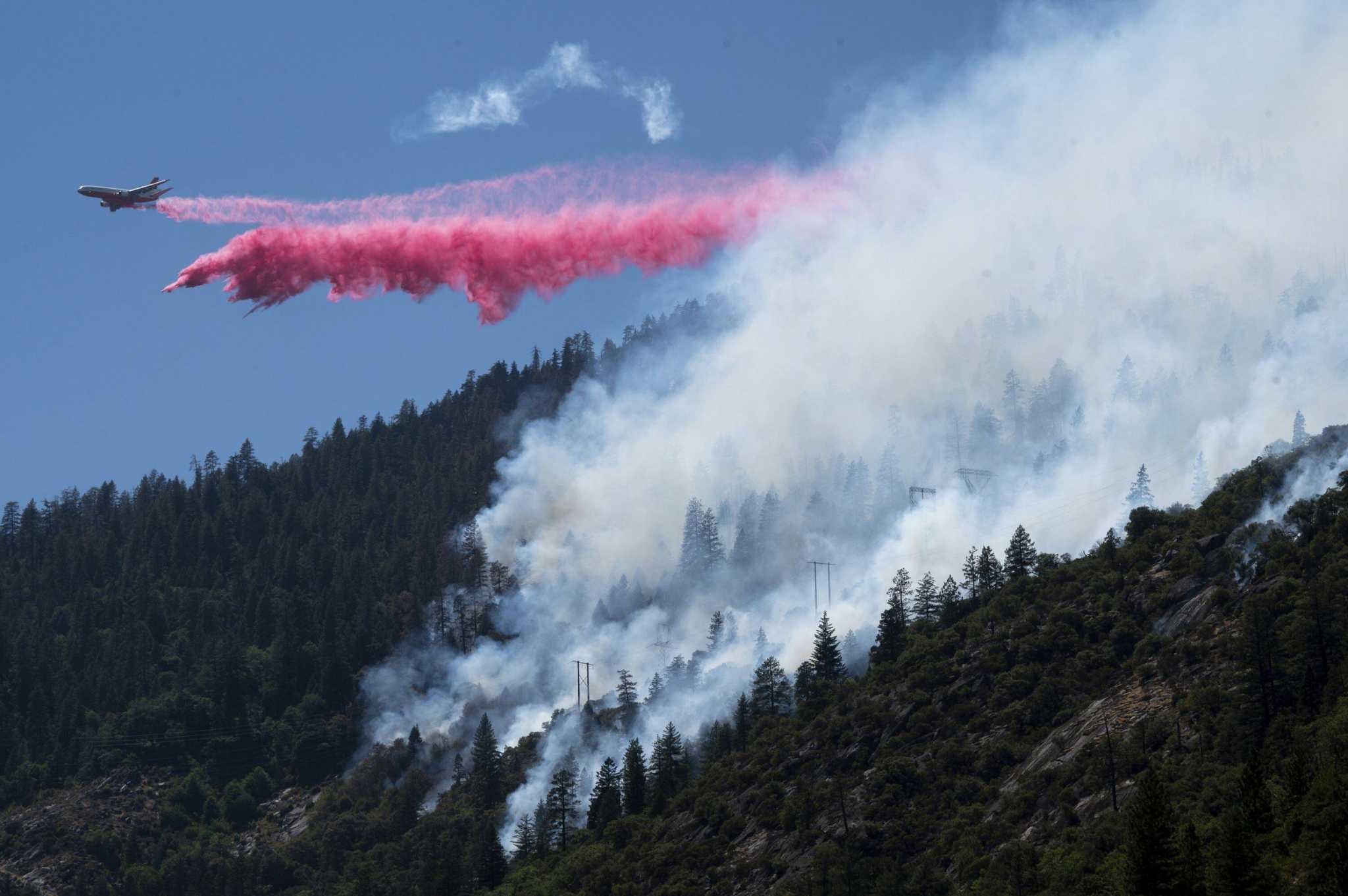 July 16, 2021Updated July 16, 2021 9:38 am
Air tanker drops fire retardant cloth to fight the Dixie Fire in Feather River Canyon in Plumas County, California.
Paul Kitagaki Jr./ Associated Press
The wildfire that burns near the footprint of the deadly Camp Fire 2018 has grown to nearly 8,000 acres, according to CalFire.
The flame – called the Dixie Fire – has been burning around Feather River Canyon along Highway 70 in Butte County since Tuesday.
Because of the steep and inaccessible terrain, the firefighters are fighting to contain the fire. Winds have pushed the fire further north into Tobin Ridge.
By Friday morning, the wildfire was contained by 7%, according to CalFire. Residents in Concow and Pulga, Butte Counties were under evacuation warnings.
Officials suspect the fire that started over the Cresta Dam in Jarbo Gap was most likely caused by lightning.
#RT @CAL_FIRE: #DixieFire off Above the Cresta Dam, Butte County's Feather River Canyon is 7,947 acres and 7% enclosed. @CALFIRE_ButteCo https://t.co/IhE7Fc0tOR pic.twitter.com/rTxZgK2FX1
– CAL FIRE PIO (@CALFIRE_PIO) July 16, 2021

The fire is nearing the scar of the 2018 campfire, the state's deadliest wildfire that killed 85 people and destroyed thousands of homes.
Annie Vainshtein is a contributor to the San Francisco Chronicle. Email: avainshtein@sfchronicle.com. Twitter: @annievain
Annie is a reporter for The San Francisco Chronicle. She was previously a digital producer for the Chronicle's Datebook section. She graduated from Cal Poly in San Luis Obispo with a degree in journalism in 2017. During her time there, she led a culture column, produced radio tracks for the NPR subsidiary station KCBX, and was a DJ and writer for KCPR, the campus radio station. Prior to joining Chronicle, she was an associate producer at SFGATE and an intern at VICE and Flood Magazine. She is particularly interested in communities and scenes that are often misunderstood.