Home services
San Francisco Marina District residents demand crackdown on neighborhood crime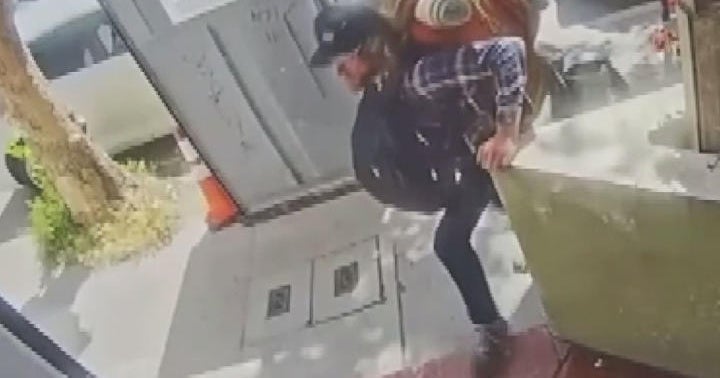 SAN FRANCISCO — Residents fed up with crime, homelessness, drug use and sales, and mental health issues in San Francisco's District 2, which includes the Marina and Cow Hollow, aired their concerns in a public safety Q&A town hall at Marina Middle School Tuesday .
Supervisor Catherine Stefani, Police Chief Bill Scott, Northern Station Captain Derrick Jackson and District Attorney Brooke Jenkins took questions from the audience. City representatives from Healthy Streets SF, Homeless and Supportive Housing, and the Department of Public Health were also among the panelists.
Marina resident Sam Chehrazi shared a video with KPIX 5 of an attempted break-in in broad daylight at his home in May.
Home surveillance video showed a man scraping his front door with a tool, before kicking the door multiple times as he yelled threats and obscenities. Chehrazi was on the other side of that door on the phone with 911. He barricaded the door with his body.
It's the kind of daily crime that brought concerned residents to the meeting, which at times got heated.
Long-time residents told the panelists crime has never been worse in their neighborhood.
"I too don't feel safe and my wife when she's walking around, I also feel concerned," said Chehrazi. "And we all kind of walk around with our finger on our pepper spray around here."
Chehrazi was victimized just a month after he moved to San Francisco from the Peninsula. He said former district attorney Chesa Boudin committed to charging the case as vandalism, stopping short of attempted burglary.
Following the incident, Chehrazi started a neighborhood petition called Saving San Francisco, asking city officials – including the mayor, district attorney and SFPD – for stricter enforcement of laws. He said he's gathered 100 signatures.
"The fact that we're witnessing criminal activity on a daily basis in broad daylight and we're calling the police, we're writing to our supervisor, we've written to the district attorney, we've written to the police caption , and we've also written to the mayor and nobody's responding, it really makes it feel more unsettled," he said.
The police department said it now has a strong working partnership with District Attorney Brooke Jenkins. SFPD encouraged residents to keep reporting concerns so the department can collect data and prioritize calls for service.
Scott acknowledged the department's staffing crisis, saying it is at least 500 officers short. Jenkins promised accountability and pushed for a collective effort.
"As California residents, I think we have to look at the laws and see do we need to make changes," she said. "Right now, misdemeanor laws don't really hold any serious consequences at this point, and it's because of things that have happened over the course of years to the laws."
Jenkins told the audience she is making progress when it comes to cracking down open-air drug markets.
She said 400 narcotics cases have been submitted to her office and she filed 379 cases, more than double the amount filed by the office during the same time period last year.
Of those 379 cases, Jenkins filed motions to detain 16 drug dealers with the most egregious cases.
As for Chehrazi, his greatest concern is how the community is dealing with known individuals in the Marina, who don't accept city services.
"So where does that put us having to walk down the street, and go to the grocery store, or go to the bank, or run errands and being integrated with people that need help," he said. "They need stricter intervention, something more than just 'do you need help?' Those people say 'no,' and then the city walking away."
Betty Yu