Handyman
South San Francisco celebrates Ruby Bridges Day | Native Information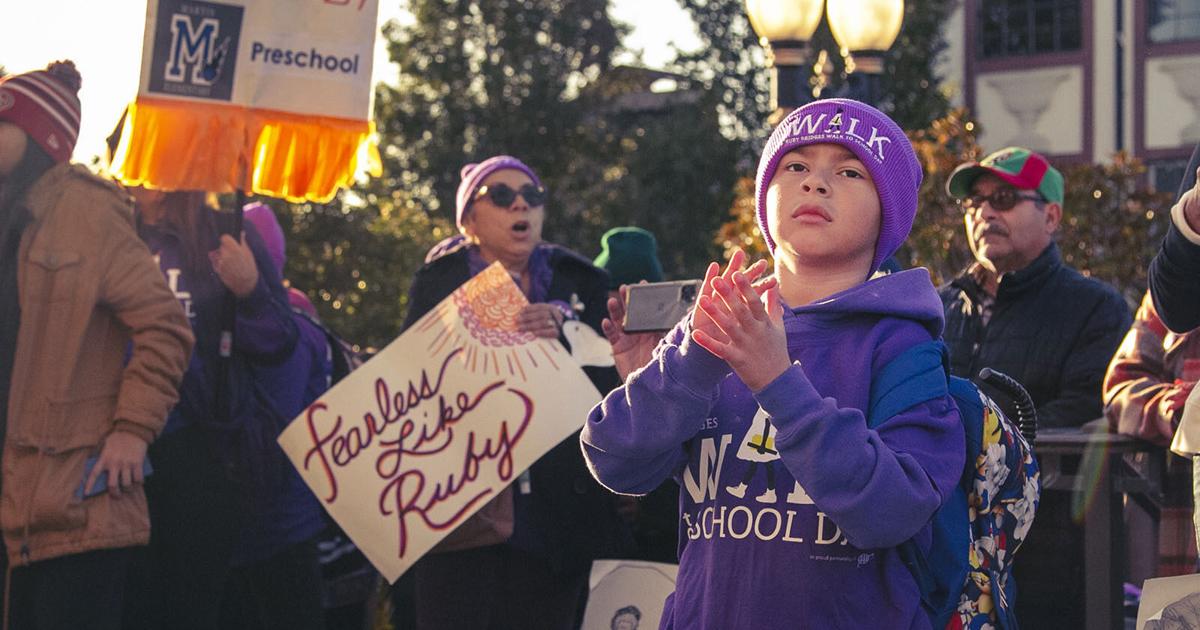 Ruby Bridges
A person's age doesn't define the power of their voice and that's what the students of South San Francisco Unified School District learned after hundreds of students, teachers and parents gathered at City Hall to celebrate the annual Ruby Bridges Day.
Monday's march was led with Mayor Mark Nagales speaking about the impact Bridges made and the power of student voices.
"It just shows me it doesn't matter how old you are, you can make a difference in your community. And these amazing kids show me that you can do it if you put your mind to it," Nagales said.
Bridges' official day is Nov. 14, the day she first entered the previously all-white William Frantz Elementary School in New Orleans as the first Black student. The 6-year-old, first grader and her mother required the guard of US marshals as white protesters hurled racial slurs as they walked to school.
The district's first celebration began in 2018, with a fifth graders' question: "Why isn't there a day named after Ruby Bridges?"
The students from Martin Elementary School organized to honor Bridges after learning about her during a lesson. Fifth grade teacher Deborah Carlino helped the students gather signatures to gain city, county, then state recognition in the form of a day to honor the civil rights hero.
Carlino learned in school during her masters program that getting students involved in public policy will help their overall growth. She said she wants to teach them to be strong and resilient.
"I always want my children involved in something, beyond the class and beyond themselves," Carlino said. "Their first thought was, 'let's call the president,' and they think we can just call them on our bat-phone, but there is a process and we went through that process."
After the walk-to-school event Martin Elementary held a schoolwide assembly and Ruby Bridges came to surprise the students.
Principal Jonathan Covacha said they gave the students time and space to talk and reflect on the day.
"It was a day of dialogue, which is what Ms. Bridges wants for the students," Covacha said. "Sometimes you don't sign up to be the person that makes a difference, but, once they are there, go ahead and make their voice heard because it matters."
During the assembly the students presented ideas of change that they wanted to see locally including: a compost bin for their lunchroom, to lower their carbon footprint; homeless issues; student attendance issues; and importance of going to class.
They also expressed a need to reopen the city's after school program at Paradise Valley, which is within walking distance of Martin Elementary. It was recently closed by the city and moved to Orange Park, which is on the other side of town.
A lot of the parents had to opt out of the program because moving locations would require them to pick their children up to take them to Orange Park. While many parents don't drive, or are working, it has become inconvenient; however, there is a need and the children want the location reopened or a solution to be met, Covacha said.
At a later date, students along with Carlino will be presenting their ideas at a City Council meeting, she said, the goal is for the kids to connect the kids to make an action.
"I always feel whatever action we make creates a ripple effect, we just don't always see it," Carlino said. "I really want to challenge grown-ups to rise to the occasion, because it's about looking at the world through the eyes of a child, the way Ruby saw it."
Visit: https://rubybridges.foundation/ for more information about Ruby Bridges Day.