Moving
South San Francisco public housing plan stirs issues | Native Information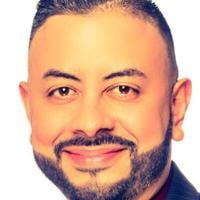 South San Francisco officials pumped the brakes on a plan to craft a ballot measure seeking approval for the city to own and operate its own social housing, with councilmembers citing concern for potential high costs and lost property tax revenue.
Eddie Flores
The council agreed to study the item further ahead of an August deadline when a final decision will need to be made regarding placing the measure on November's ballot.
"We need to perhaps take a step back and break it down … because right now it's very, super abstract, the funding mechanism," said Council member Eddie Flores. "It's not that I'm saying yes or no, I just need more information."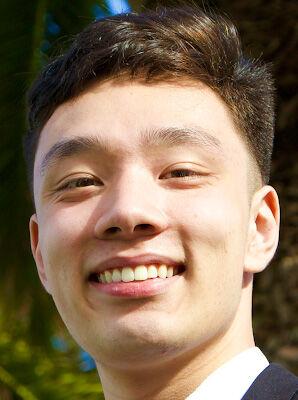 James Coleman
Because of a 1950 law, jurisdictions must obtain voter approval before acquiring or building low-income public housing. The City Council earlier this year signaled intent to request permission to add the equivalent of 1% of its housing stock, roughly 225 units, yearly over the course of the next eight years. The numbers would roll over and not expire, meaning the city could build all 1,800 units 10 years from now.
But while the ballot measure itself would not require the city to build — it would simply allow for the option — councilmembers said they would like to know the exact cost before moving forward, including determining lost revenue from property taxes, a key funding source for local schools which would not be collected from city-owned housing.
The city will also look into the feasibility of self-sustaining developments, where higher rent units would subsidize the cost of those set aside for low-income residents. Council member James Coleman, who has championed the initiative, said such developments could actually produce revenue that could be redirected to schools or other causes.
"The key word is mixed income," he said. "It's going to deviate from the history of public housing in the United States where it's solely been built for low-income residents."
His colleagues, however, were unconvinced. Traditionally, below-market rate housing in the city has been built by either nonprofit developers or included within larger market-rate projects, subsidized by for-profit developers as a result of the city's inclusionary zoning rules. Either model does not require voter approval.
Tony Rozzi, the city's chief planner, said it could cost the city as much as $750,000 per unit to build a project on its own. And while the city expects to have $110 million or more just in the next several years to spend on affordable housing creation as a result of commercial development fees, Mayor Mark Nagales pointed out that money could be spent in more familiar ways, like purchasing land and letting nonprofits do the construction and management.
"Are we as a city ready to invest and create departments that are five added personnel per building?" asked Flores, referencing staffing levels at other affordable apartment buildings. "There's a lot of that maintaining … we don't just want to create a building and say 'yeah that's social housing' and then it operates poorly, you walk in and it's trashy."
Rozzi said city staff were also exploring a new rule that would allow commercial developers to pay a fee in exchange for being allowed to construct taller buildings, a potential revenue source for the effort.
For his part, Council member Mark Addiego suggested the city identify a project before seeking voter approval. He said it may be more feasible for the city to purchase an older existing building rather than start from scratch.
"What you want to do is find affordable housing currently that's at the market rate but it's affordable because it's 50 years old, it needs a lot of help," he said. "You buy those units and you're impacting the schools the least because they're not getting any revenue out of something that's been on the tax rolls for 50 years."
The city will need to contend with lost property taxes one way or another, as similar to social housing, nonprofit-owned housing is also not subject to the collection. Of the city's approximately 22,500 units of housing, roughly 1,000 units are already nonprofit owned. And with the city's planned investments that number will likely grow quickly in coming years.
State mandates require the city to add 1,300 units of low-income housing by 2031. Addiego pointed out that with the city's current rules which require 15% of units in new residential buildings to be affordable for low-income tenants, the city would have to permit tens of thousands of new homes to satisfy the state law with taxpaying developers.
He also pointed out that new commercial developments feeding the city's affordable housing funding capabilities are the reason the city is building affordable housing in the first place — to address soaring rents, largely a product of the Peninsula's jobs to housing imbalance.
"There's a vicious circle going on here," he said.
As another appeal for social housing, Coleman said the nonprofit model, which unlike requires recurring outside investment, and rules capping rents need to be reinstated every 55 years or less (something that doesn't always happen), social housing would more likely stay affordable over longer periods of time.
"I think this is a great opportunity for the city to lead on building affordable housing and really pioneering a new concept in the Bay Area," he said.
San Francisco, Berkeley, Moorpark, Stockton and San Diego, in addition to Humboldt and Tuolumne counties have all placed public housing initiatives on the ballot in recent years. South San Francisco would be the first to do so in San Mateo County.