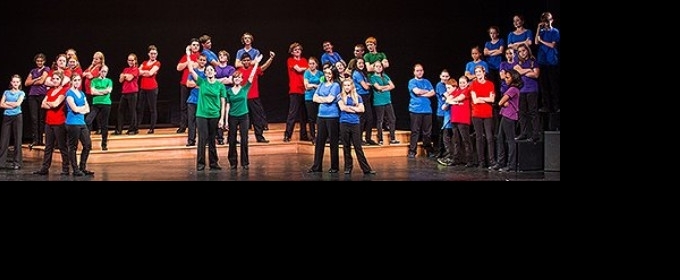 Taste of Downtown is an annual fundraising soirée at the Sarasota Opera House to benefit the Sarasota Youth Opera. The event, which is now taking place for the fifth time, hosted a wide selection of Sarasota's favorite restaurants with fine dining, craft beers and fine wines. Guests also enjoyed a free photo op, a Sarasota Opera wine glass, and some selections sung by the Youth Opera. The fundraiser is the perfect opportunity to exchange ideas, try out local dishes and support Sarasota's successful youth opera.
The participants of the event were greeted with tastings of pork belly skewers with pineapple miso from the Bijou Café, Crepe Suzettes from Café L "Europe, Classico Sarasota with escargot in puffed pastry, currents, Hyatt Regency Sarasota with sesame crust, tuna and nicoise salad, Duval's, pampered sweet soy chilli glazed tuna skewers, EVOQ, The Westin Sarasota offered Lobster Mac & Cheese Croquettes, Mattison's had Pork Belly Tacos, Michael's On East made Herbed Meatballs with Spaetzle, Salmon, Pork and Brisket were on the table at Nancy's Bar -BQ,, H2O Bistro from Hotel Indigo prepared steak crostini with caramelized onions and brie, tsunami sushi & Habiachi grill offered a selection of different sushis, those with a sweet tooth came from five-o donuts with mini donuts, chocolate fondue from the melting pot and assorted bundt Cakes from Nothing Bundt Cakes. The meal was rounded off with a selection of coffees from Kahwa Coffee Making espressos, lattes and cappuccinos Beer, wine and cocktails were owcased from Bronco Wines – Crane Lake Red and Carmenet Selections, Republic National Distributing Company – Marchesini Italy, Mercer Washington, Codorniu Classic Spain, Gold Coast Eagle Distributing – Beer Selections and Nautical Gin.
Founded in 1984, Sarasota Youth Opera is the only program in the United States that offers young people the opportunity to participate in extracurricular choirs, main stage opera productions, fully staged youth opera renderings, and summer workshops. The Sarasota Youth Opera is under the direction of Maestro Jesse, who has dedicated his career to working as a companion in his home country Brazil, but also in New Zealand, England and the USA. He holds a Master of Arts in Collaborative Piano from Mansfield University of Pennsylvania and a Bachelor of Music in Piano Performance from Universidade Federal do Rio Grande do Sul (Brazil).
This year, Sarasota Youth Opera is hosting a revival of Britten's opera The Little Sweep, a story of a group of children and a friendly nanny who team up to rescue a young apprentice chimney sweep from his cruel master. This opera was specially written to introduce young people to opera. Previous productions include The Frog Prince, Cinderella, Pinocchio, Ocean World, The Piper of Hameln, and The Hobbit, to name a few.
On the opera's website it says: "From the age of 8 singers are divided into one of two choir levels. Each choir offers everyone the opportunity to participate and advance at their own level as they gain greater skills and experience. The selection listed consists of classical music that includes operatic and choral pieces in various languages. The choirs perform in formal concerts and outreach events throughout the community. Youth Opera members are selected to participate in the Sarasota Opera's winter festival season. They appear in the children's choir on the main stage, as extras (extras who play non-singing roles) and for special roles that the composer has written for children's voices. In the last few seasons these have been roles in Die Zauberflöte, la Bohème, Tosca and Carmen. Singers are involved in the entire production process – from early music to dramatic rehearsals and performances with opera professionals. "
To learn more about Sarasota Opera and Sarasota Youth Opera, visit www.sarasotaopera.org.