Plumbing
The connection between Kanye West's 'Donda' and a San Francisco landmark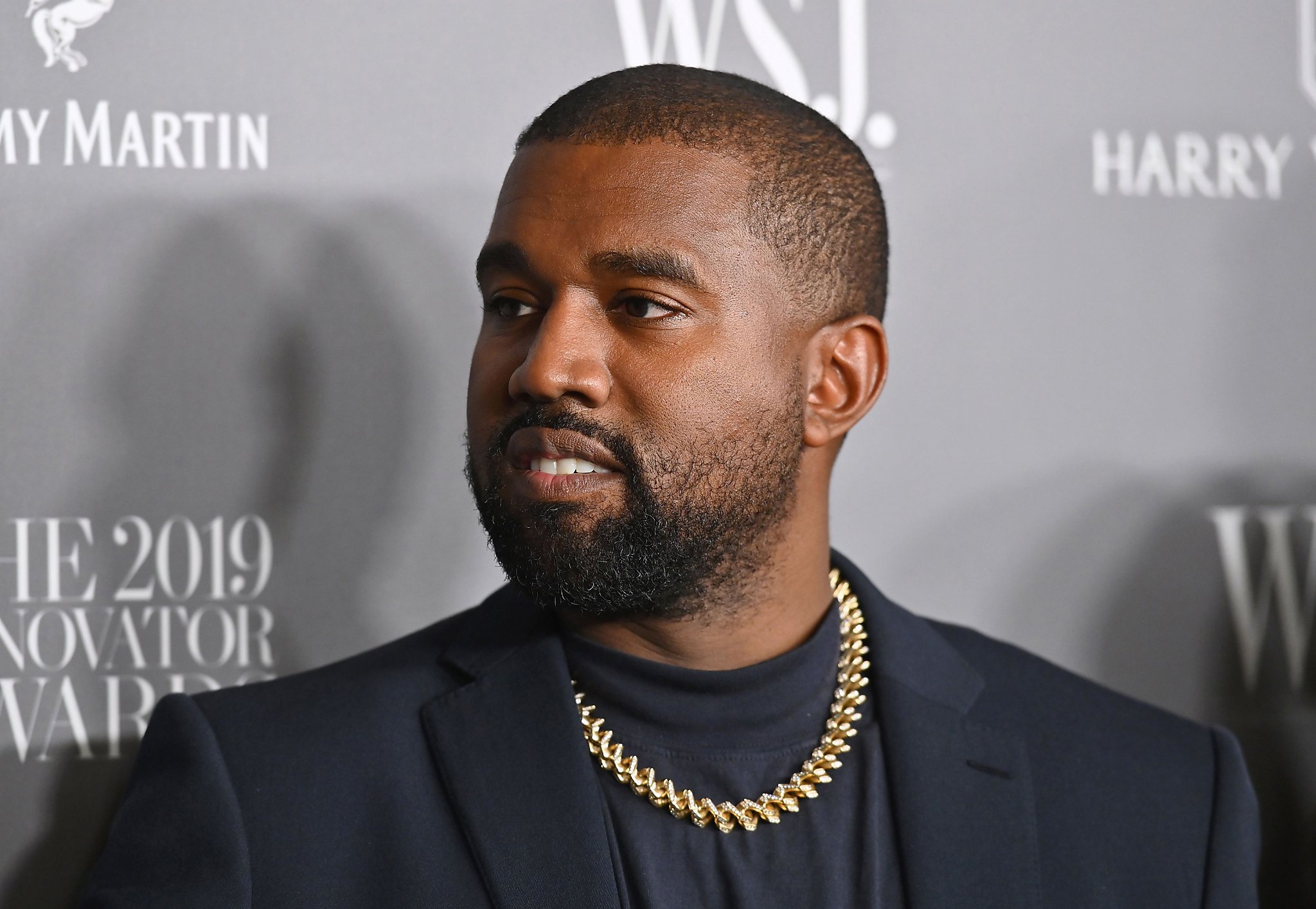 July 23, 2021
In this file photo, rapper Kanye West attends the WSJ Magazine 2019 Innovator Awards at MOMA on November 6, 2019 in New York.
Angela Weiss / TNS
Rap superstar Kanye West is no stranger to San Francisco. There he proposed marriage to his ex-wife Kim Kardashian, and the couple visited SF two weeks ago to attend an exhibition at the Asian Art Museum with their children.
With the same fanfare that accompanied his last album releases, West unveiled his tenth album last night in an Atlanta stadium. "Donda," named for his late mother, was due to hit streaming services this morning, but in typical Kanye fashion, hadn't appeared at the time of publication.
Two days before the release party, West released a teaser video for the album that includes a clip of the song "No Child Left Behind" starring Sha'Carri Richardson. The dark track is reminiscent of West's previous album "Jesus is King", with a religious message and a muted organ as the only prominent instrument.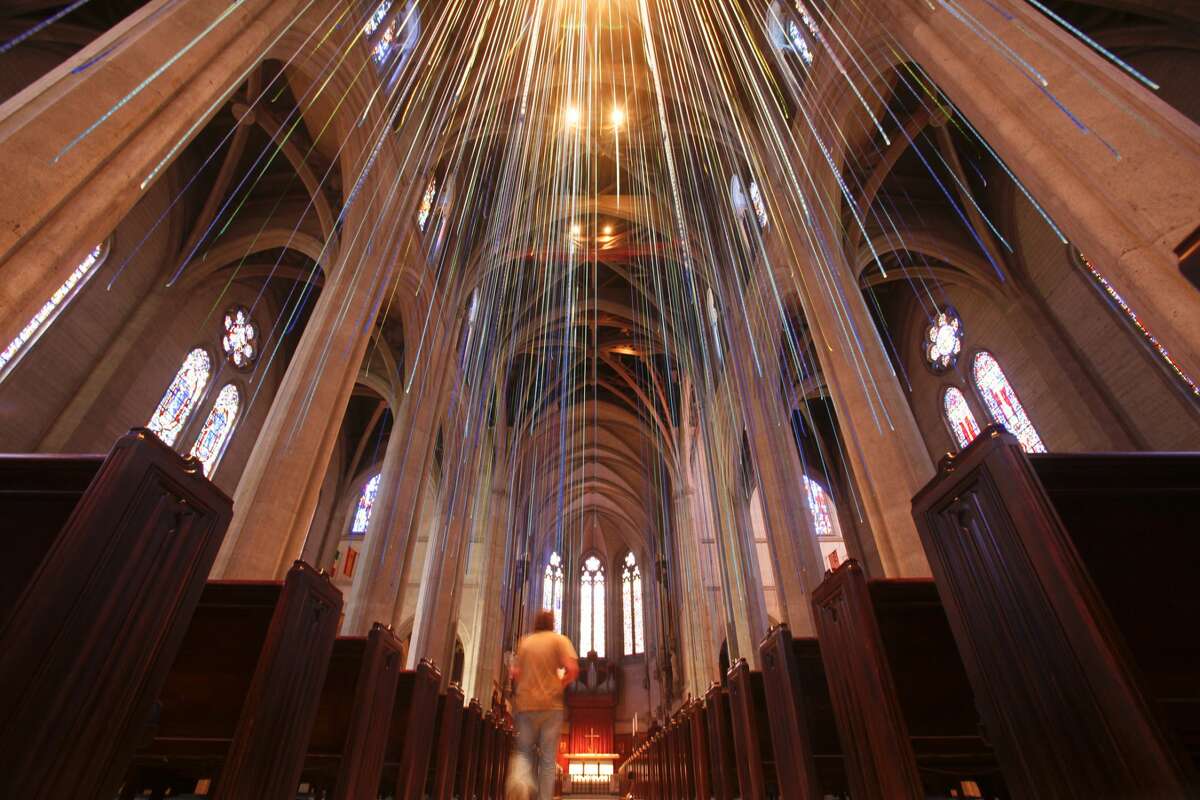 Grace Cathedral on Nob Hill in San Francisco provides a quiet place to get away from the noise of the city on June 19, 2013.
Mark Bolster / Los Angeles Times via Getty Images
It turned out that he was using the Grace Cathedral organ for the recording. Nob Hill Episcopal Church confirmed that their organ was on "Donda" but could not provide any further details.
The historic Olian Skinner organ with 7,466 pipes was built in 1934 and renovated in 2010. It is the fifth largest in California and the fifty largest in the world. It can be heard at both personal church services and online concerts scheduled to take place monthly through the end of 2021.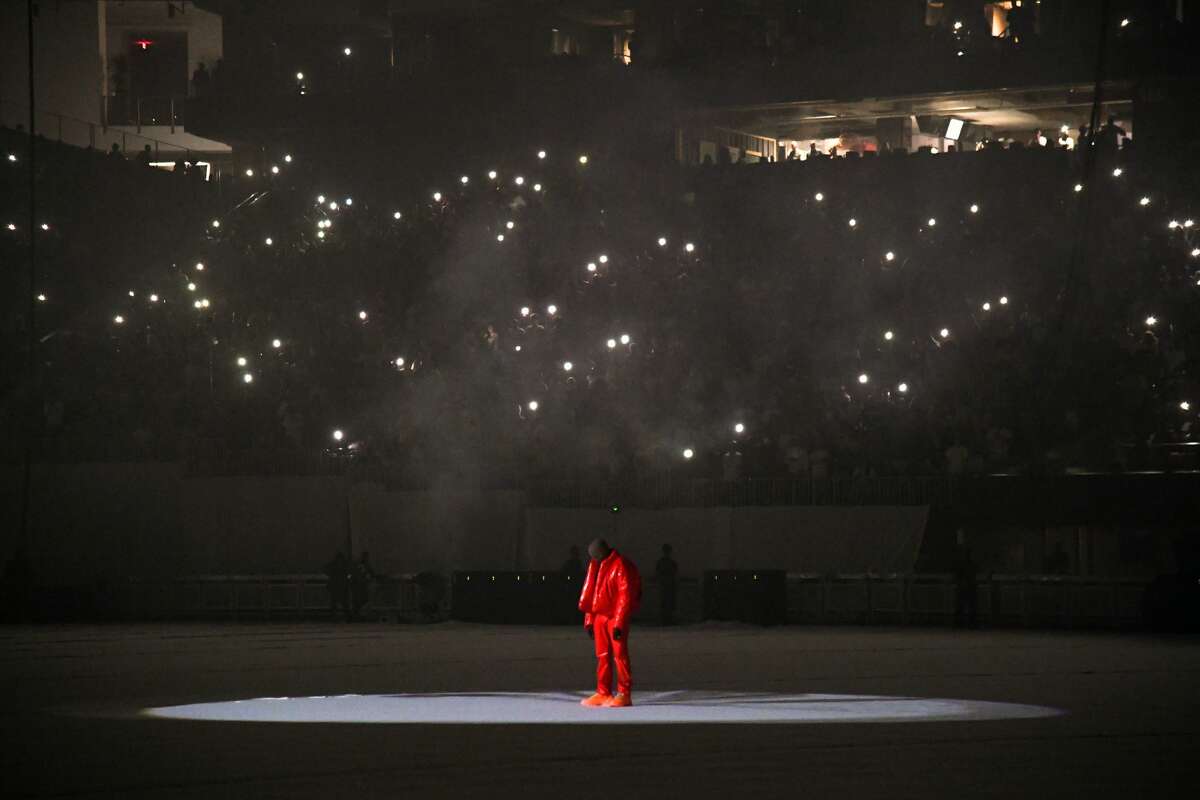 Kanye West can be seen at a listening event for his album "Donda" at Mercedes-Benz Stadium on July 22, 2021 in Atlanta, Georgia.
Kevin Mazur / Getty Images for Universal Music
Dan Gentile is the arts editor at SFGATE. He moved from Austin, TX to San Francisco, where he worked as a vinyl DJ and freelance food and music writer. His lyrics have been published in Texas Monthly, American Way, Rolling Stone, Roads & Kingdoms, VICE, Thrillist, and others.