Handyman
Constructing electrification summit coming to South San Francisco | Native Information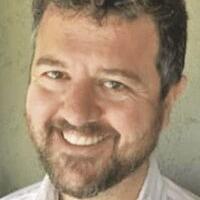 Local sustainability and environmental leaders in San Mateo County are coming together to discuss progress and challenges to switch from gas to electric appliances for homeowners during a free Nov. 10 event at Genentech in South San Francisco.
The event from nonprofit Sustainable San Mateo County will have local sustainability leaders discuss how to ensure an electrification transition with existing building stock, along with potential ways to accelerate building electrification, which refers to moving away from gas stoves, water heaters and other appliances to electric options. Sustainable San Mateo County will release its 2022 Indicators Report and discuss sustainability performance in the county around building energy use, the challenges of building electrification and potential solutions and policy initiatives.
One speaker is Panama Bartholomy, the director of the Building Decarbonization Coalition, who advocates for electrification solutions around building stock. Bartholomy was previously an advisor to California Assembly Speaker John Perez and has served as the deputy director of the California Energy Commission's Efficiency and Renewables Division. Bartholomy praised San Mateo County as a leader and model for the country around building electrification and air pollution but acknowledged more must happen to reach carbon neutrality goals.
Bartholomy said the number one issue is stopping new buildings from being hooked up to gas lines, which will go against climate goals in the coming decades. He was encouraged that so many San Mateo County cities have adopted all electrical requirements for codes.
"If we are going to meet our goals around climate as a state and local agencies, we have to be doing more," Bartholomy said. "It's great what's been done on the new construction, but we must do more on the existing buildings. New construction makes up a small proportion of the overall building stock, so that's why it's really encouraging with what the city of San Mateo recently adopted around existing buildings."
The San Mateo City Council recently passed an electric building ordinance that targets existing buildings and homes to upgrade to electric through remodels, one of the first cities in the Bay Area to do so. Panel upgrades, heat pump air conditioning and heat pump water heaters will all be subject to more stringent rules during renovation of single family homes, which the city hopes will address carbon emissions. The new rules go into effect in 2023.
Bartholomy sees other issues as determining when to stop gas appliances from being sold; getting housing, building code and electrification policies aligned; and improving the electrification marketplace for suppliers and disturbers. The scale and pace of renovation will also be an issue given the relative amount of change, particularly for low-income households.
"We need to be thinking about instead of appliance by appliance, thinking of it more neighborhood by neighborhood," Bartholomy said.
Contractors have also built a business around gas appliances, with few likely to change until there is an economic incentive large enough to switch, Bartholomy said. Many homeowners are likely to change out a water heater only if it fails, with contractors a key partner to helping ensure an electric switch. While state laws could ban the sale of gas appliances, Bartholomy said it was essential to encourage a switchover before that to lessen market disruption. The cost to switch from gas to electric appliances is also a challenge, along with upgrading homes that lack adequate infrastructure, like changing electrical panels or wiring. However, Bartholomy said it was encouraging that the federal Inflation Reduction Act included tax credits and rebate eligibility for panel upgrades and wiring.
"I think that will help some, but we need to have increased focus, particularly for low-income households," Bartholomy said.
Susan Wright, sustainability program manager with the San Mateo County Office of Sustainability, will moderate the panel. Wright said as part of the county's Community Climate Action Plan, the Office of Sustainability was exploring policies to help with costs and protect under-resourced communities and neighborhoods at risk of displacement. Wright noted the Inflation Reduction Act includes $391 billion in funding for electric upgrades, while $145 million is available through the Technology and Equipment for Clean Heating Clean California program.
"We are monitoring upcoming funding opportunities and working with our regional partners to help our community members access this funding," Wright said by email.