Handyman
Ex-chancellor is arrested at San Francisco Worldwide Airport | Native Information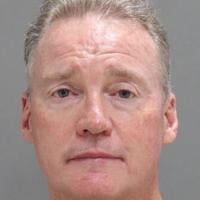 Ron Galatolo
Former San Mateo Community College District Chancellor Ron Galatolo was arrested at the San Francisco International Airport Tuesday following his return from vacation, the San Mateo County District Attorney's Office said.
The DA's Office said Galatolo declined to give any statements and would instead be communicating through his lawyer.
Galatolo faces 21 felony charges for alleged mismanagement of community college district contracts and other financial improprieties. He is accused of alleging fraudulent reporting of charitable donations, steering district construction projects as chancellor, failure to disclose gifts from construction firms who had business with the district, and underreporting the purchase price of luxury cars to the California DMV.
Galatolo allegedly directed district construction project contracts to people he received valuable gifts from and with whom he shared financial interests. Gifts included tickets for concerts, sporting events and international travel. He is also accused of falsely reporting on his 2017 state income tax return a $10,000 charitable donation to the Santa Rosa Junior College Foundation Fire Relief Fund for students and staff recovering from the Tubbs fire. The DA's Office said the donation was made by the San Mateo County Community College District Foundation.
He could face more than 10 years in jail for the crimes if convicted. Charges were originally announced last week.
The arrest resulted from a multiyear investigation after a whistleblower complaint in 2019. The district operates three colleges in San Mateo County; Cañada College, College of San Mateo and Skyline College. Galatolo began as chancellor in 2001 and resigned suddenly in 2019 amid revelations about the investigation and after the district board offered him an emeritus title to use while exploring ways to create a four-year program at the district.